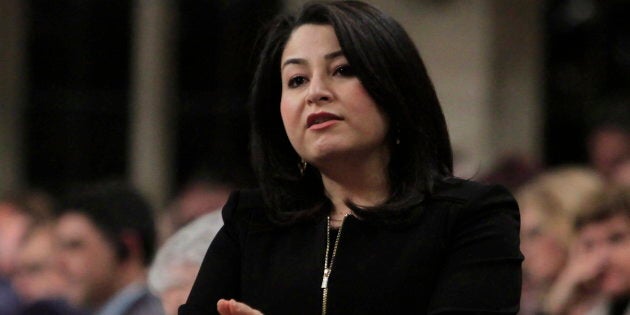 A Liberal minister's likely pre-planned swipe at a soon-to-be Conservative MP sparked some fireworks in question period Tuesday.
The moment occurred shortly after a Liberal backbencher lobbed a softball question at Status of Women Minister Maryam Monsef, asking her how the government is "delivering results on gender equality."
Monsef used the occasion to highlight how former Tory MP Gerry Ritz recently apologized for referring to Environment Minister Catherine McKenna as "climate Barbie," as well as an old social media post from Dane Lloyd, the Tory candidate who easily won Monday's byelection in the Alberta riding of Sturgeon River-Parkland.
Lloyd apologized earlier this month for a 2009 Facebook post, revealed by CTV News, in which he referred to feminists as "feminazis."
"Our words matter just as much as our actions do," Monsef said. "So when members across the aisle label our daughters as 'feminazis,' as 'Barbies,' it sets us all back. Our sons and daughters are watching Mr. Speaker, let us all lead by example."
A few minutes later, Conservative MP Michelle Rempel rose to comment on Monsef's "insinuations."
The Tory MP said the prime minister's parliamentary secretary, Peter Schiefke, raised eyebrows with an old Facebook post of his own, in which he supposedly suggested cleaning was in a woman's DNA. The 2007 post was brought to light by The True North Times, a satirical website that exposed the social media gaffes of a number of candidates in the 2015 federal election.
Rempel posed her question to Prime Minister Justin Trudeau.
"Will he get his female cabinet ministers to stand up here and have an argument about who's more sexist or another, or will he start doing actual things for women, like protecting Yazidi sex slaves, like correcting the sham of the missing and murdered indigenous women (inquiry)..."
The rest of Rempel's question was drowned out by cheers from the Tory bench.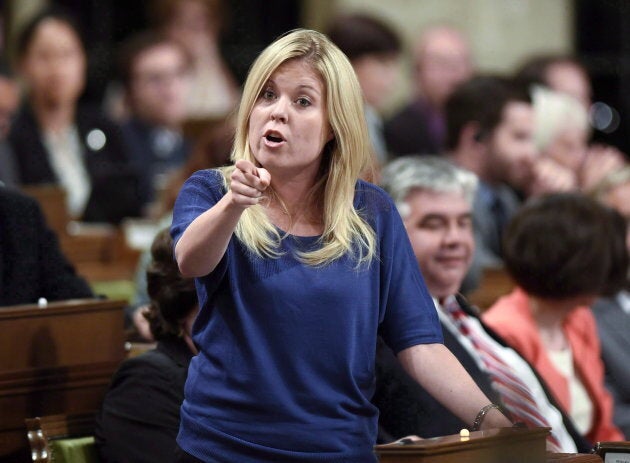 Monsef was loudly heckled as she tried to respond and faced shouts of "no shame." She acknowledged there's much to do to combat gender-based violence.
"As I said before, our actions matter but so do our words. And words like 'feminazi,' words like 'Barbie,' words like the words my honourable colleague mentioned are not helping us advance the shared cause of gender equality," she said.
Watch Rempel's question to Monsef:
Though question period is supposed to be a time when the government is held to account, Liberals have at several points in recent months used queries from their own members to send jabs across the aisle.
In September, a Liberal backbencher asked Carolyn Bennett, minister of crown-Indigenous relations, to react to Tory Sen. Lynn Beyak's recommendation that First Nations people exchange status cards "for a Canadian citizenship." Bennett called on Tory Leader Andrew Scheer to kick Beyak from his caucus.
Also last month, a Grit backbencher rose in question period to note how Scheer nominated an anti-abortion MP to chair the Standing Committee on the Status of Women. The Liberal vice-chair on that committee responded that she hoped Scheer would "reconsider" and nominate someone who will "protect and advance women's rights."