A shooting attack at a Quebec City mosque is unfortunately not the first of its kind in Canada.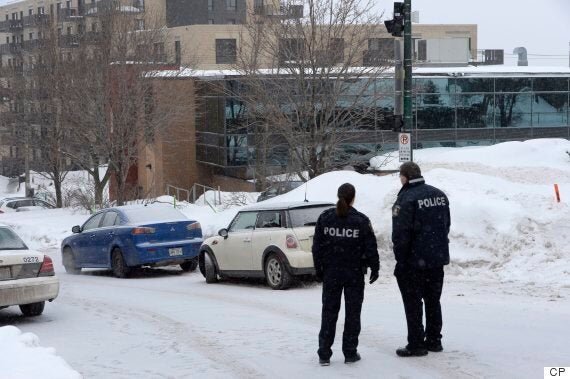 Below is a list of some of the worst mass shootings that have unfolded in the country.
(Note: This is a list of shootings, where the murder weapon was a gun, and does not include other mass killings, such as the Air India bombing. )
Leonard Hogue murder-suicide (1965)
On April 21, 1965, former Vancouver police officer Leonard Hogue, shot his wife in the head while she slept, which woke up his six children. He then moved through his house to kill each of the kids before eventually turning the gun on himself.
After his death, police reports said Hogue was a suspect in two robberies, both of which netted him huge quantities of useless currency.
Shell Lake massacre (1967)
In 1967, 21-year-old Victor Hoffman shot and killed nine members of the Peterson family on their farm. Known as Canada's worst random mass murder, the victims were James and Evelyn Peterson and seven of their children, who ranged in age from 2 to 17. Phyllis Peterson, 4, was the only survivor.
Hoffman had been released from a mental hospital just three weeks before the attack. After his arrest, he was returned to a mental institution, where he was diagnosed with paranoid schizophrenia.
Ecole Polytechnique (1989)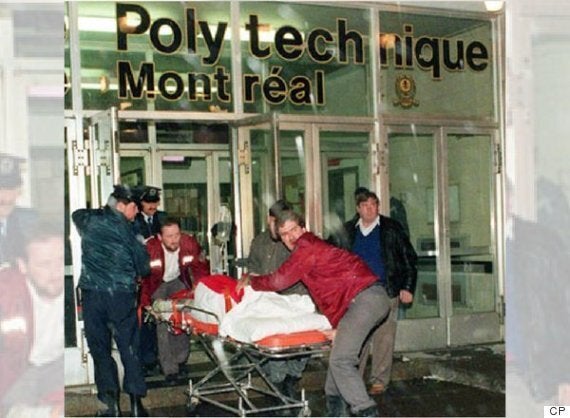 Also known as the Montreal Massacre, the violence at Ecole Polytechnique was Canada's deadliest mass shooting in recent history. In a planned attack, Marc Lepine entered the school and killed 14 women in 20 minutes before shooting himself. He claimed he was "fighting feminism," and his suicide note claimed feminists had ruined his life.
Concordia University shooting spree (1992)
In 1992, engineering professor Valery Fabrikant killed four of his colleagues after a pattern of tension and aggression towards fellow teaching staff at Concordia University. He was convicted of murder and sentenced to life in prison.
Vernon B.C. killings (1996)
In April 1996, Mark Chahal shot his estranged wife and eight of her relatives at his former home in B.C., before going to a nearby motel and killing himself.
His wife, Rajwar Gakhal, had previously told the RCMP she felt threatened by her husband, but police admitted at the time of the attack that nothing was done to investigate her complaint.
Cruse family murders (2002)
Mayerthorpe RCMP killings (2005)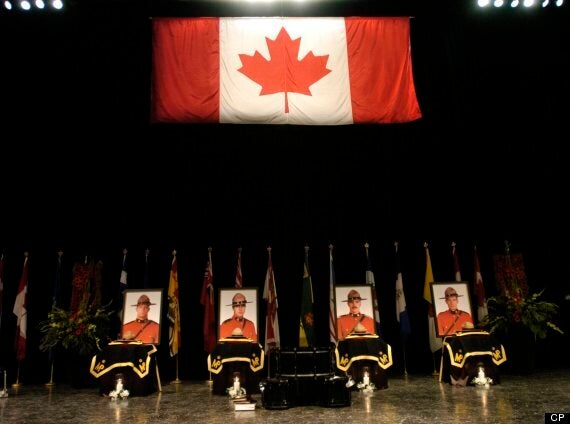 In 2005, James Roszko shot and killed four RCMP officers who part of a seizure of stolen property on his farm near Mayerthorpe, Alta. After a shootout with other officers, Roszko turned the gun on himself and was pronounced dead at the scene. in It was the worst multiple-officer killing in Canadian history.
Roszko had been operating a marijuana grow-op, and was under investigation for property crimes.
Dawson College shooting (2006)
In 2006, Kimveer Gill began shooting outside the entrance to Dawson College, and moved inside to the main floor atrium. One person died at the scene, and 19 others were hurt. Eight of them suffered serious injuries.
Gill was shot in the arm by police, and then shot himself in the head. A suicide note was later found on his body.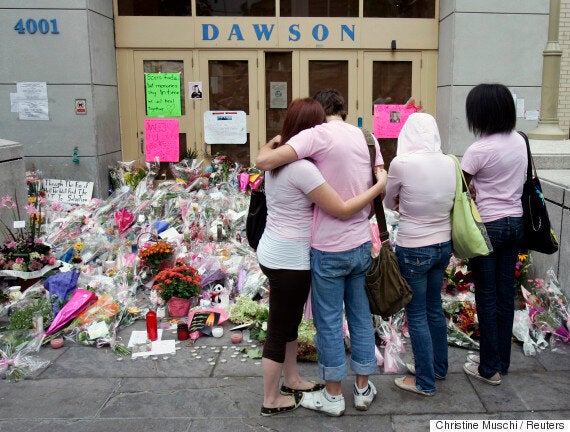 Eight people connected to the Bandidos motorcycle gang were found dead in a field north of Shedden, Ont. after an internal power struggle. Six gang members were convicted of first-degree murder for the killings.
Claresholm highway killings (2011)
Jensen was reportedly angry with his ex-girlfriend, Tabitha Stepple, who was with her friend and two other men in the car. Stepple and the two men died, but Stepple's friend survived.
Story continues after gallery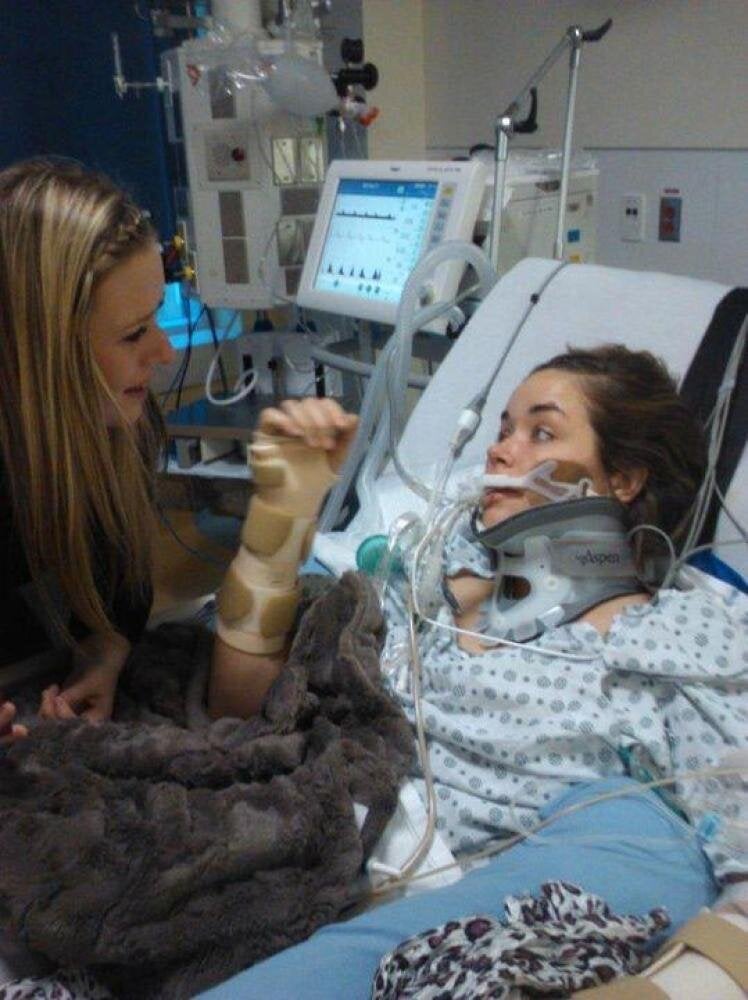 Alberta Tragedy
Moncton RCMP shooting (2014)
In June 2014, Justin Bourque shot and killed three Moncton RCMP officers and wounded two others. He was captured after a manhunt and shootout with Mounties, and convicted of first-degree murder and attempted murder.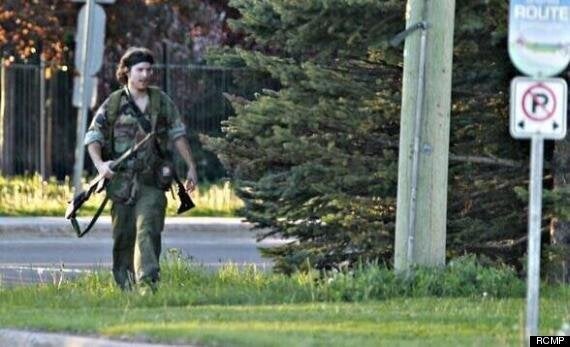 Edmonton mass killings (2014)
In December 2014, Phu Lam shot and killed eight people before committing suicide. He was reportedly angry upon finding out the eight-year-old boy he and his wife were raising was not his biological son.
Lam shot the boy, his wife, and six members of her family, including her three-year-old niece. Lam was later found dead in his ex-wife's restaurant.
Documents show he had money troubles, and was on stress leave from work at the time of the attack.
Story continues after gallery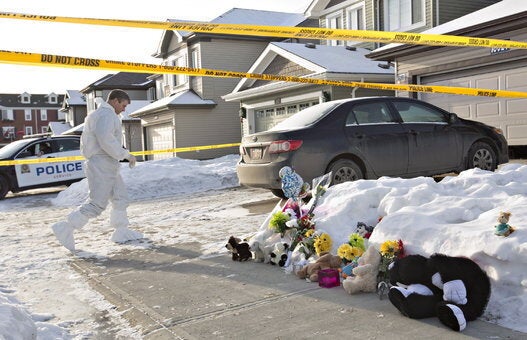 Edmonton Mass Murder, December 2014
On Jan. 22, 2016, a 17-year-old boy shot and killed two teenage brothers at a house in northern Saskatchewan. The teen then went to the local school, where he shot and killed two teachers and wounded seven others.
His friends described the teen as the black sheep of his family and a victim of bullying at school.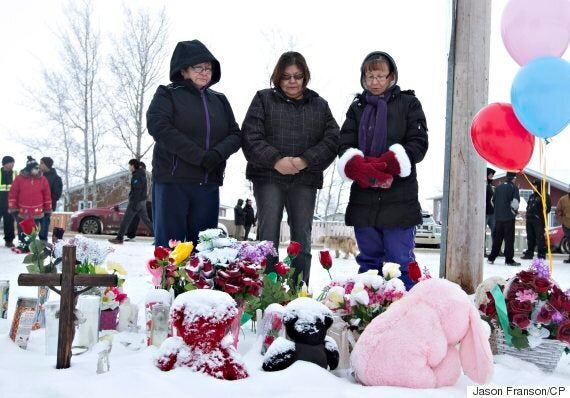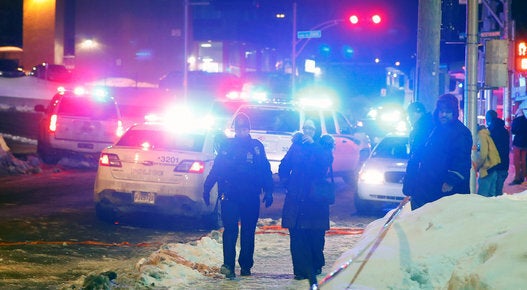 Terrorist Attack Shooting At Quebec City Mosque