Every time there is a mass shooting or a shooting in a crowded public place, I have to brace myself for the fact that people and the media are immediately going to begin suggesting and/or asking if the alleged shooter has a mental illness.
Last week, 17 students were shot and killed during a mass shooting in South Florida. Sure enough, the media is looking into whether or not the alleged shooter was treated for mental illness and/or showed signs and symptoms of mental illness. NBC News is reporting the shooter had a mental health assessment in 2016, and The New York Post is reporting the alleged shooter's brother was committed to a mental health facility. According to the Associated Press, "[Florida] Gov. Rick Scott said he will work to make sure people with mental illnesses don't have access to guns but offered no specifics."
I'm not offering an opinion on whether or not the alleged shooter had, or has, a mental illness, but why is mental illness the first thing we turn our minds to during a tragedy? Is it because it provides us with a source of comfort if we can explain something overtook a person's mind that was beyond their control? Is it because we refuse to acknowledge and not believe evil exists in this world and there isn't always an explanation for why people do what they do?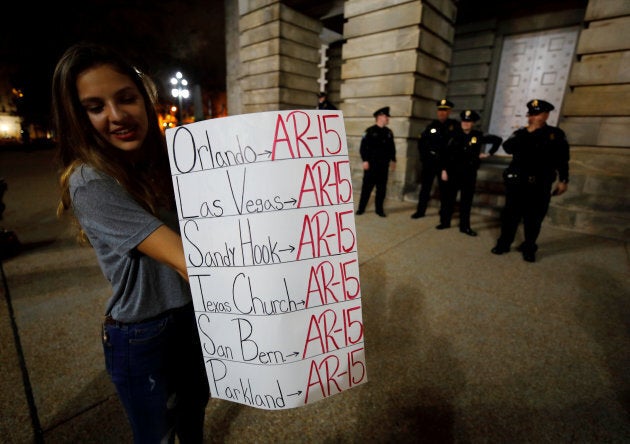 Almost every time I publicly speak about living with mental illness, I'm asked if I've ever been violent or have had the urge to be violent. Other mental health advocates who speak publicly tell me they've also received similar questions. I don't believe people are being ignorant or rude when they ask these types of questions, but I do believe people have it in the back of their head that people with mental illness are violent and want to know firsthand if its true or not.
Most individuals with serious mental illness are not dangerous
Most acts of violence are committed by individuals who are not mentally ill
Individuals with serious mental illness are victimized by violent acts more often than they commit violent acts
Being a young male or a substance abuser (alcohol or drugs) is a greater risk factor for violent behaviour than being mentally ill
No evidence suggests that people with serious mental illness receiving effective treatment are more dangerous than individuals in the general population
Will gun control for people with mental illness lead to people such as me being unable to purchase butcher knives so I'm unable to carve a turkey?
The overall stigma regarding mental illness is gradually decreasing. People living with mental illness are becoming more and more comfortable about sharing their stories. It is my hope that someday people not living with mental illness won't flinch when somebody discloses they have a mental illness, similar to how many people openly disclose they live with diabetes or high blood pressure.
However, people living with mental illness will be more reluctant to share their stories if they fear it's going to lead people to be afraid of them or have them wonder if they're capable of committing a tragedy. An unintended consequence could also be people being reluctant to seek treatment for their mental health if think they'll be stigmatized, or equated to a mass shooter.
What we need to do is have a broader look at gun control rather than specifically focusing on whether people with mental illness should not be allowed to own guns.
More from HuffPost Canada:

America's Obsession With Guns Is A Real Mental Illness

High School Students Lead Protest Against Gun Violence In Front Of White House

How To Talk To Children After Tragic Shootings
Once somebody is in possession of a weapon, there is little that can be done to ensure it's used correctly. I fear that if people with mental illness are prevented from owning guns they may not seek help or treatment for their mental health, which is bad for them and even worse for those around them.
But where does it end? Will gun control for people with mental illness lead to people such as me being unable to purchase butcher knives so I'm unable to carve a turkey? There are so many everyday items that can cause serious harm and death, and it doesn't take somebody with mental illness to use those items to inflict harm.
Banning people or preventing a marginalized group from doing something or accessing certain items causes stigma, plain and simple.
Rather than preventing people living with mental illness from owning weapons I believe everybody who wants to purchase and own a gun should have to undergo a situational exam/training to test what they would do or how they would react in certain situations.
Gun control for people living with mental illness is not the answer!