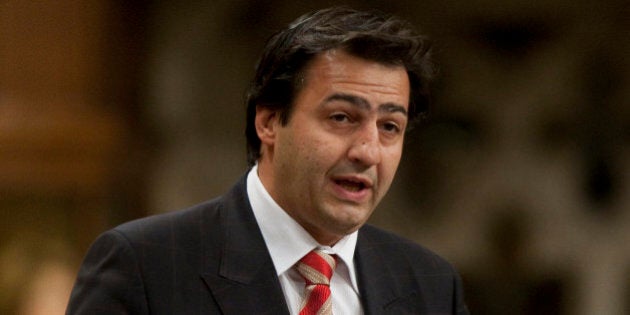 Montreal MP Massimo Pacetti was suspended from the Liberal caucus Wednesday in the wake of sexual harassment allegations. The accusations against Pacetti and fellow Liberal MP Scott Andrews come from two MPs from another party, and were brought to the attention of party leader Justin Trudeau on Oct. 28. Both men deny the accusations.
Pacetti has been a Liberal MP since 2002, but not widely known outside his own riding. Here's a look at what we know:
- He has been reelected four times to the House of Commons to represent the Montreal riding of Saint-Léonard—Saint-Michel, in 2004, 2006, 2008 and 2011.
- Before entering politics, he was an accountant. His official bio notes that he founded his own accounting firm in 1993.
- Pacetti has a business degree from Concordia University and a graduate diploma in public accountancy from McGill University.
- In 2012, he spoke in the House of Commons about the Liberals' opposition to re-opening the abortion debate. The party had criticized a private member's motion for Parliament to study the definition of a human being.
"This issue has been laid to rest in the minds of so many Canadians, and frankly I share the astonishment that we are again in this House needing to debate something for which so many women and men fought tirelessly decades ago," Pacetti said at the time.
- He is currently the Liberal Party critic for Small Business, Tourism, Sports and Economic Development Agency of Canada for the Regions of Quebec.


Popular in the Community