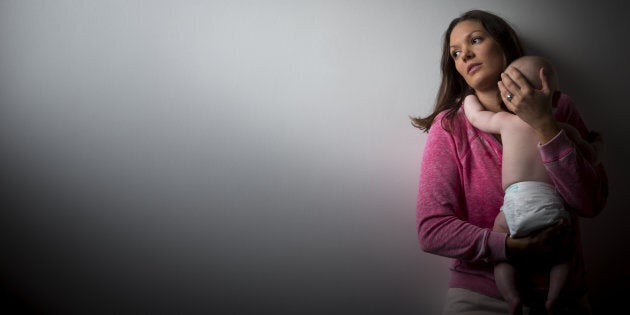 "In Canada, we are not yet doing anything," Dr. Ariel K. Dalfen, head of the Perinatal Mental Health Program at Toronto's Mount Sinai Hospital, told HuffPost Canada. Dalfen runs a telemedicine program to help improve access to psychiatric care for pregnant and postpartum women in Ontario.
"No politician is comfortable disclosing that they have been directly impacted by perinatal issues and like many mental health and women's issues, they are not broadly publicized or demanding of political attention," Dalfen said.
A group of moms and professionals are hoping to change that with the recent formation of the Perinatal Mental Health Coalition Canada (PMHCC), an umbrella group of advocates from coast to coast to coast calling on the federal government to develop a national strategy for maternal mental health.
"Canada is a wonderful country and I'm so grateful to live here but we as a country are failing new mothers," PMHCC co-founder Claire Kerr-Zlobin told HuffPost Canada. "We need a national strategy on maternal mental health and we need it now. It's time that as a country we take this illness seriously."
HuffPost Canada spoke with Verinder Sharma, a maternal mental health researcher and professor of psychiatry and obstetrics and gynecology at Western University in London, Ont., and other experts about six ways Canada is failing moms with maternal mental illnesses:
1. Awareness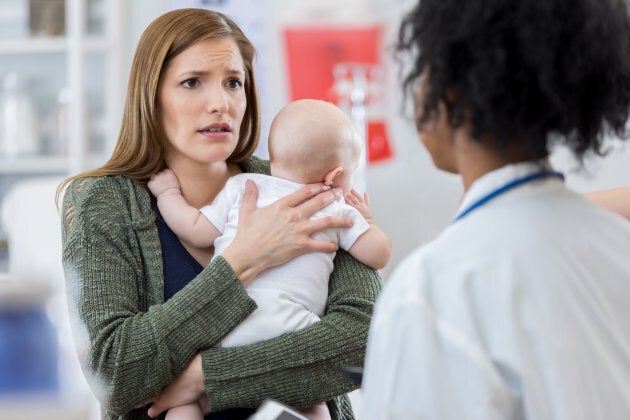 "There is a lack of awareness among caregivers that disorders other than depression are also common after childbirth," Sharma said.
Studies indicate health care providers may not detect perinatal depression, and although postpartum depression is the most widely known maternal mental illness, prenatal anxiety is more prevalent among the range of disorders including perinatal obsessive-compulsive disorder, bipolar disorder and psychosis.
2. Screening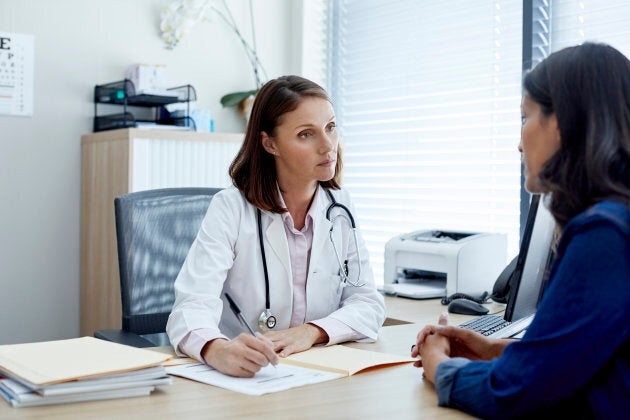 "There is a lack of routine screening for anxiety disorders, obsessive-compulsive disorder and particularly bipolar disorder," Sharma said. "Studies have shown that women with bipolar disorder are at a particularly high risk of psychiatric hospitalization immediately after childbirth."
3. Access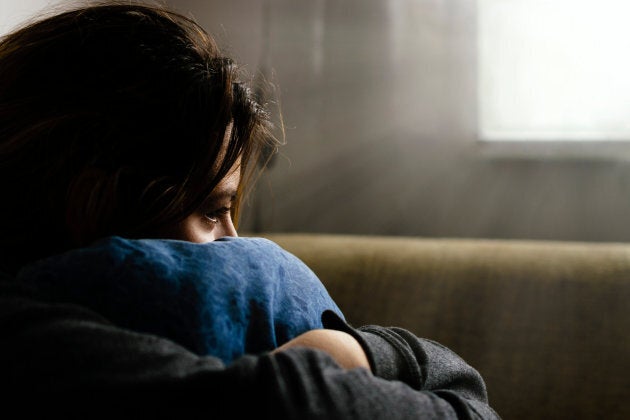 "Accessibility of timely care and follow-up is a huge issue," Sharma said.
Approximately 15 to 20 per cent of women experience a maternal mental health disorder in Canada but studies show that 85 per cent of women do not receive proper treatment due to a lack of resources.
4. Integration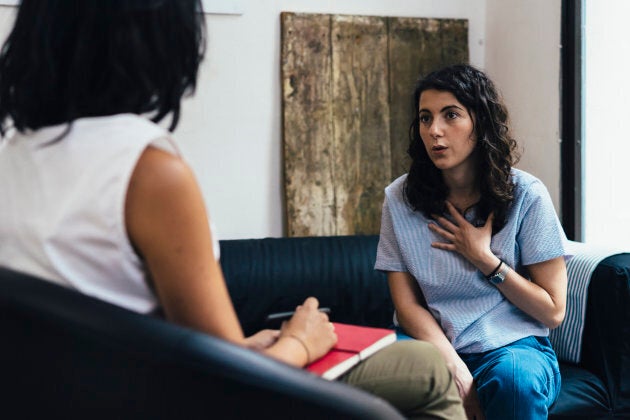 "Failure to integrate maternal mental health care into general psychiatric care is an issue," Sharma said. "This artificial separation of the two leads to discomfort among medical professionals about diagnosing and treating peripartum psychiatric disorders."
"It's a very sorry state of affairs in perinatal mental health in Canada," psychiatrist and Canadian Alliance for Maternal Mental Health co-founder Vivian Polak told HuffPost Canada.
"If a woman needs psychiatric admission in Canada, generally she is separated from her baby. It's awful, whereas in Australia, New Zealand, and the U.K., they admit both mother and baby together and each have their own nurse to look after them."
5. Funding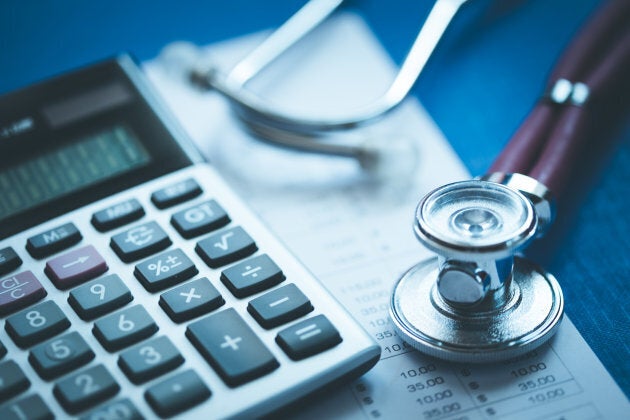 "There is a continued lack of research funding to study ways to improve the psychiatric care of women during and after pregnancy," Sharma said.
A recent op-ed in the Globe and Mail pointed out that mental health research in Canada received only one-third as much as cancer research over an eight year period from 2008 to 2015, despite the fact that mental health "carries the largest burden of illness".
The Ludmer Centre in Montreal hopes to change that along with Dr. Kieran O'Donnell, a prominent perinatal mental health researcher from the U.K. now living in Canada. The centre and O'Donnell hosted Montreal's first ever symposium on maternal mental health on May 1st to mark World Maternal Mental Health Day.
"I was involved in a similar initiative when I was based in the U.K. and now I feel it is high time we get it started here," O'Donnell told HuffPost Canada.
6. Interest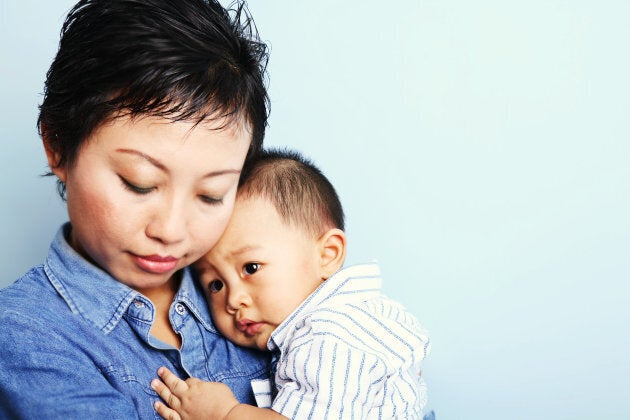 "Finally, there is a lack of appreciation of the need to study peripartum disorders in order to understand the etiology of certain disorders, especially mood disorders," Sharma said.
"Finding research funding in Canada is quite difficult right now," Toronto's Women's College Hospital psychiatrist Simone Vigod told HuffPost Canada.
Vigod is currently looking for women to participate in the largest international maternal mental health study to date on the genetics of postpartum depression using smart phones and DNA spit kits.
"We were very fortunate that the Women's Mental Health Program saw promise in the idea of bringing this research study to Canada," Vigod said.
Sharma believes Canada must work towards fixing the above six failings in order to begin the work of improving maternal mental health care.
"As women are at risk of first onset or relapse of various psychiatric disorders after childbirth, the postpartum period can provide us with a remarkable opportunity to improve the lives of women with psychiatric disorders and their families," Sharma said.
"There is no period in a woman's life when the saying that 'there is no health without mental health' is more true than the perinatal period."