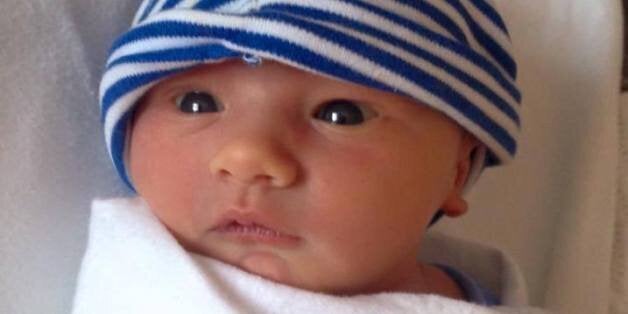 "In the beginning, Riley didn't have a 'whoop' sound in his cough, but it certainly developed once he was in hospital," she wrote. "If your newborn baby has a cough, and is too young to be vaccinated, please get them checked out by a doctor! Early intervention CAN help."
While the 30-second clip is distressing, Catherine said she "hopes that it will convince just one more pregnant mom to protect their baby from this disease."
Unfortunately, Catherine didn't know about the vaccination for pregnant moms, according to her Facebook post.
Since her son's death, the mom lobbied the Australian government to make the vaccine free for all expectant mothers and was successful. She is now trying to raise awareness of its existence and importance.
Speaking to Guardian Australia, the mom said: "I really want people to know that pregnancy vaccination means we now have the power to minimize – if not completely stop – deaths from whooping cough. It's so amazing that we can now protect our babies before they are even born. Immunity is such an important gift we can give our children."
In the case of an outbreak, however, immunizations may be offered to women who are more than 26 weeks pregnant whether they have been vaccinated before or not.
In its 2014 statement, NACI goes on to say: "Every effort should be made to administer one dose of pertussis containing vaccine in adulthood. Therefore, one dose of combined diphtheria, tetanus, acellular pertussis containing vaccine (Tdap) can be offered to pregnant women (more than 26 weeks of gestation) who have not been previously vaccinated against pertussis in adulthood."
In November 2015, CBC reported whooping cough outbreaks in several provinces and at least one territory in Canada. As a result, public health officials began encouraging all Canadians to make sure their vaccinations are up-to-date.