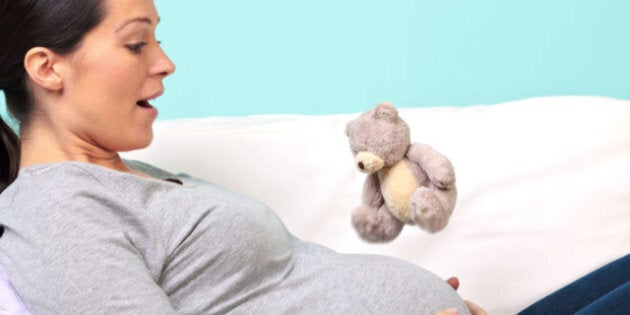 If you're a mom, you know that it's a life-changing experience and the postpartum period can be challenging. It's also quite stressful when deciding whether or not to stay home after maternity leave or returning to work.
Now, new research finds that if mothers do the opposite of what they really want to do, whether they stay home or go back to work, the rates of depression are much higher.
When mothers were stuck doing the opposite of what they wanted, 25 per cent of them experienced clinical depression levels. Of those who were happy with their decision about working or staying home, only 14 per cent suffered from depression.
The study of 1,110 first-time mothers was conducted at Brigham Young University and published in the journal Human Relations. They women were studied at regular points postpartum, from one to 36 months.
Researchers found that 71 per cent of mothers in their sample were not doing what they really wanted to do postpartum, whether it was staying home or going back to work full or part-time. For example, many moms wanted to work part time, but could only get full-time jobs, or were unable to find a job.
This is saddening to me because most postpartum women are not happy with their circumstances when it is supposed to be a time of joy. I believe for many, part-time work is ideal, but there aren't enough part-time opportunities available, unlike in the Netherlands where part-time work is the norm.
Working mothers in the Netherlands sacrifice career opportunities for family life while working fathers also trade-off work hours because a greater contribution to family life is expected from them. Is it any surprise then that Dutch moms are happier than their counterparts in other countries around the world?
Popular in the Community