Matt Stutzman wants to become the greatest archer in the world.
The 33-year-old American told Great Big Story he doesn't care if he's up against the "Michael Jordan of the sport" — he's going to win.
And because he was born without arms, he's going to do it with his feet.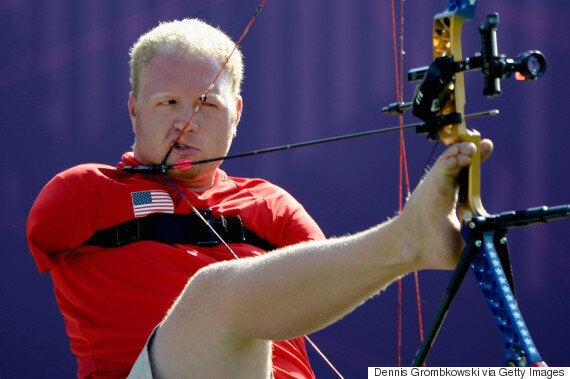 Matt Stutzman competes at the London 2012 Paralympic Games on Sept. 3, 2012. (Photo: Dennis Grombkowski/Getty Images)
In 2009, unemployed and trying to figure out his "place," he asked his wife to purchase a bow so he can hunt deer and put food on the table, according to Sports Illustrated.
She agreed, and Stutzman went on to spend eight hours a day on a chair developing his incredible technique.
"It's amazing how your body, when it's missing something, your other limbs take off and kind of pick up the slack," he told Great Big Story.
And take off they have. According to USA Today, just three years after Stutzman started training, the "Armless Archer" nabbed a silver medal in the 2012 London Paralympics. In 2015, he set the Guiness World Record for the farthest accurate shot.
Check out Great Big Story's video to see how he handles his bow:
And now, Stutzman will be aiming for gold when he competes for the U.S. Paralympic Team in Rio in September. His tireless pursuit of becoming the world's greatest is deeply personal.
"I want my kids to see that no matter what the challenge is you can overcome it," he said.
"You just have to put your head down and push through and figure out a way to be successful."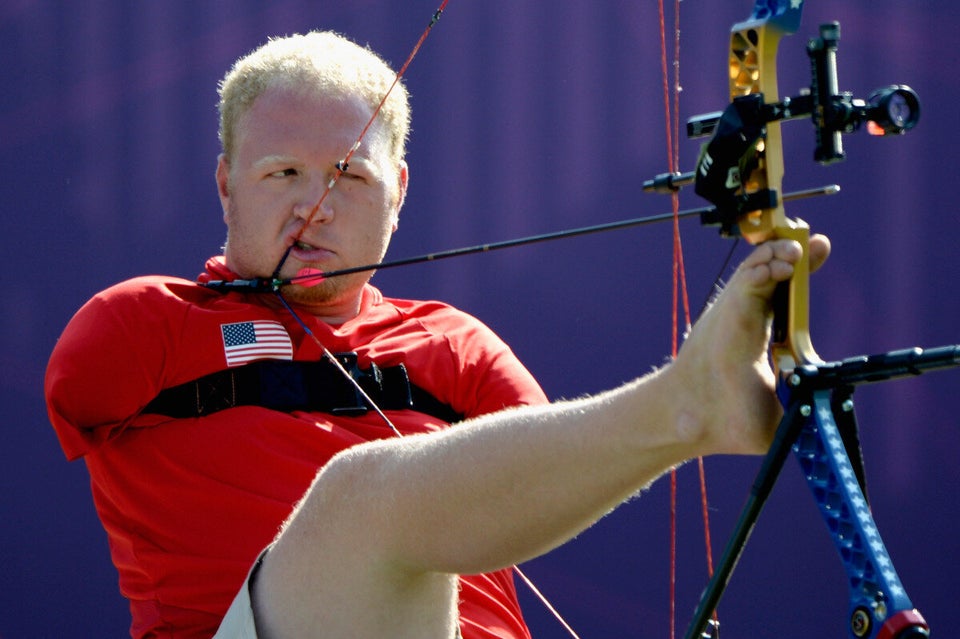 Matt Stutzman Armless Archer Medals In Paralympics