Low interest rates have driven Canada's housing markets to new heights in recent years, but the president of Canada's largest homebuilder is concerned by what that could mean if and when those rates begin to rise.
"The scary part is that the homebuilding industry has really responded to a consumer who now thinks of housing as 'How much does it cost per month,' not how much does it [actually] cost," Brad Carr, president for Canada at Oakville, Ont.-based Mattamy Homes, told BNN in an interview this week.
"And that's a little bit scary, because when you think about where interest rates are likely to go, we could suffer some real pressures as people struggle to afford these houses [when] interest rates rise."
The Bank of Canada has been doing what it can to forestall any possible day of reckoning in Canada's housing market, lowering its key lending rate twice this year so far, to 0.5 per cent from one per cent at the start of the year. Yields on long-term government bonds, which are linked to fixed-rate mortgage rates, have also been falling this year, allowing lenders to offer lower rates.
House prices and home sales accelerated through the first half of the year, particularly in Toronto and Vancouver, where they have seen double-digit growth compared to last year.
But that run-up appears to have come to a stop this summer, with sales falling for the second straight month in July, the Canadian Real Estate Association reported this week. Still, sales are 3.4 per cent higher than they were a year ago, and the average house price nationally rose to $437,699, up 8.9 per cent from a year ago.
It's this rapid rise in prices that, among other things, has Canada Mortgage and Housing Corp. (CMHC), Canada's government-run mortgage insurer, worried about a possible housing market correction. In a report this week, it identified Toronto, Regina and Winnipeg as having a "high" risk of a correction due to excessively high prices.
The report also identified overbuilding as a risk in Toronto's housing market. As recently as this April, CMHC had deemed Toronto to be at "moderate" risk of a correction.
But the report identified Vancouver, Canada's priciest housing market, as having a low chance of a correction. Nationally, the agency saw a "modest" risk of a correction.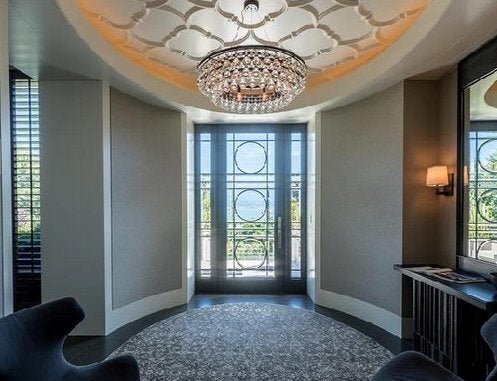 Most Expensive Houses in Canada, July 2015