Finally, the dolls we love are starting to look more like the world around us.
Mattel, the company behind Barbie, has unveiled a new line of Ken dolls with different body types, skin tones, and hairstyles.
The new dolls will be joining the company's "Fashionistas" series, which also ushered in a new body positive era for Barbie herself last year, updating the doll's body shapes, as well as skin and hair options.
Ken now comes in 15 different styles, featuring slim, original and broad body types, as well as seven skin tones, eight hair colours, and nine hairstyles.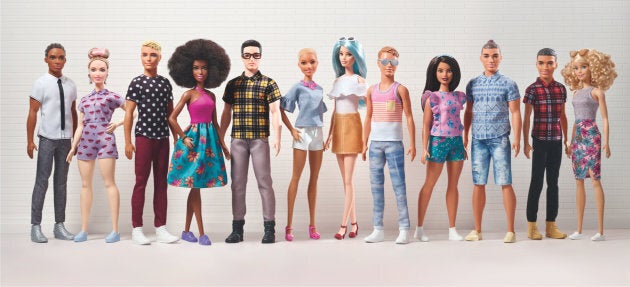 "By continuing to expand our product line, we are redefining what a Barbie or Ken doll looks like to this generation," Lisa McKnight, Barbie's senior vice president, said in a press release. "Evolving Ken was a natural evolution for the brand and allows girls to further personalize the role they want him to play in Barbie's world."
Ken, who can now have a man bun or cornrows, among other new options, has developed a more complex role in Barbie's world as time has gone on. The doll was originally released in 1961 as a lifeguard, and over the years has solidified himself as a permanent fixture in Barbie's squad, according to Glamour.
The toy company also said it's adding 25 more Barbies to the "Fashionistas" line.
NPR reported that Mattel is rolling out these new diverse dolls in hopes of reversing a decline in Barbie's sales, which fell 13 per cent in this year's first quarter compared with the same time last year. The dolls made $123 million this year, down from $141 million the year before.
The California-based company's plan seems to be working, as the "Fashionistas" line has seen double-digit growth since its launch.

It also hopes to increase Ken's appeal as more than just an accessory for Barbie, according to GQ, as kids typically have seven Barbies for every Ken in their collection.
The new options for Barbie and Ken are a radical change from the Barbie that has existed since 1959 — prior to these upgrades, Barbie and Ken had black friends, but they'd never been anything but white themselves.

"Millennial moms declared Barbie out of sync with their values. Suddenly incentivized to embrace au courant inclusivity, the toymaker had two choices: upend the entire Barbie universe by promoting all her friends to equal status or keep Barbie and Ken at the center of it and just make everyone — regardless of race, shape, or hairstyle — Barbie and Ken," GQ wrote.
But, the article also points out that Mattel's non-doll Barbie merchandise, like its movies, will continue to portray classical blond-haired, blue-eyed Ken and Barbie.
It's hard not to commend Mattel for taking this important first step, though, allowing little girls and boys everywhere to play with dolls that look more like them.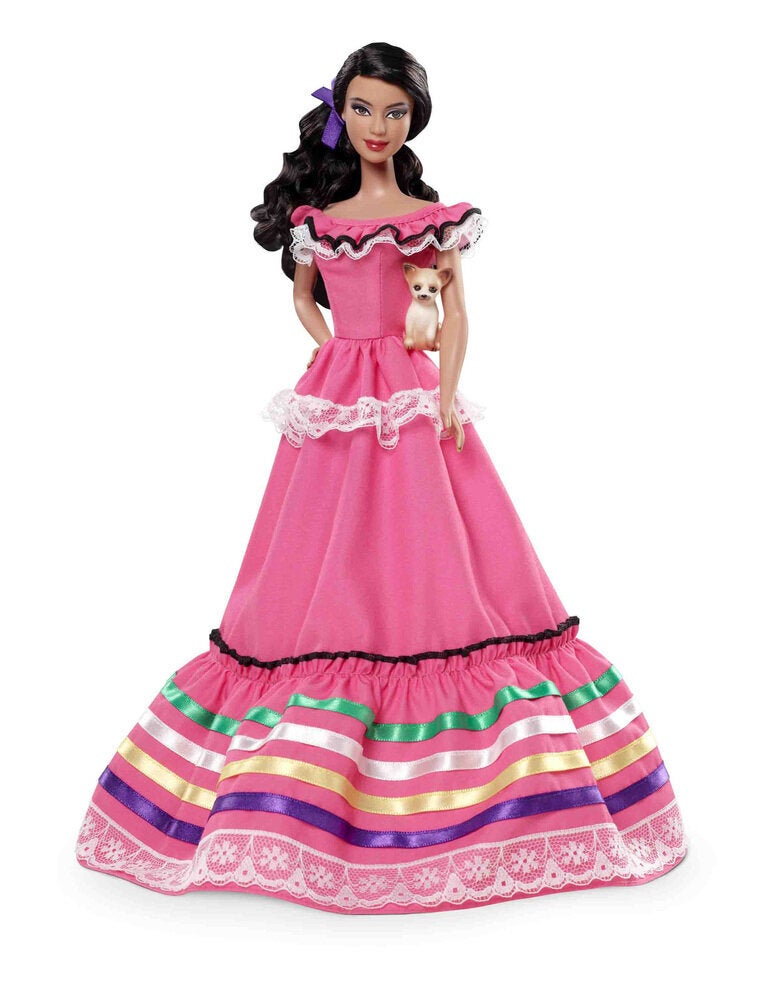 Barbie 'Dolls of the World'