Back in March, Canadian designers showcased their fall 2016 collections to the media and public at Toronto Fashion Week. Designer Matthew Gallagher, however, did not take part of this five-day event. Instead, he is choosing to present his fall/winter collection closer to the season, just like Tom Ford and Burberry will.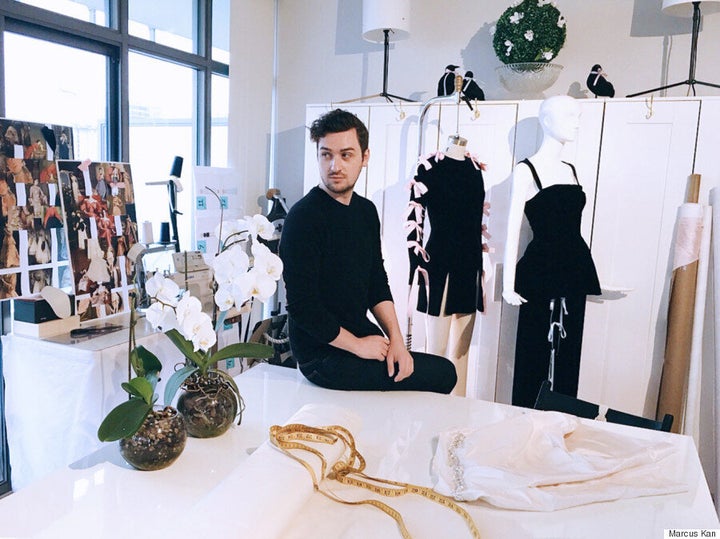 But before the big reveal in July, Gallagher decided to give The Huffington Post Canada an exclusive look on his upcoming collection, including sketches, inspirations and garments.
If you are familiar with his brand, you will know Gallagher's girl is elegant and has a charm that can liven a room (think Cate Blanchett or Grace Kelly). Inspired by three artists who did portraits of society women in the late 1800s/early 1900s, "opulent" is the word Gallagher uses to describe his latest collection.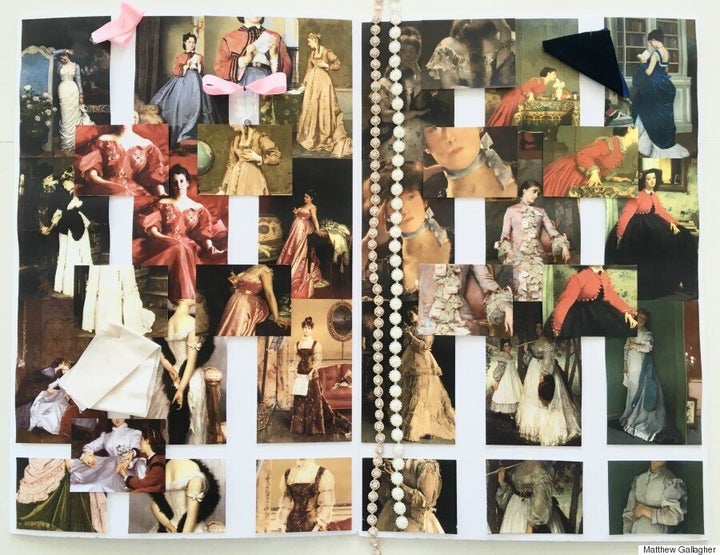 "I was intrigued by the fact that one of the artists had a style that was often described as a combination of idealism and realism," he said. "This contradiction made me think of fashion and the constant tug of war to create something wearable (realism), while still being creative (idealism)."
After showcasing at Toronto Fashion Week for six seasons, Gallagher wants a change. Unlike other designers, his current target is private clients who want custom-made garments.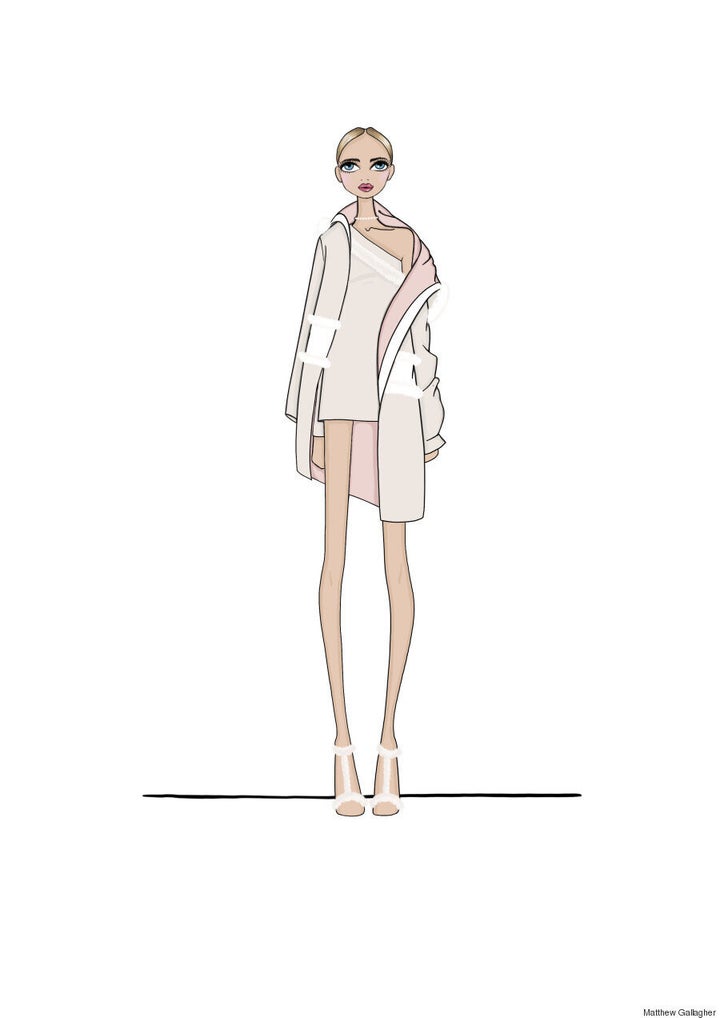 "My focus is made to order, and this allows me to show clients clothing closer to the actual season, and have a shorter wait time for their order," Gallagher explained.
What a lot of people may not know about Gallagher, is that he is also a talented fashion illustrator. He describes his style as "very clean and precise." He said he likes to "keep things straight forward" and tries to draw "in a style that is both creative and informative in regards to the clothing." Gallagher's finished garments are never far off from his original sketches.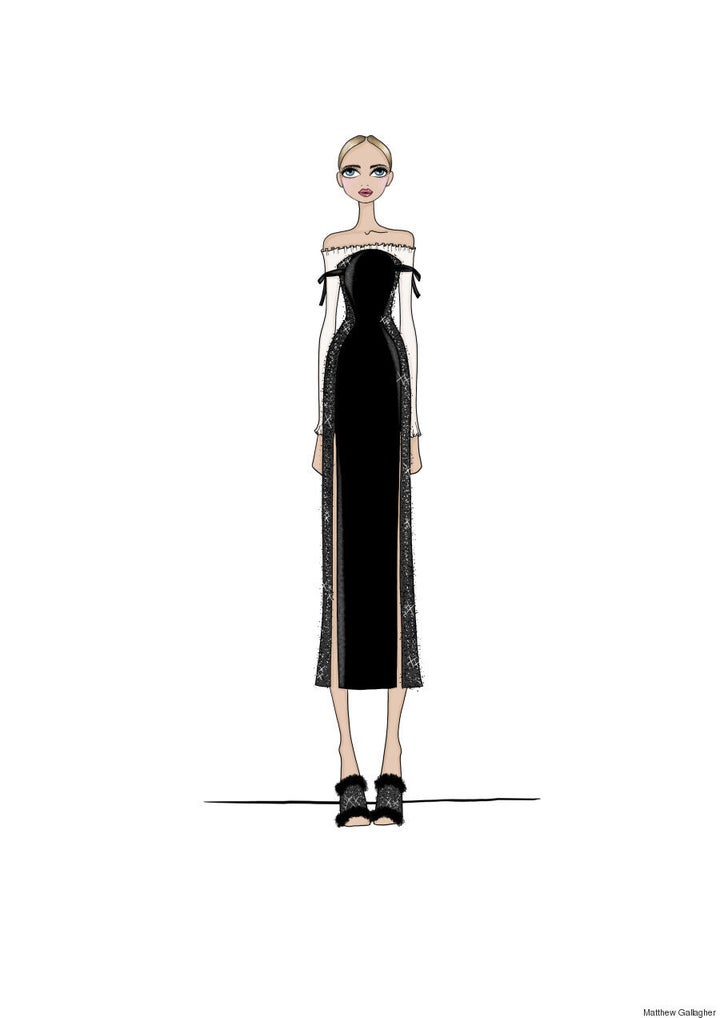 Fashion illustrators Michael Hak and Jocelyn Teng also had a chance to see Gallagher's collection early, and have illustrated a look from the collection on their iPad Pro. Hak describes the look he illustrated as "refreshingly fun":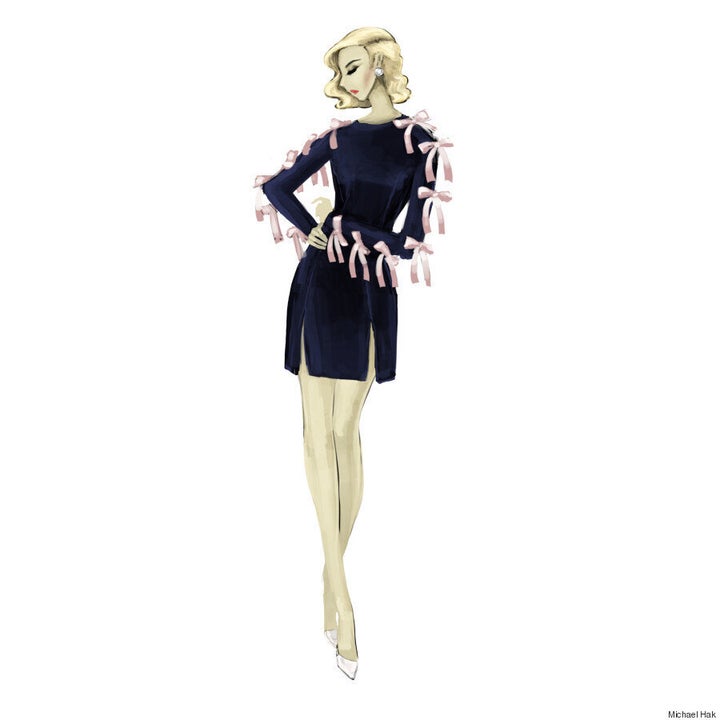 Teng's first impression of the long navy dress she illustrated is "sophisticated and opulent":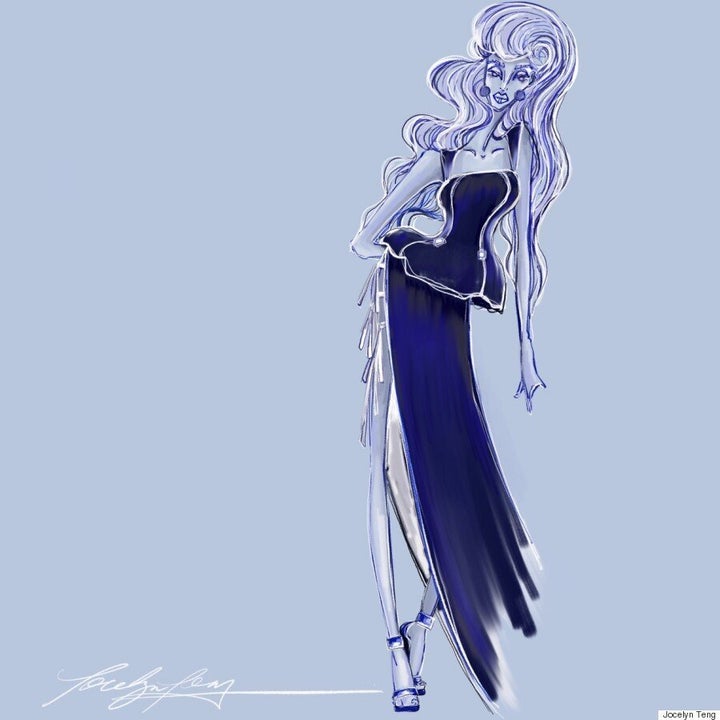 While many designers have started to move their businesses to other countries, Gallagher plans to stay in Toronto, believing there is growth in the city. In the next five years, he hopes the Toronto fashion industry will become more globally recognized.
"Things will improve if industry people join forces for one collective goal," he explained, "Rather than everyone tinkering in multiple areas when [we] all want to see the same end result."
Only time will tell if Gallagher's wish comes true.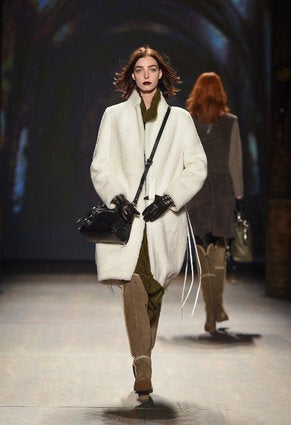 Toronto Fashion Week Fall/Winter 2016