Turns out that if you're a black man waiting for the bus, even being a city councillor won't stop you from being carded by police.
Hamilton, Ont. city councillor Matthew Green has filed a complaint after an incident with city police on Tuesday.
He was waiting for a bus in frigid winds at around 3 p.m. when he decided to duck under a nearby bridge, according to his complaint published online by the Hamilton Spectator.
Green said he began to read emails on his phone when two police cars pulled out of a nearby parking lot and approached him. An officer in the first car rolled down his window and immediately asked him what he was doing.
Then the exchange became more and more confrontational, he told the newspaper.
"I had no intention of leaving the area, as I was waiting for a bus."
In his complaint, Green said an officer "repeatedly questioned" his credibility and acted in "an intimidating manner and continued to harass me even though it was clear I was not a suspect in any crime nor involved in criminal activity."
'What does a criminal look like?'
Green's family traces its roots back to the first African slaves to come to Canada.
Carding is a controversial police practice of collecting contact information by asking people to produce identification.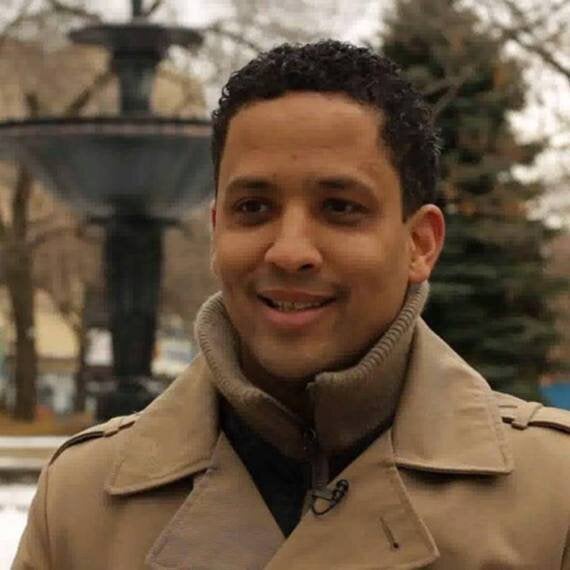 Matthew Green, a Hamilton city councillor, says he was carded by police on Tuesday. (Photo: Facebook)
He told CBC's Metro Morning the fact that the incident happened in broad daylight shows that carding doesn't just happen "at 3 a.m. in a dark alley."
"There's a lot loaded in that statement in terms of what people expect."
In March, the Ontario government outlined "clear and consistent" rules for police interaction, one of which says an officer must tell a people they have a right to not talk to them.
Racial identity cannot be used as a reason to collect information from someone.
However, these rules won't come into effect until Jan. 1 of next year.
"It criminalizes innocent people, dehumanizing them and making them question their own place in their community."

— Matthew Green, Hamilton city councillor
Green told Global News he wants anyone who has been a victim of carding to also file a complaint to police, because otherwise people will continue to suggest the practice doesn't happen.
Read Green's complaint to Hamilton police below:
With files from The Canadian Press