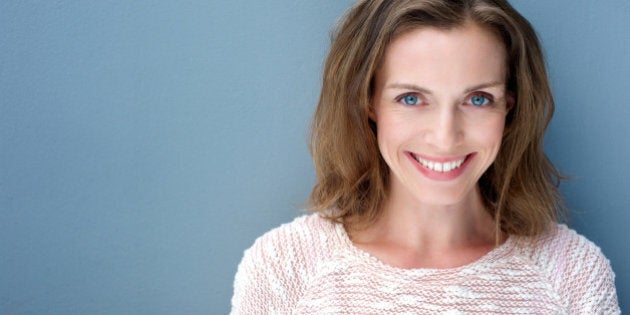 I believe your skin (and your hair) are your two best accessories. So I make an extra effort to take care of myself by drinking plenty of water, eating healthy and maintaining a daily skin care regime.
Recently, I was lucky enough to speak with Elizabeth Lamont, Vice President of Marketing, La Prairie. Elizabeth shared her tips for having gorgeous mature skin.
Why is it important to care for mature skin?
It's important to remember that skin at every age in our lives requires care and attention. Even "mature" skin has years ahead of it, as well as specific needs that can be addressed starting today to ensure its vitality and health over the long term. Look at strengthening your skin against daily environmental aggressors and harmful free radicals.
What are the steps to care for mature skin?
A daily ritual should start with cleansing and toning, a serum for an intense treatment with concentrated ingredients that get into deeper layers of the skin, followed by a facial moisturizer and an eye cream.
Sometimes mature skin can be drier and might benefit from a dry oil which you can add to a moisturizer. A dry oil helps to seal the moisturizer into the skin to keep it where it's designed to be working longer and more efficiently and it also helps to strengthen the skin's moisture barrier to keep external aggressors at bay.
What are the most common mistakes people make with skincare?
One of the biggest mistakes I come across, is not giving skin a thorough, proper cleansing. It is one of the most important and often overlooked steps in anyone's skincare routine. You'll want to thoroughly cleanse your skin so that any of the leftover makeup, dirt or debris from the day is rinsed away, leaving a clean surface for the deep treating skincare products to penetrate.
Another mistake we often see is the tendency to overlook the neck and décolleté- areas of the body that can be the giveaway to your real age. It's important to remember when using any facial skincare products that the face really starts at the décolleté and that skin should be treated from the chest up.
And I'm often asked, "Do I really need an eye cream or can I just use my face cream in the eye area?" The skin around the eye area is much thinner, much more delicate and needs a finer texture and consistency of ingredients so a separate and specifically designed eye cream is really critical in use in that delicate eye area. And the earlier you start, the better.
If you're looking to add an extra step to your regimen, an eye serum is a more concentrated, finer texture of a formulation, which is designed to penetrate deeper into the skin and to be worn under an eye cream.
Applying masks as a two or three times a week treat can be very beneficial. You can try a sleep mask to save time. You really do wake up feeling as if you've had a spa night with a more lifted and glowing look.
If you have been reading my blog, you know I have written about mature skin many times and here a few wonderful tips.
Top five tips for mature skin:
Less is more. Focus on all things hydrating. Foundations that will deliver moisture and radiance will soften the signs of aging.
Introduce a primer to your routine. Primers ensure a flawless application of your foundation and allow you to look as natural as possible.
Bronzers uplift the skin tone and assist in downplaying and blending out areas of concern such as redness and hyper-pigmentation. Bronzers can allow you to sculpt the facial contour creating the illusion of a lift.
Celebrate your beauty with peachy sun-kissed tones. These tones impart youth and health and minimize redness in the complexion.
Well sculpted and maintained brows will bring the illusion of lift for both the forehead and eye contour.
Are your eyebrows thinning? Apply Coconut Oil or Vitamin E oil every night before you sleep. This may help get the growth of your eyebrows back.
Dark circles under your eyes? Try eye serums, which will penetrate deeper into the skin. A medium-coverage liquid concealer will give the most natural results.
I will be using these tips to keep my skin beautiful this spring. Your suggestions are always welcome, as I continue on my journey to enjoy life to the fullest. Let's have the very best 2016!
Follow HuffPost Canada Blogs on Facebook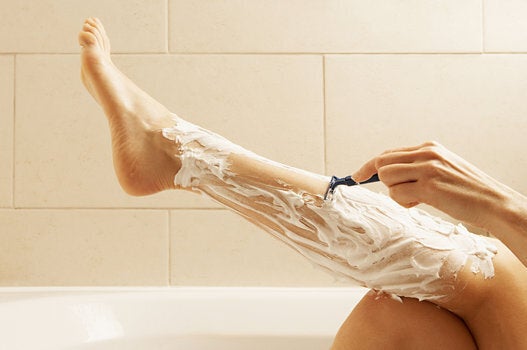 Solutions To Common Skin Problems