Buyers from around the world are turning hot for B.C. vacation homes, with demand increasing or standing pat in five out of six of the province's recreational markets, RE/MAX reported Wednesday.
Vacation areas such as Whistler, the Gulf Islands, Tofino and the Okanagan are seeing an upswing in demand for recreational properties, with the Comox Valley/Mount Washington the report's sole exception.
Values are off-peak in all areas, but the report's authors are optimistic that recreational markets will continue to recover on Canada's west coast.
Whistler, for one, saw its best first quarter since 2008, with 565 total sales between May 2012 and April 2013, compared to 563 sales in the previous year.
The average price for resort homes climbed three per cent, from $676,000 to $695,000, with demand driven by Canadians going back to domestic vacation destinations as bargains become "fewer and further between" in the southern U.S., the report states.
B.C. buyers accounted for 75 per cent of sales in Whistler, while 12 per cent of sales went to international buyers. Buyers are generally interested in single-family homes and mountain chalets, with average starting prices pegged at around $700,000, and few such properties available below that threshold.
Demand for condos has also dropped in the resort, with prices falling 12 per cent, the report states.
The average price of a Salt Spring Island home jumped from $588,060 to $630,000 between 2012 and 2013, with property sales jumping to 120 from May 2012 to April 2013, compared to 117 in the previous year.
Buyers from Ontario and the United States in particular are showing interest in the area after making up 13 per cent of total vacation sales on the island. Single-family homes are particularly popular, with three-bedroom waterfront properties going for $559,000.
The report also claimed there's an upswing in demand for the Okanagan's Shuswap area, with prices that are "almost too enticing to pass up." The average price for a waterfront property remained flat at $585,000, while boat access cabins can be had for $399,000.
Shuswap sales, meanwhile, are about on par with last year, with just under 12 properties sold since May 2012.
The Comox Valley/Mount Washington area is seeing demand slightly below average compared to previous years, with sales expected to keep running below 2012 levels.
A three-bedroom waterfront cabin can be had in the Comox area for $300,000, while the most expensive sale in the Mount Washington area was $221,000 between May 2012 and April 2013,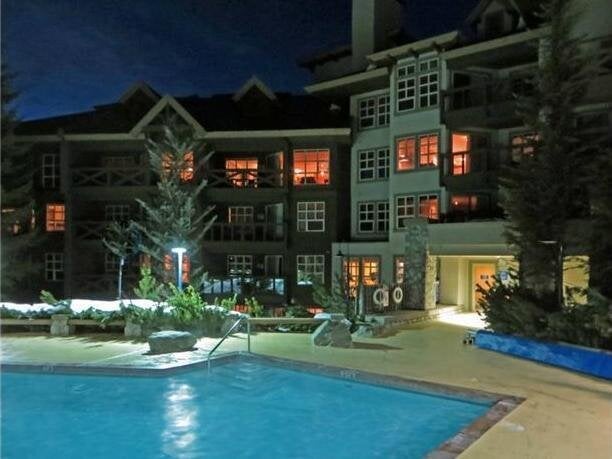 Whistler Real Estate: Shared Ownership Condos For Sale