OTTAWA — Conservative leadership candidate Maxime Bernier is reaching out to gun owners, saying that when he's prime minister, they "won't have to worry anymore" that their firearms can be reclassified or taken away.
"Liberals hate guns," Bernier asserts in a fundraising note sent to Conservative party members on Tuesday. "We know [the Grits are] going to change the law. But we don't know how," the Tory candidate states.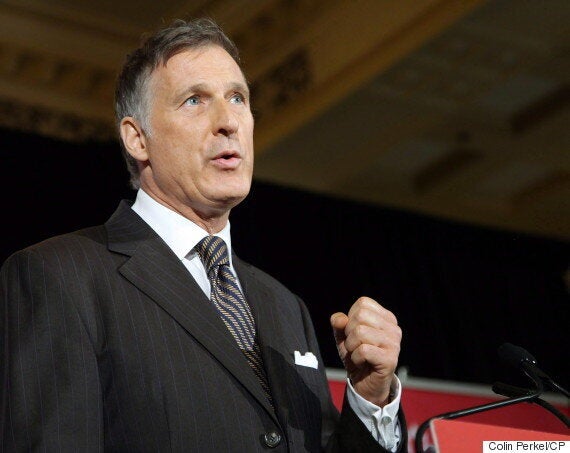 Maxime Bernier is seen in Toronto on Sept. 20, 2016. (Photo: Colin Perkel/CP)
The Liberals say they are letting the RCMP decide how guns should be classified.
"The position of the government of Canada is that this judgment needs to be left in the hands of the professionals in the police authorities, who are by far in the best position to make these judgment calls based upon their expertise," Public Safety Minister Ralph Goodale said earlier this year.
The police force's decisions should not be second-guessed by politicians, Goodale added.
Days before last year's federal election, the Conservative government reversed a decision the RCMP had made two years before and announced that the Ceska Zbrojovka (CZ) 858 rifle and certain Swiss Arms rifles would no longer be prohibited.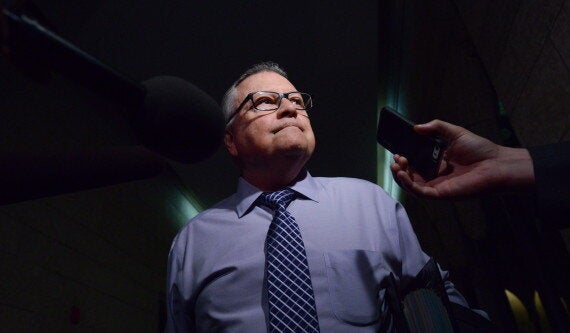 Ralph Goodale arrives to a cabinet meeting on Parliament Hill on May 31. (Photo: Sean Kilpatrick/CP)
Back in 2014, then public safety minister Steven Blaney — now also a Conservative leadership candidate — had given rifle owners a two-year amnesty from the RCMP's decision, which prevented them from hunting with their weapons. Blaney expressed shocked at learning of the decision by "unelected bureaucrats" to ban the controversial semi-automatic Swiss Arms Classic Green rifle and other PE90 models.
But as the CBC found, through the Access to Information Act, the Mounties had informed Blaney at least twice about their investigation into a complaint that the semi-automatic rifle could be easily converted into a fully automatic weapon.
This week, Bernier asked the Liberal government whether it is planning to reclassify any firearms and whether the RCMP currently has any firearms under a review that could lead to a reclassification of their status in Canada.
Bernier also asked to know how many Canadians are really considered "too dangerous to own firearms," how many have been prohibited from obtaining firearms, prohibited from hunting, or have had their firearms licences revoked.
"Without changing any laws, the Liberals could steal our property and make people criminals overnight."
"Without changing any laws, the Liberals could steal our property and make people criminals overnight," Bernier wrote in his fundraising note. "It's not fair, and it doesn't make Canada any safer."
Bernier, the 53-year-old former cabinet minister in prime minister Stephen Harper's government, added that he doesn't believe public safety means taking guns away from law-abiding citizens.
"I don't believe that owning firearms makes you a criminal, or dangerous, or violent person," he wrote. "When I'm prime minister, firearms owners won't have to worry anymore."
Last year, the Conservatives passed legislation allowing the cabinet to overrule the RCMP's firearms classification and to redesignate restricted or prohibited firearms as non-restricted.
Liberals won't create federal registry: Goodale staffer
Goodale's spokesman Scott Bardsley said the Liberals plan to repeal "some elements" of bill C-42, for example, a section that allows restricted and prohibited firearms to be transported without a permit, but not, specifically, cabinet's overrule provisions.
Still, Bardsley said, the Liberal government "will not interfere in the police's decision-making about weapons classifications."
"Our government believes in balanced, effective gun control that prioritizes public safety while ensuring law-abiding firearms owners do not face unfair treatment under the law," he wrote in an email.
The Liberals want to make it more difficult for criminals to acquire and use handguns and assault weapons, he said. The government is also focused on reducing gang violence and making investments to tackle "the social roots of violence," he said.
And while, the government is willing to assist Quebec create a firearm registry, Ottawa "will not recreate a federal long gun registry," he added.
Bernier has raised more than $500K
Bernier's fundraising note ends with a call for supporters to donate $5 to help his campaign. His campaign has raised more than $500,000 so far, spokesman Maxime Hupé told HuffPost.
The Conservative leadership contenders face off in a first official debate on Nov. 9 in Saskatoon.
Eight Tories have so far as registered as candidates. They include, aside from Bernier and Blaney, Michael Chong, Kellie Leitch, Deepak Obhrai, Erin O'Toole, Andrew Scheer and Brad Trost.
With files from the Canadian Press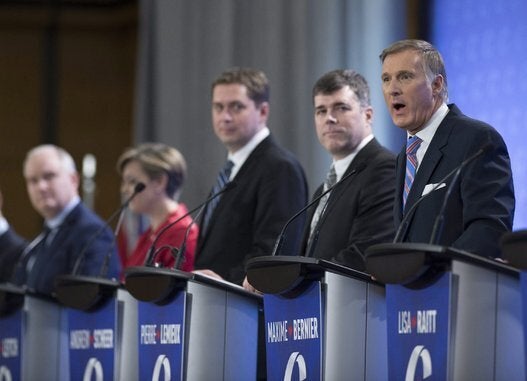 Conservative Leadership Candidates