Conservative leadership candidate Maxime Bernier has been injecting a healthy dose of pop culture into his campaign.
In July, at the peak of Pokemon Go madness, he tweeted a photo of himself at an Ottawa restaurant with the caption: "The legendary Freedom Pokémon is at the Ottawa Bier Market today. Will you be able to catch him?"
And on Monday, Bernier declared that he is very, very OK with being called "Mad Max" because he is indeed very, very mad. About a lot of things.
Here's a sample of some of the things Bernier is mad about, according to his Facebook post:
I'm MAD at politicians who promise anything to get elected!

I'M MAD ABOUT POLITICS AS USUAL!

I'm MAD that the Liberals are running our country's finances, and our nation's future, into the ground!
Click here to see a list of other things that Bernier is mad about.
Before he was Mad Max, Bernier opted for more of a jolly tone. When he was running for a seat in the last federal election, his campaign released a radio ad that beckoned listeners to "do as we do and vote Bernier."
Surprise your ear canal with Bernier's song, embedded below:
The Tory leadership race, which up to this point has been free of movie mashups, has seen some big names added over the past few months. Along with Bernier, the field of official candidates includes Andrew Scheer, Deepak Obhrai, Kellie Leitch, Michael Chong and Tony Clement.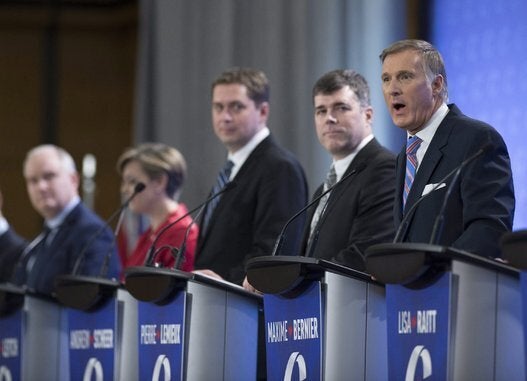 Conservative Leadership Candidates