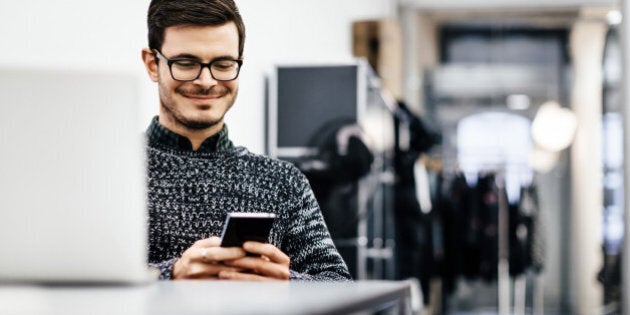 Back to school season is in full swing. As you pick up pencil cases and backpacks for your kids, consider investing in some technology products, tools and apps that you might need to boost your own productivity as you head into the busy fall season.
Whether you're running your own small business or an enterprise, managing a large team or have reduced staff, there's never been a better time to embrace new technology, like cloud-based solutions and apps, to maximize your work day, increase productivity and pull you out of your summer haze.
Top business sales and service teams are using mobile extensively to boost agility and efficiency, according to recent research by Salesforce. The report finds that small business use of mobile apps for salespeople will grow by 140 per cent in the next two years, so it's worth checking out mobile and productivity tools to help get you back on track and keep you ahead of that curve.
You may have noticed that your productivity has suffered over the summer months -- and you wouldn't be the only one. Research indicates that 25 per cent of workers feel less productive between June and August, with 63 per cent admit to leaving the office early. This, coupled with 28 per cent of the average office worker's day spent focused on unnecessary interruptions, finding new ways to help stay focused and reboot productivity with start of the new season makes sense. Here are six ways to get started:
With the dog days of summer fading into the distance, you can also say goodbye to lost productivity and office distractions with the right technology tools and apps. Your employees and customers will thank you.
Follow HuffPost Canada Blogs on Facebook
Popular in the Community