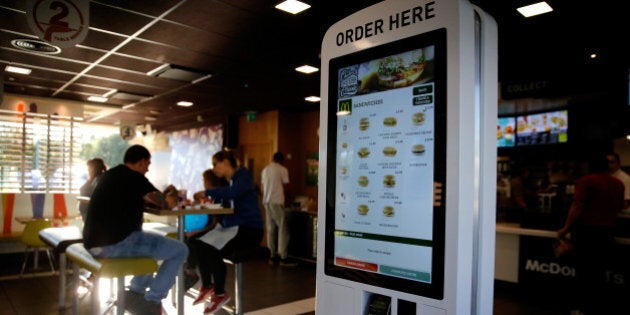 In what may be the shape of fast-food retail to come, McDonald's has begun rolling out self-serve kiosks at locations in Canada, but the company says the move is not a threat to job security.
Though its Canadian division is holding up well, the Illinois-based chain is facing declining sales globally and is taking steps to overhaul its business model. The introduction of self-serve stations is part of that process, and the company had already begun installing them in the U.S. and Australia before they arrived in Canada.
McDonald's restaurants in France have had self-serve kiosks for a decade, where they handle 40 per cent of customer traffic during busy periods, according to CEO Steve Easterbrook.
The self-serve kiosks are so far in the testing phase in Canada, and only a "small handful" of locations across the country -- a majority of them in Alberta and Ontario -- have had them installed so far, McDonald's Canada spokesperson Adam Grachnik told HuffPost in an email.
"These kiosks are designed to give our guests a modern opportunity to order at their own pace and try their own hand at customizing their order (if they choose to)," he wrote. "They also offer an alternative option for guests to place their order during busy periods."
It's a part of the chain's "ongoing brand evolution," and a reaction to "today's digital age" where "our guests are looking for a fast, efficient service experience as well as user-friendly ordering options," Grachnik added.
Automation in McDonald's restaurants worries labour advocates who note the chain is the world's fourth-largest employer (after the U.S. and Chinese militaries and Walmart). They note fast food retailers in the U.S. have grown concerned about the movement for a $15 minimum wage, saying it threatens their business model.
But McDonald's Canada says the self-serve kiosks are not designed to replace staff.
"In fact, in restaurants currently testing our self-order kiosks, the scheduled number of restaurant crew is the same or higher as without kiosks in order to support the needs of our guests," Grachnik said.
"In other markets (Europe and Australia), McDonald's has actually added more jobs as their business continues to grow."
But some labour advocates don't believe that will last. They point to the fact that McDonald's has been expanding these self-serve kiosks particularly in high-wage places, such as Australia, which has had a AUD$15 (US$10.76) minimum wage for years .
And they also note the concern that some fast-food execs have had in the wake of many U.S. cities raising their minimum wages to above US$10 per hour.
Paul Mangiamele, CEO of the Texas-based Brannigan's restaurant chain, said in a recent interview that self-serve kiosks in restaurants are a response to rising labour costs.
"Many, many concepts ... are going to kiosks because we have to address, somehow, the rising costs of operating in our businesses," he said, as quoted at Business Insider.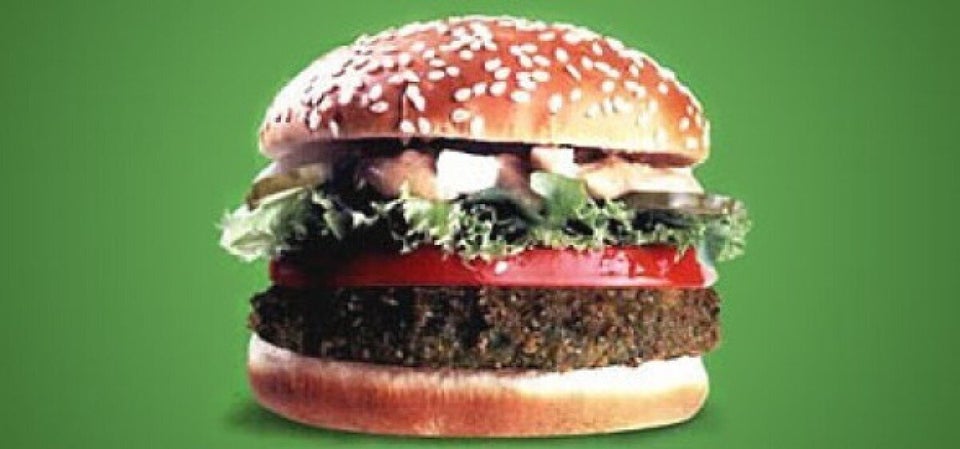 McDonald's Sandwiches From Around The World