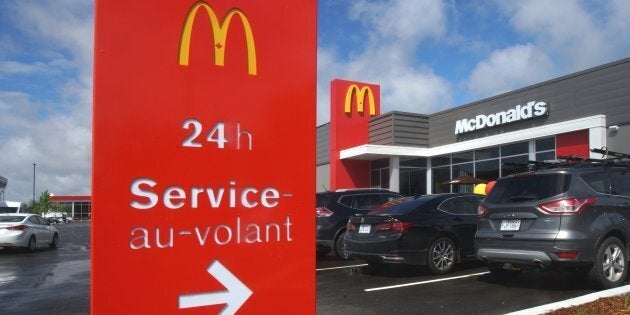 A proposed class-action lawsuit has been filed by a group of Quebec parents against McDonald's, accusing the fast-food chain of illegally marketing its popular "Happy Meals" to children under the age of 13.
Filed Tuesday at the Montreal courthouse, the lawsuit alleges that McDonald's is breaking a provincial law, which prohibits any form of publicity aimed at children, by showcasing the Happy Meal toys on displays placed at the kids' eye-level. The plaintiffs argue that the displays encourage children to ask their parents to buy them a Happy Meal.
Watch: McDonald's named among Canada's top plastic polluters (story continues below)
Article 248 of the Quebec Consumer Protection Act states that "no person may make use of commercial advertising directed at persons under thirteen years of age."
Not a 'direct incitement,' says McDonald's
The definition of what constitutes advertising will be at the heart of the proposed class action, since the language of the Quebec law is pretty vague. According to the text, "to advertise" means "to prepare, utilize, distribute, publish or broadcast an advertisement, or to cause it to be distributed, published or broadcast."
Justice Pierre-C. Gagnon of the Superior Court of Quebec should decide in the next few months whether to allow the class action against McDonald's to go forward.
Popular in the Community