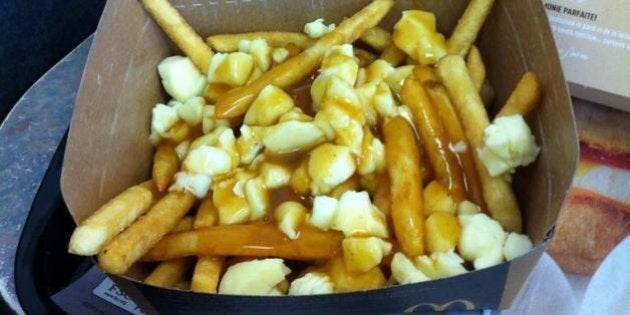 As December truly gets going, McDonald's Canada has decided to give a gift to all Canadians — poutine will now be offered at every one of its locations across the country.
But there's no questions Canadians are excited about what's happening with their fries as the poutine comes into play. As one B.C.-based tweeter wrote:
According to the packaging, the poutine boasts gravy, the chain's "famous" fries and real cheese curds — though there will inevitably be some debate from the experts as to whether or not they truly hold up. And sorry, vegetarians, but it seems the gravy is chicken-based, with tomato, onion and garlic flavours.
Poutine has been available for some time at McDonald's restaurants in Quebec (or, as one blogger puts it, franchises on the distribution line of the Québec portion of the McDonald's delivery scheme), and has actually won rave reviews from those discerning customers.
So now it comes to you, readers. Would you try out these mass produced version of poutine?