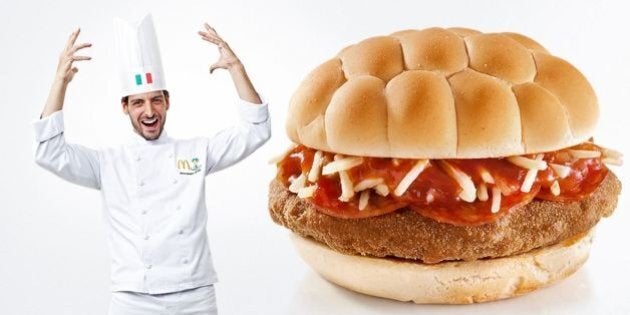 If the US were a burger, it would surely be made with a double patty of Angus beef, barbecue sauce, bacon and cheddar. That's according to McDonald's Brazil, which has created seven team sandwiches for the World Cup.
Only available across Brazil, the limited-edition sandwiches have been created for fans of Argentina, Brazil, France, Germany, Italy, Spain and the USA, all former World Cup champions or favorites this year.
The sandwiches will be offered on a specific day of the week. Predictably, McBrazil kicks off the week and is Sunday's sandwich of the day, while the McUSA terminates the week.
French fans nostalgic for home, meanwhile, are being offered what McDonald's Brazil believes to be the quintessentially French burger that's heavy on the cheese: a crispy chicken patty, melted cream cheese with herbs, grated Parmesan, emmental, tomato and lettuce on sesame bun.
Sunday: McBrazil, made with Angus beef, mayonnaise, special Brazilian vinaigrette, lettuce and emmental cheese
Monday: McSpain, made with crispy chicken, olive oil mayonnaise, bacon spicy cheese, tomato and lettuce
Tuesday: McGermany, made with rib meat, German mustard sauce, red onion, pickles and bacon spicy cheese
Wednesday: McFrance, made with crispy chicken, melted cream cheese, grated parmesan cheese, lettuce, tomato and emmental cheese
Thursday: McItaly, made with Polpettone meat, with tomato sauce, grated parmesan cheese and pepperoni
Friday: McArgentina, made with Angus beef, with chimichurri mayonnaise, lettuce, tomato, bacon and cheddar
Saturday: McUSA, made with Angus beef, with barbecue sauce, crispy onions, pickles, lettuce, bacon and cheddar cheese
McBrazil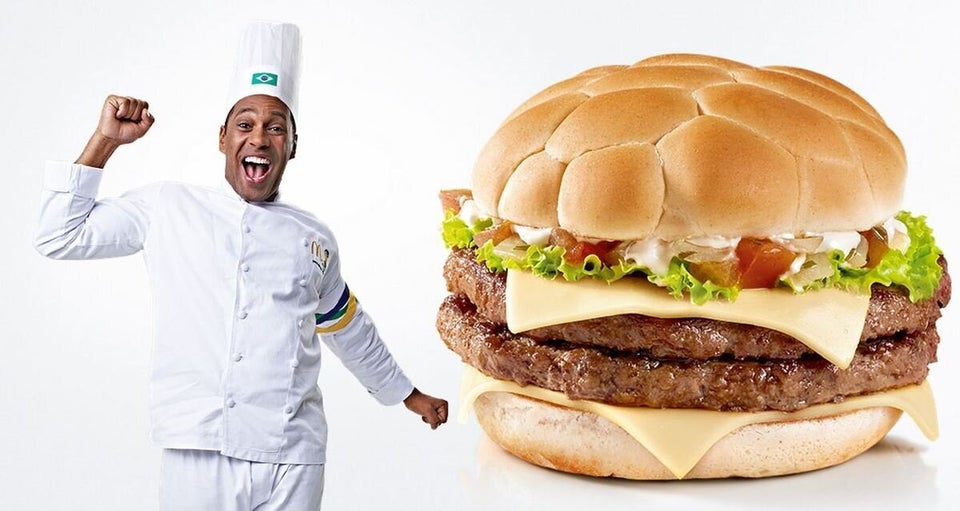 McSpain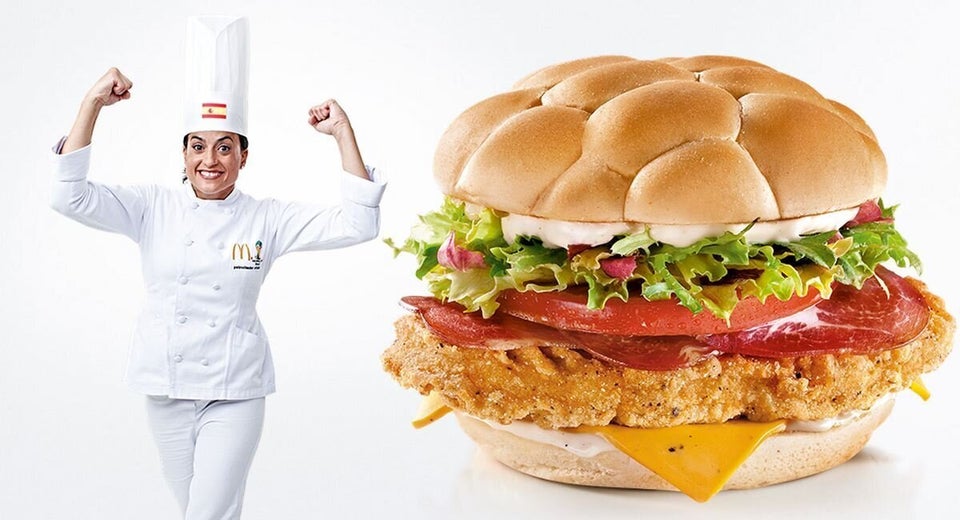 McGermany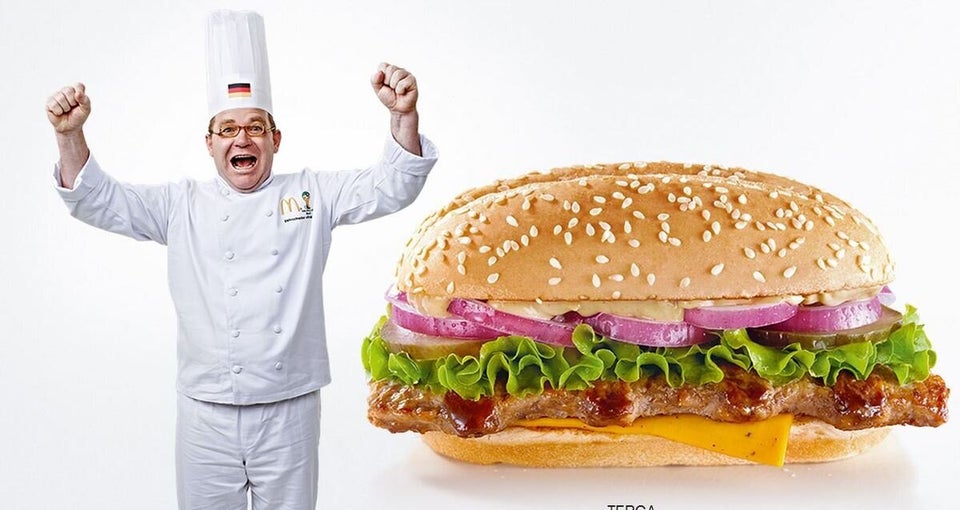 McFrance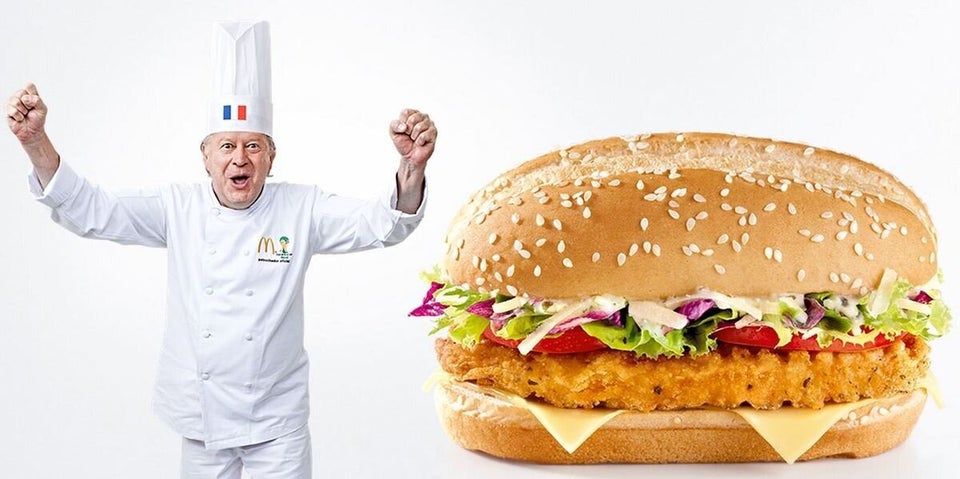 McItaly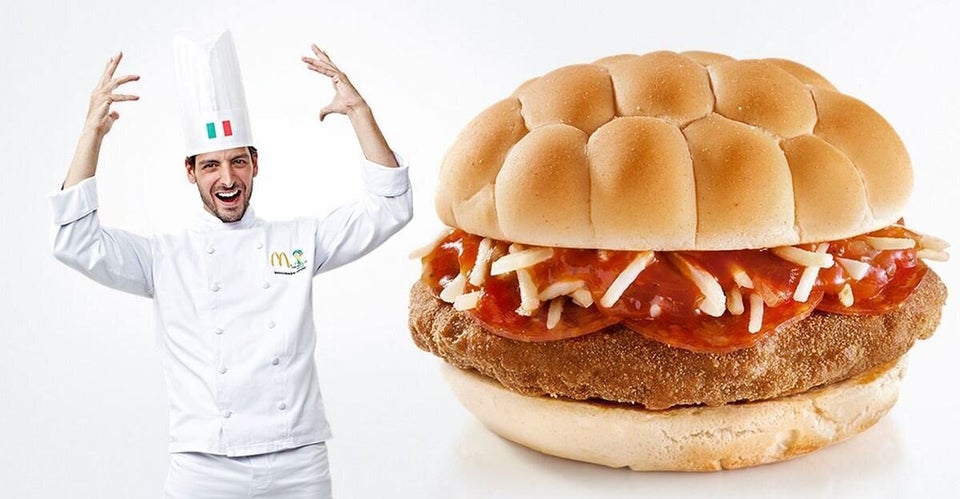 McArgentina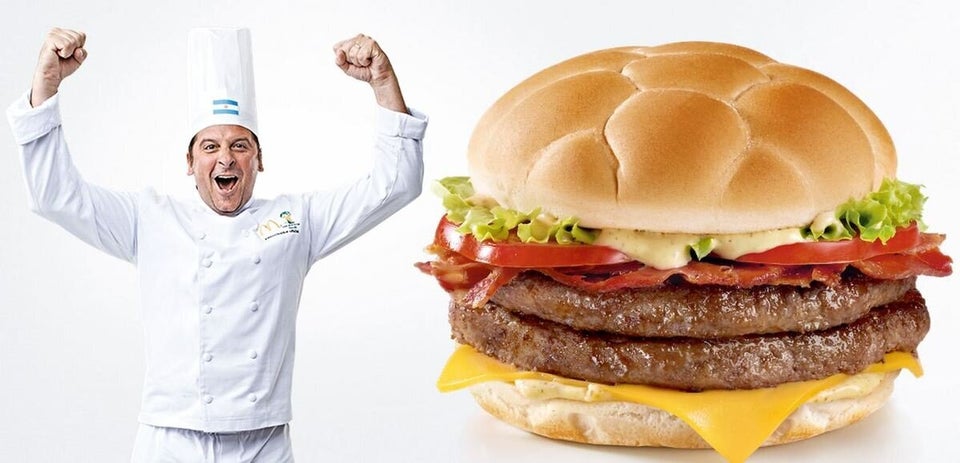 McUSA