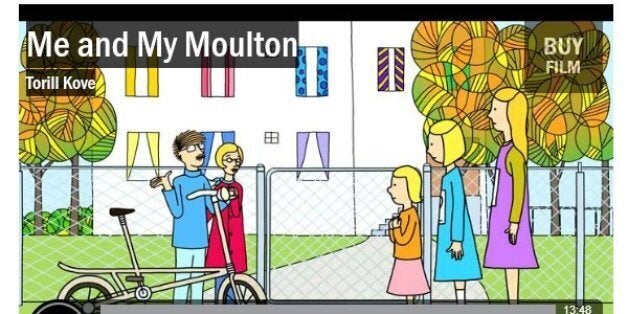 About a year ago, my production team and I were busy finishing my animated short film Me and My Moulton in time for the 2014 summer festival season. We made it, and I am pleased that the film has had a very good festival life so far.
Today, Me and My Moulton was nominated for an Oscar at the 87th Academy Awards. This is wonderful news, not just for me, but for everyone who worked on the film, for the film itself of course, and for my producers, the National Film Board of Canada and the production company Mikrofilm in Norway.
To celebrate its 73rd Oscar nomination, the National Film Board of Canada is free-streaming Me and My Moulton for 73 hours starting today, until January 17.
One of the many good things about receiving an Oscar nomination is that for the next month or so I will have a platform to express my gratitude to my colleagues and collaborators in Oslo and Montreal who have contributed their exceptional talents and work (beyond the call of duty) to the film.
I plan to take every opportunity to rave about all of them, and I see this as my first. So, without further ado: the producers, production administrators and digital coordinators, animators, digital compositors, composer and musicians, recording engineers, actors, sound designer and mixer, colour designer, editor and online editor, are all such amazing people and colleagues. I couldn't do my work without them, and quite honestly, even if I could, it wouldn't be nearly as gratifying, or as much fun.
Over the next few days I will probably be asked how it feels to have my film nominated for an Oscar. "It feels great and I am really happy!" would be an honest, if simple answer. The Oscars is an exceptionally glamourous event, but animated short film, while rich and complex, varied and truly fascinating, is not widely considered a particularly glamorous artistic field.
I like to think that animated shorts are to movies what poetry is to literature, in the sense that animators try to say something meaningful very quickly, in 30 minutes or less, one frame at a time. This strangely enjoyable pursuit does not make us household names and we rarely make headlines. We may be familiar with competition and used to enduring festival awards ceremonies with beating hearts and sweaty palms (and later celebrate and/or bicker about the jury's decisions). But the mere thought of possibly having to address an audience of millions in a live Oscar telecast would be enough to keep many of us (me, for example) sleepless for weeks on end. In short, it is an unusual arena for most of us.
Yet AMPAS evidently does not care about the widespread fear of public speaking among animators, and every year it continues to honour animated short films alongside all the other aspects of filmmaking. There is something about this AMPAS inclusion of animated shorts that I find, for lack of a better word, reassuring. The words "empowering" and "inspiring" are also lurking in the background. I think it is important that animators are invited to this annual party, not because it makes us more glamorous or because of the attention the nominees get, but because it includes creators of animated shorts in a very large and diverse group of peers involved in making films.
As the Academy Awards ceremony approaches, there are two other questions that nominees will at some point be asked: 1. "Do you think you will win?" and 2. "What do you plan to wear?" I predict that all nominees will respond to the first question by saying they are just happy and honoured to be nominated. I will say that, too: "It's an honour to be nominated." And yes, it may be the awards season's biggest cliché, but only because it really is true. As for the second question, I don't know yet what I am going to wear. But recently I read somewhere that flat shoes are currently considered very fashionable, even for formal evening wear. And that is another thing I'm really happy about these days.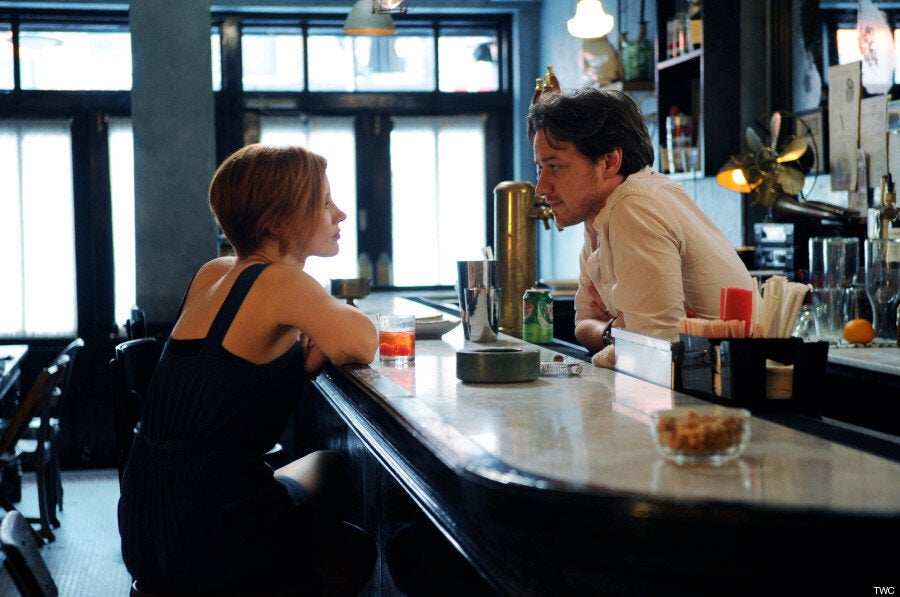 Fall Movies 2014
Popular in the Community