Advocacy group Lead Now has released a new ad encouraging Canadians to speak out against the Conservative government's new anti-terror legislation, and they're playing off a very homegrown fear.
Lead Now has started a petition calling on MPs to "reject fear" by voting against Bill C-51. The organization's petition, which aims for 50,000 signatures, had almost 48,000 on Tuesday morning.
The controversial Bill C-51 would give the federal government sweeping new powers to stop terrorist plots and identify those suspected of terrorist activity.
Journalist Glenn Greenwald's comments about the legislation during a talk in Toronto last month sounded a lot like Lead Now's, even if they were less specific to the True North.
"If you are a Canadian citizen, you have a greater chance of dying by being struck by lightning; or by going to a restaurant and eating a meal that will give you an intestinal disease; or by slipping in your bathtub, hitting your head on the ceramic tile than you do dying in a terrorist attack," he said.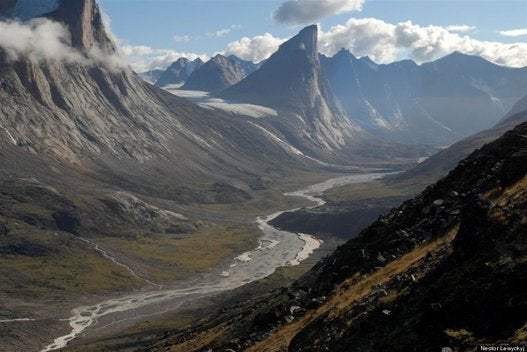 Canadian Places You Won't Believe Exist