An Alberta father has made a heartfelt plea for parents to vaccinate their children after his toddler, who is battling brain cancer, was exposed to measles.
In March, 100 people were forced into quarantine because a child with measles was admitted to the ER at at Edmonton's Stollery Children's Hospital, according to the Edmonton Journal.
The decision by another family not to vaccinate their child was mostly a frustrating inconvenience for those affected, but for Jerry Wrice's son, Liam, the measles exposure could have been a death sentence.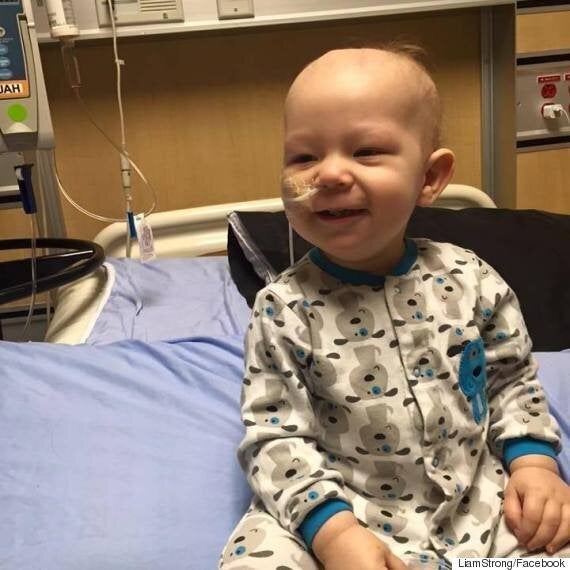 Liam Wrice was exposed to measles while being treated for cancer at the children's hospital in Edmonton. (Photo: #LiamStrong/Facebook)
The 14-month-old depends on "herd immunity" — when a majority of people in a community are vaccinated — to protect his fragile immune system from dangerous viruses.
Wrice said when he found out his son had been exposed to measles, he was initially angry.
"Quite frankly, my initial thought is everyone is vaccinated. I was quick to find out that wasn't the case," Wrice told Global News.
"Vaccinate your children!!!!! I am begging you," wrote Wrice on Facebook. "I am beyond pissed off and upset. I'm scared out of my mind."
Vaccination rates have been dropping in Alberta as anti-vaccine sentiments have gained ground.
Health officials reported that in the first two weeks of 2016, there were already five flu-related deaths in the province — four of the victims had not been immunized.
"Not only are you as a parent who makes this choice putting your own child at risk, you are putting the lives of others at risk greatly."
"Not only are you as a parent who makes this choice putting your own child at risk, you are putting the lives of others at risk greatly."
Measles was nearly eradicated over a decade ago in the U.S. before experiencing a resurgence along with the growth of the anti-vaccine movement, according to study published by the Journal of the American Medical Association in March.
Make vaccinations like seat belts
"You may not agree with the fact that you should wear a seat belt, or you should stop at a red light, but because it's the law, you're inclined to follow it," said the pharmacy assistant professor in an interview with CBC News.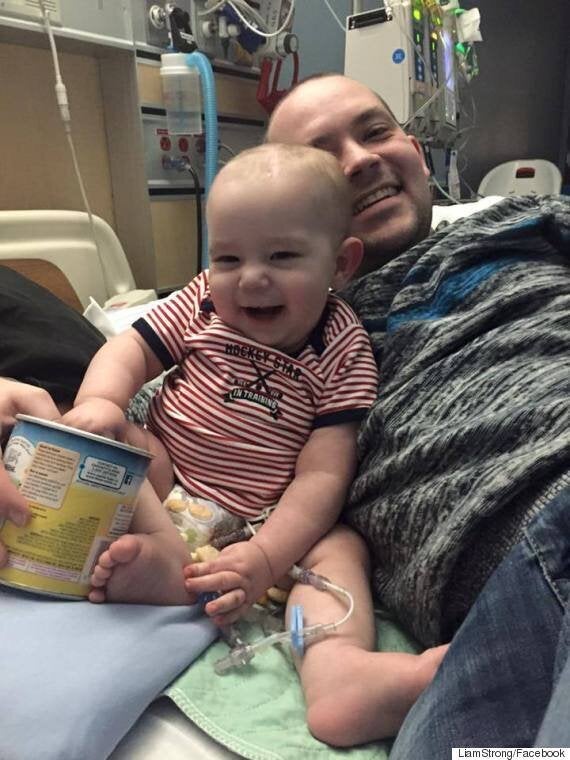 Jerry and his son Liam. (Photo: #LiamStrong/Facebook)
Only 30 per cent of Albertans received a flu shot last year, highlighting a need to better educate why getting vaccinated is important, Dr. Ada Bennett told The Canadian Press.
Some experts have suggested the low immunization rates are due to anti-vaccine sentiments spouted by celebrities like Jenny McCarthy, while Alberta's immunization policy notes that it may be due to complacency as vaccine-preventable diseases have become less common.
Immunization is not currently required by law in Canada, but in Alberta, unimmunized children and adults can be ordered to stay home after exposure to a vaccine-preventable illness, according to Alberta Health Services.