Vincent Li received an absolute discharge last week, after eight years in a mental hospital. To recap, Li was found not criminally responsible on account of mental disorder for beheading a man on a greyhound bus in Manitoba. The action was attributed to paranoid delusions stemming from undiagnosed schizophrenia. During his treatment, Li also legally changed his name to Will Baker.
This discharge has led to a perfect media storm. Numerous commentators have decried this decision, calling for tougher regulations to control people with mental illness in general.
This is worrying, given that mental health advocates have criticized the media for routinely perpetuating inaccurate stereotypes of people with mental illness.
These criticisms were based on a series of international studies conducted in the early 2000s. These studies indicated that media portrayals of people with mental illness tended to revolve around negative factors such as danger, violence and criminality. They frequently contained stigmatizing language, while positive stories of recovery were rare.
Related research showed that these negative media portrayals perpetuated fear, stigma and social distance in the general public.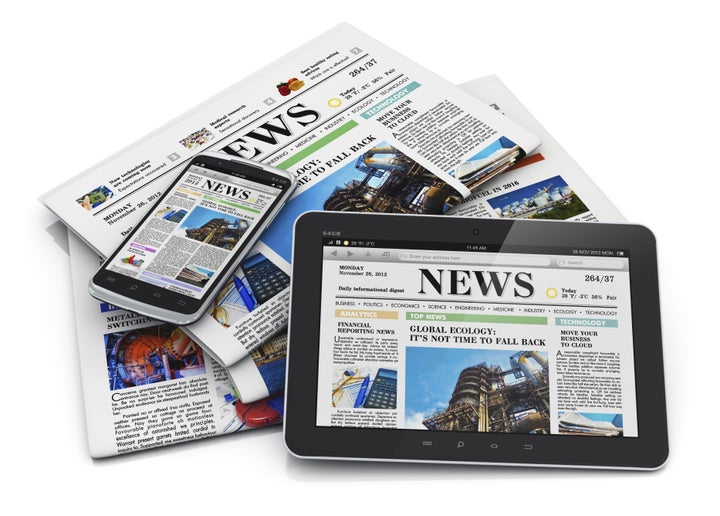 As such, mental health advocates took the view that changing the media could in turn change society.
This led to concerted action to improve Canadian media reporting of mental illness in recent years, steered by the 'Opening Minds' initiative of the Mental Health Commission of Canada.
Firstly, activists and educators visited major journalism schools across Canada, holding devoted seminars aiming to better inform journalism students and faculty about mental illness. Secondly, an on-line education course was established for actual and aspiring Canadian journalists. Thirdly, a set of best practice guidelines were produced to help journalists better report mental illness (known as 'Mindset'), with over 4 000 distributed across Canada.
What was the Net Effect of these Activities?
Another study examined how well the 'Mindset' best practice guidelines were followed in newspaper articles reporting the suicide of Robin Williams.
A final study examined the content of mental health articles that are frequently shared by readers across digital platforms such as Facebook and Twitter.
Results: Overwhelmingly Positive
Newspaper articles with a positive tone had almost doubled from 2005 to 2015, while those with stigmatizing language had reduced significantly. Likewise television stories with a positive tone quadrupled from 2013 to 2015, while those linking mental illness to violence had considerably diminished over the same time period.
With regards to Robin Williams suicide, we found that Canadian journalists overwhelmingly wrote about this in a sensitive and appropriate manner, following the best practice guidelines set out in 'Mindset'.
Similarly, we found that articles about mental health recovery and treatment were much more commonly shared by readers than articles linking mental illness to crime or violence. This shows that there is a public appetite for positive recovery-oriented stories, indicating that the 'if it bleeds it leads' media maxim is not consistent with reader preferences.
The amassed results of these various studies are cause for celebration. They suggest that the Canadian media is reporting mental illness in a much more sensitive, accurate and hopeful fashion. This improvement will likely influence the general public, making them better informed and more empathic to people with mental illness.
The recent discharge of Will Baker shows that there are journalists who will use mental illness to scaremonger and titillate. However taken in the round, the Canadian media have changed their mental health reporting for the better, and for this they should be praised.
Follow HuffPost Canada Blogs on Facebook