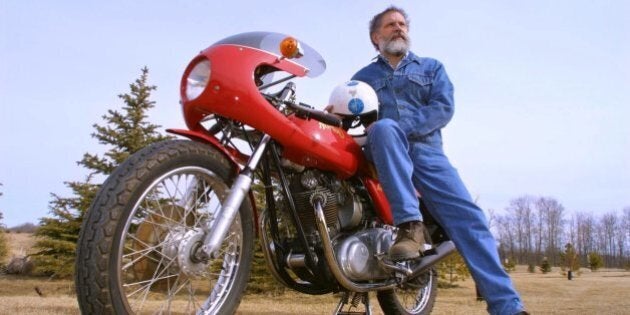 The head of the Canadian Medical Association has a few choice words for the medical marijuana industry.
Dr. Louis Hugo Francescutti is blatant in his disdain for the medical marijuana industry, which he compares to big tobacco.
"It makes absolutely no sense to use the word medicinal in front of marijuana," he said.
The head of the advocacy organization has one message for Canadian doctors when it comes to prescribing marijuana: Don't do it.
"Maybe the broader debate should be to legalize it and let society regulate it like alcohol is regulated," Francescutti told HuffPost Canada in an interview.
"But without going there, please don't expect the medical community to prescribe something that we have absolutely no clue what it does."
One of the country's most influential doctors, Francescutti bluntly says he does not want Canada's budding commercial cannabis industry to succeed. But a recent overhaul of the medical marijuana system by Health Canada puts physicians in the driver's seat when it comes to determining whether the industry will grow or stagnate.
Previously, Health Canada officials were ultimately responsible for deciding who had legal access to medical marijuana. But the federal agency changed the system on April 1, and now a "medical document" (doctors shy from the word prescription) from a doctor is needed to get medical pot.
Outsourcing medical marijuana production to regulated businesses and putting responsibility on physicians is the government agency's latest solution to a problem that has been a perennial thorn in its side — administration of a drug it does not approve, but the Supreme Court has ordered must be available to Canadian patients.
Health Canada has since doled out a handful of production licences and has received hundreds more applications from entrepreneurs looking to cash in to the industry, which the government believes could be worth $1.3 billion and grow from 40,000 to 400,000 users in the next decade.
But the medical community's opposition could be the biggest obstacle to the success of the industry.
The 2000 Supreme Court ruling that patients have a right to access marijuana effectively allowed cannabis to sidestep traditional pharmaceutical regulations. And physicians are leery until they see results from studies, such as third-party clinical trials published in peer-reviewed journals.
Usually, when physicians believe a prescription is necessary, they turn to the Compendium of Pharmaceuticals and Specialties, which catalogues every available drug and is published by the pharmaceutical industry.
Because marijuana is not recognized by Health Canada, it does not appear in that doctor's medical bible, nor does it have a drug identification number which signals that a particular drug is allowed in the Canadian market.
"I wouldn't know how to write a prescription for marijuana," Francescutti said. "Like smoke till you feel happy or, like, smoke till you get the munchies?"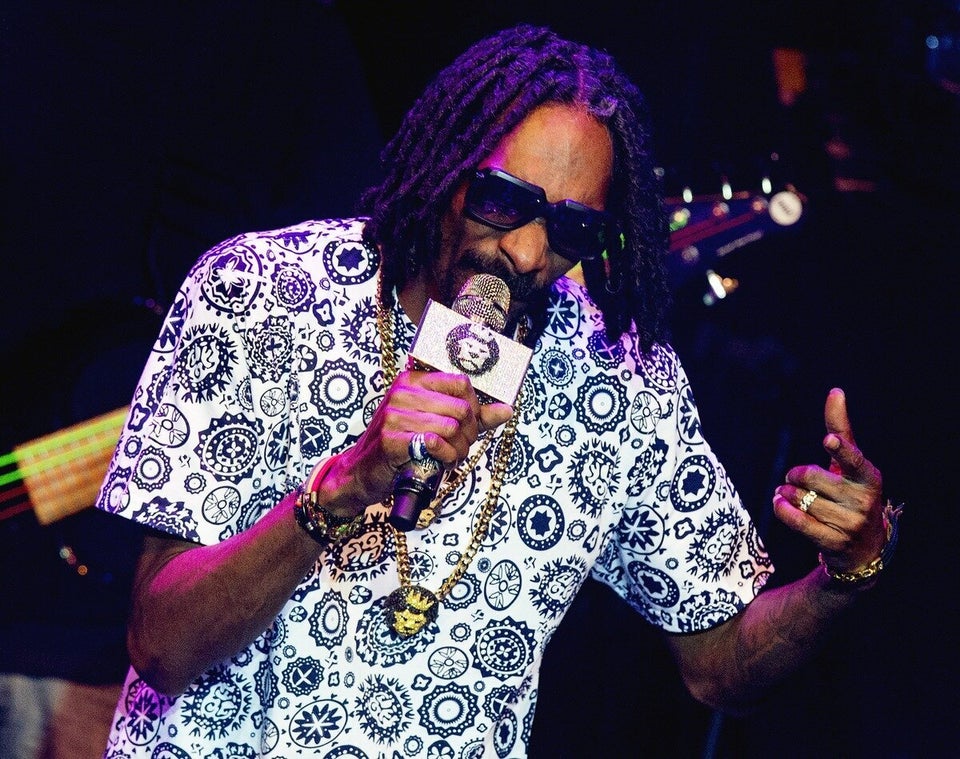 Most Influential People Who've Used Marijuana
Canada's licensed producers recognize that the support of the medical community holds the key to unlocking the millions in potential sales revenue from shipping their product to patients.
MedReleaf Corp., one of the country's first licensed producers, has made doctor education about cannabis one of its priorities.
The Markham, Ont.-based company will apply the research methods used by its Israeli partner Tikun Olam to the Canadian market. It hopes the patient studies conducted in that country, even if they are largely anecdotal, can be a starting point to gain the acceptance of Canadian physicians.
"There is a stigma. You can't hide that it exists: Hospitals are afraid of it; certain doctors are afraid of it," said CEO Neil Closner.
"It's a plant and there's hundreds of varieties. They all have different chemical compositions, so it's not an exact science in the way physicians are used to prescribing medication."
Closner says he has talked to doctors who have expressed interest in studying the effects of marijuana only to be blocked by their bosses or hospitals. Closner said he spoke to one prominent doctor who believes medical marijuana could help people, but refused to get on board because he didn't want his name associated with it.
The medical marijuana industry faces hurdles that the established pharmaceutical industry does not. Clinical trials involve multiple, expensive stages of testing, often paid for by the drug manufacturer. But cannabis can't be patented like Viagra or Lipitor because it's a plant, undercutting the financial reward for funding clinical trials.
However CMA president Francescutti does not buy the argument that the lack of support among doctors or absence of clinical trials is holding back the medical marijuana industry.
"Maybe they should have thought about that before they invested millions trying to sell a product that's never been tested. That doesn't sound like a good business model to me," he said.
"If this industry, which is a billion-dollar industry, is so convinced they have a good product, then maybe what they should do is provide funding to a third party that can test and see whether there are the benefits that they say."
Francescutti dismisses current studies on the benefits to marijuana as unscientific. He calls the development of specific strains for specific ailments mere "quackery."
But Marc Wayne is hoping to change the minds of Francescutti and other skeptics. He's the president of a newly formed industry lobby group, the Canadian Medical Cannabis Industry Association, and points out the medical marijuana business is worth nowhere close to $1 billion yet in Canada. He says that Francescutti is ignoring a host of studies that show promise, if not regulatory acceptability — including one published in the CMA's own journal in August 2010.
The study, entitled "Smoked cannabis for chronic neuropathic pain: A randomized controlled trial", concluded that a three times daily inhalation of 25 mg of herbal cannabis reduced patients' intensity of pain and improved sleep.
Some studies have shown that high doses of marijuana impair memory, attention and motor control. But medical marijuana advocates say those side effects pale in comparison to the damage done by morphine and other potentially addictive drugs that doctors feel comfortable prescribing.
Francescutti points out other potential side effects of marijuana that concern him. They range from an increased chance of injuries in car crashes for drivers who are under the influence of marijuana to the chance it could bring out an unknown psychosis in teenagers.
"The last thing I want is a physician that's pressured into providing access to an adolescent or a young adult and then unmasking a psychosis and then killing themselves or killing others or getting injured. I mean, we're talking some known side effects like unmasking psychosis that are quite serious."
He also dismissed the assertions of the "subculture" of patients who swear marijuana is the only thing that works.
"There are things that can do the same thing that marijuana supposedly does," he said.
"But I guess if you've been smoking marijuana all your life and you want to continue to smoke marijuana, now there's easier ways to get access to it," Francescutti said. "And I guess I'd be advocating for that as well."
The CMA has told Health Canada multiple times that physicians cannot support the use of dried marijuana, because they believe it promotes smoking the drug. Health Canada instead made dried marijuana the only legal form for medical pot users, arguing it's the only form used in clinical studies on therapeutic uses.
Still, some doctors are breaking away from the establishment and exploring the use of marijuana, despite the CMA's warnings that they could be "putting themselves at risk."
The program is under intense scrutiny from regulatory colleges across the country, and physicians who authorize the use of marijuana are going to be screened far more closely than they have been. Francescutti said those that cannot provide strong evidence to suggest marijuana as the best option could lose their licenses.
But with the support of the industry, patient advocacy groups and even medical schools, the doctors who decide to take the leap could shake up the established order.
So far, there have been few opportunities to learn about the drug in Canadian medical schools, but that is expected to change soon in response to the new Health Canada program, said Dr. Geneviève Moineau of the Association of Faculties of Medicine of Canada.
Even if most doctors remain reluctant to sign their names to prescriptions for marijuana, fewer have qualms about referring patients to physicians who will.
About 80 per cent of the thousands of patients who have obtained marijuana through the Greenleaf Medical Clinic in Abbotsford, B.C., since its opening in 2011 are referrals from other doctors.
Many physicians see the apparent benefits of cannabis but don't have the knowledge or experience to feel comfortable prescribing it, said clinic director Fonda Betts. She's a yoga instructor and herbalist who is also a medical marijuana patient, and founded the the clinic to address the shortfall of physicians willing to prescribe marijuana. Her clinic has a doctor on staff who sees patients.
Referring patients to Greenleaf also means doctors' names do not appear on medical documents should their college come knocking.
"They're reluctant to prescribe, because there is no DIN number and they feel more comfortable to refer a patient to the Greenleaf Medical Clinic because our staff has experience with cannabinoids in clinical practice," Betts said.
Roughly 10 per cent of Canadian physicians — about 7,000 — are willing to prescribe marijuana, Wayne says, and he believes that number will only grow. He believes many doctors' reluctance stems from a lack of education.
The association plans to hold continuing-education programs for doctors, and some licensed producers are already in early stages of funding clinical trials. Wayne asks for patience on that front as the industry is still in its infancy and can little afford massive studies as revenue just starts to trickle in.
"We're still in the early stages of this right now, but those are the types of things that need to be done. ... Now we have more of an opportunity, because we have the economic model to allow that."
Licensed producers believe marijuana can gain mainstream acceptance by persuading doctors that the views of skeptics like Francescutti are outdated.
"Perhaps he hasn't had a relative who has had cancer and in need of cannabis," Wayne mused.
"Maybe that would change his opinion a little bit."