Investors will be able to buy shares in Canada's first publicly-traded medical marijuana company starting Friday.
The company has executed a reverse takeover of shell company LW Capital Pool Inc., a deal in which Tweed bought the public company in order to bypass the lengthy and complex process of undergoing an initial public offering.
About 65 per cent of the shares will be available to the public, and are expected to start trading at 85 cents, said chairman Bruce Linton.
"I can't translate what demand will be, but if interest is an indicator, we get daily calls that come from all over North America" from people interested in investing in the market, he said.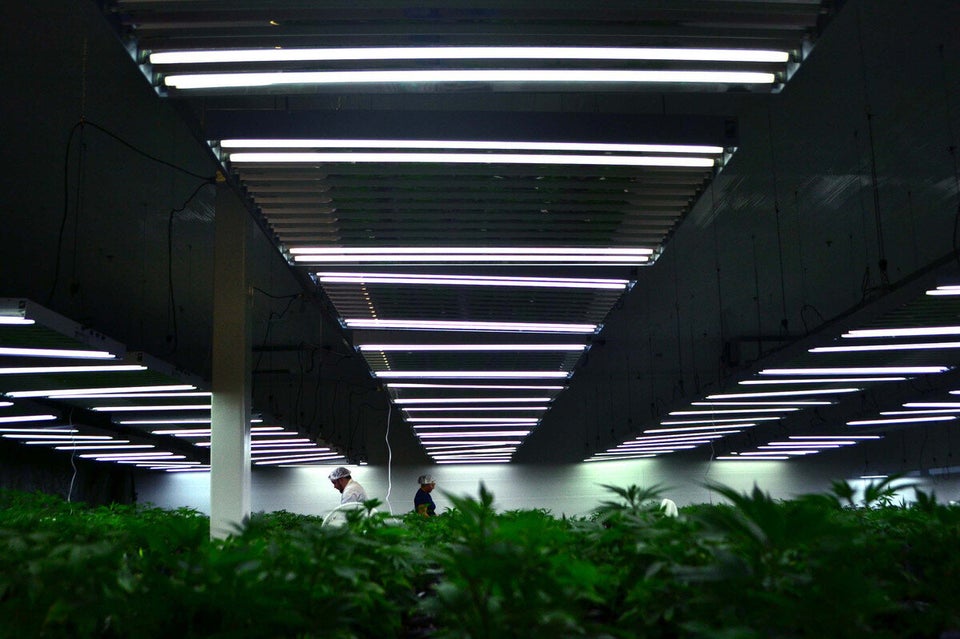 Tweed Inc. - Legal Marijuana Grow-Op
The takeover process has been ongoing since January, with regulatory review happening in tandem.
"If you look at how long it took us versus a standard mining company, I bet it took us longer and had a lot more people working on it." he said.
Tweed, which operates out of a converted Hershey's factory in Smiths Falls, Ont., has yet to ship any product to customers, but it started signing up patients in February. Its marijuana is expected to be ready for harvest and sale later this month.
"The ladies are doing very well," Linton said, a reference to the fact that all marijuana plants in the company's "mother room" are female (pollen from male plants makes the female plants less potent).
Tweed was one of the first companies to secure a licence to grow and sell dried marijuana to patients under Health Canada's new Marihuana for Medical Purposes Regulations, which took effect April 1.
The new rules make it illegal for licensed marijuana patients to grow their own, or from small-scale growers, requiring all patients to buy from licensed manufacturers like Tweed.
It expects the number of patients to grow from about 40,000 to some 400,000 during the same period.
The market's potential for growth has raised a huge amount of interest in the sector. Everyone from currently licensed patients to junior mining companies is looking to jump on board the green rush. Health Canada has received some 600 applications from those looking for a federal license to start growing and selling the controversial medicine.
But Tweed will be the first Canadian company with an actual business that is federally authorized to earn revenue from marijuana that is listed on a public stock exchange.
Popular in the Community