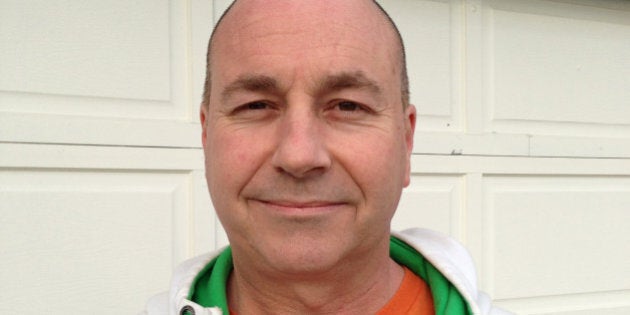 Robert Davidson's multiple sclerosis left him unable to walk for 15 years. He had prescriptions for 13 different drugs – including high doses of morphine that left him feeling like a zombie.
Since 2000, however, when he started using cannabis as a medicine, his health has markedly improved. He is now "clean" from all those pharmaceuticals. He can walk again. He has rekindled a relationship with his children. Twenty years after his initial diagnosis, he can even skateboard and snowboard.
"I am able to take care of myself. You don't know how empowering that is," said the 50-year-old from Langley Township, B.C.
"It had been 15 years not going up the mountain, and now I can rip big air again."
He believes marijuana helped put his MS in remission, a phenomenon observed in enough patients to attract the attention of researchers. Several studies have been conducted on the effects of marijuana for patients with MS, some suggesting it could be effective in protecting the nervous system against the disease's advance.
Soon, however, Davidson will be forced to destroy the medicine he credits with saving his life.
Joint Venture: This story is part of a series from Huffington Post Canada examining the budding business of marijuana, as Canada approaches the April 1, 2014 launch of commercial medical marijuana.
He is one of thousands of medical marijuana patients who have been told by Health Canada that they will no longer be able to grow their own supply and that they must destroy any unused marijuana by March 31. Health Canada's preferred method is mixing it with cat litter and throwing it in the trash.
"I'm supposed to destroy all my medicine and then I'm just supposed to sit there and what? Wait for the RCMP to kick down my door and give me a check mark?" Davidson said.
The government agency will repeal the Marihuana Medical Access Program (yes, the government still spells it with an "h"), which it has said jeopardizes public safety because of mould and fire risk. The government also believes the program is open to criminal abuse by those who resell their products on the black market.
The system will be replaced with the more tightly controlled Marihuana for Medical Purposes Regulations starting April 1, under which Canada's some 40,000 medical marijuana patients will be required to get their doses from one of seven licensed producers. Their prices range from $4 to $12 a gram.
Because Davidson's pain is so severe, his prescription is for 50 grams a day – some of which goes into juices and concentrates. In 2007, he got a licence to grow his own and he has mastered the art of growing it for 87 cents a gram.
He is on disability insurance and unable to work and says he simply cannot afford even the lowest price tag of $4 a gram – more than $800 a week, five times what he pays now.
"There's no way I'll be able to afford my daily dose, there's no way," he said.
Davidson is one of the many patients involved in a B.C. court case seeking an injunction against the part of the new regulations that prohibits patients from growing their own supply. Their case will be heard just two weeks before their crops must be destroyed.
"People are doing this out of economic hardship and may have to continue to to grow for themselves because they can't afford the government's new licensed producers," said lawyer John Conroy, who represents a coalition of medical marijuana patients across the country.
The case argues that the section of the new rules that prevents patients from growing marijuana in their homes violates the Charter of Rights and Freedoms because it forces them to choose between liberty (which they could lose if they continue to grow their own)and their health (if they cannot afford their regular doses under the new system, their health could deteriorate). The Supreme Court has previously ruled that patients who have doctor's approval must have reasonable access to a legal supply of marijuana.
Still, Health Canada makes it clear that it does not endorse medical marijuana, and doctors have been reluctant to prescribe it, saying there have yet to see conclusive studies that show its benefits outweigh its potential harm. A Canadian Medical Association survey from 2012 found that 35 per cent of doctors who have been asked to prescribe the plant said they have never done so and that 25 per cent said they seldom did so.
Many medical marijuana patients, however, swear that it is helping, and they argue that growing it themselves is the only way to ensure reasonable access to a drug that is not covered by disability insurance, provincial health plans or conventional insurance providers.
Conroy said his phone has been ringing off the hook and his inbox is overwhelmed with email from patients who are concerned about how they are going to function when the MMAP is repealed. Many, like Davidson, fear they will have to go back to heavy narcotics.
If the injunction is granted, patients hope to be able to keep growing past April 1, until a judgment is handed down.
Story continues below slideshow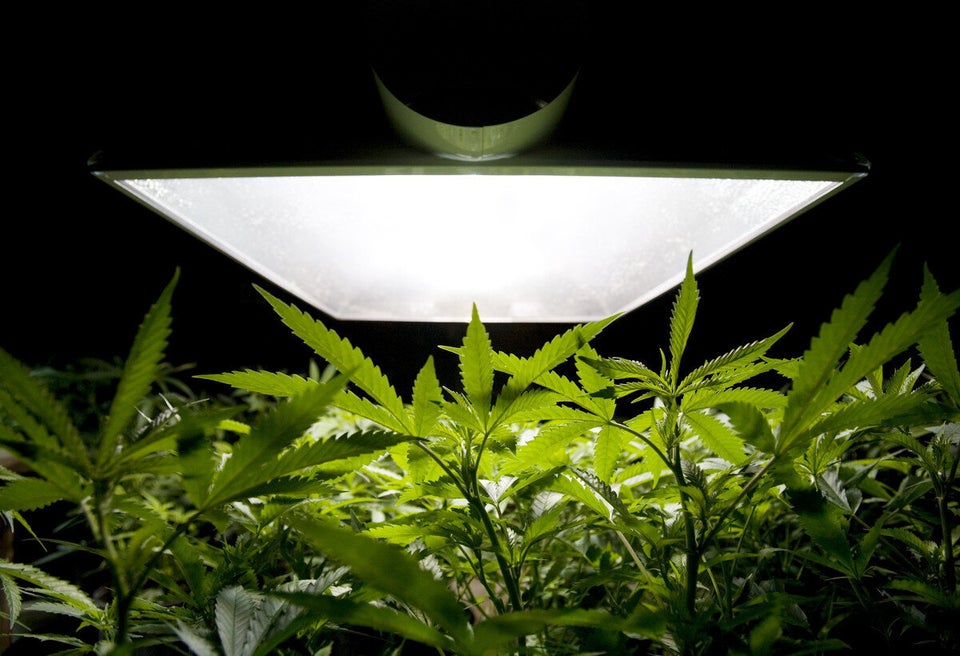 Weed Price By Province & Select U.S. States
Davidson has invested $40,000 and countless hours of research into growing an optimal plant. That required finding the best equipment available, including industrial scale dehumidifiers and a ventilation system with an automatic shutoff and even sending his cannabis for testing of mould and THC, the active ingredient in marijuana.
"That was my life savings tied up in my medicine, and it's given me an awesome quality of life," he said.
"It was just worth putting in all that money just to make sure everything is of awesome quality."
If he cannot grow anymore, that $40,000 investment will have been wasted.
"What am I supposed to do with all this stuff? You can't sell it. you can't go to Craigslist. No one wants to buy it. Any of the new licensed providers, they're getting deals from the wholesaler, and they don't want your used garbage."
Davidson is a pot connoisseur who believes his product is far superior to what the licensed producers will be able to grow en masse.
"The big industry will be like Molson Canadian beer, whereas we're small microbreweries who want the best quality. Our stuff is worth 10 times as much."
Davidson, who volunteers to help other patients set up their growing operations correctly, has expensive equipment and accumulated knowledge, but he has never looked into what it takes to be a licensed producer because there are too many barriers.
"It's a multimillion-dollar thing. That's why these big groups are getting into it – you get three or four guys with a million each."
It isn't just the alternative medicine that Davidson will miss if he is forced to destroy his small grow-op, it's all the other therapeutic benefits, like the relaxation he gets from his greenhouse, not to mention the quality of life he has come to appreciate.
"I've been able to enjoy my friends and do things and spend time with my children again and get to know them because I really didn't."
Davidson's 50 gram per day prescription replaced his old daily routine that included a lot of morphine that left him feeling like "a legalized junkie," as he puts it. Davidson had prescriptions for 50 milligrams of 24 hour time release morphine, 5 miligrams of liquid morphine, 5 milligrams of fast-acting sublingual morphine and 10 milligram needles to use as needed. It was up to him to decide how much and how often to use.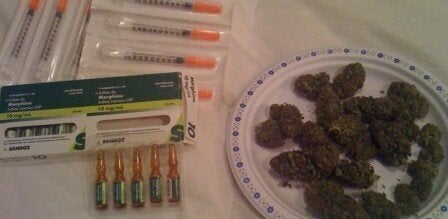 Davidson worries that the pain, lack of muscle control, spasticity, uncontrollable shaking and heartache will return – along with the morphine side effects he dreads. And worse, he is afraid the amount of sclerosis on his brain and spine, which had been decreasing, will begin to multiply expand again.
"There's so many things that cannabis is helping me with, and I'm going to have to go back on all this crap because I can't live without something to control these issues."
A specialist and Davidson have drafted a plan in case the injunction is not granted. The plan, however, involves going back on the morphine and other narcotics from which he spent four years weaning himself.
"I lost 15 years of life, basically, on all those bad drugs."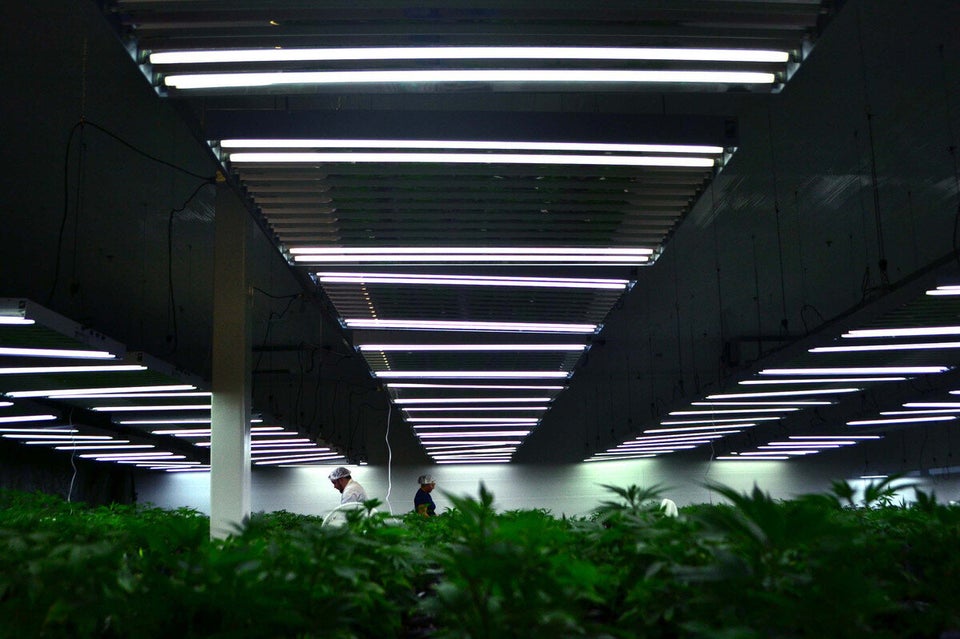 Tweed Inc. - Legal Marijuana Grow-Op