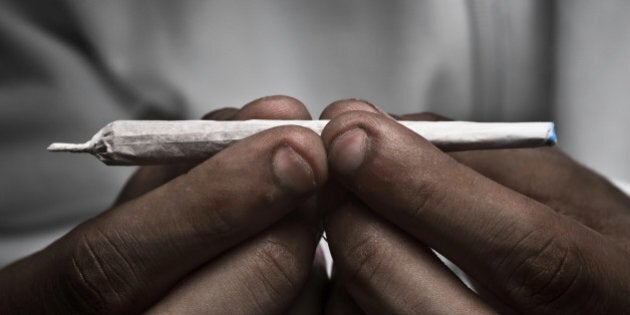 Health Canada has issued a recall of medical marijuana for the second time in just over a month, this time because it contained an unacceptable level of bacteria.
The government agency that oversees the distribution of pot to medical patients issued a recall of product from Peace Naturals Project Inc., a marijuana grow operation in Clearview Township, Ont., north of Toronto. Health Canada said the company voluntarily recalled the product due to "positive bacterial testing outside of acceptable limits."
The company has contacted 55 customers who have product from the batch and is advising them to stop using the product immediately. Customers can either return it to the company or destroy it by adding water to it and mixing it with cat litter — Health Canada's recommended way to get rid of pot. However, neither the company nor Health Canada have received reports of "adverse events" or effects associated with use of the product.
"Scale cannabis at the commercial level is way more difficult to produce than most people think," said Peace Naturals CEO Marc Gobuty.
A British Columbia judge sided with a patient group who argued the new Health Canada regulations are unconstitutional because forcing patients to buy from licensed producers is unaffordable for some. They will be able to continue to grow their own until a trial can be held and a final verdict is reached.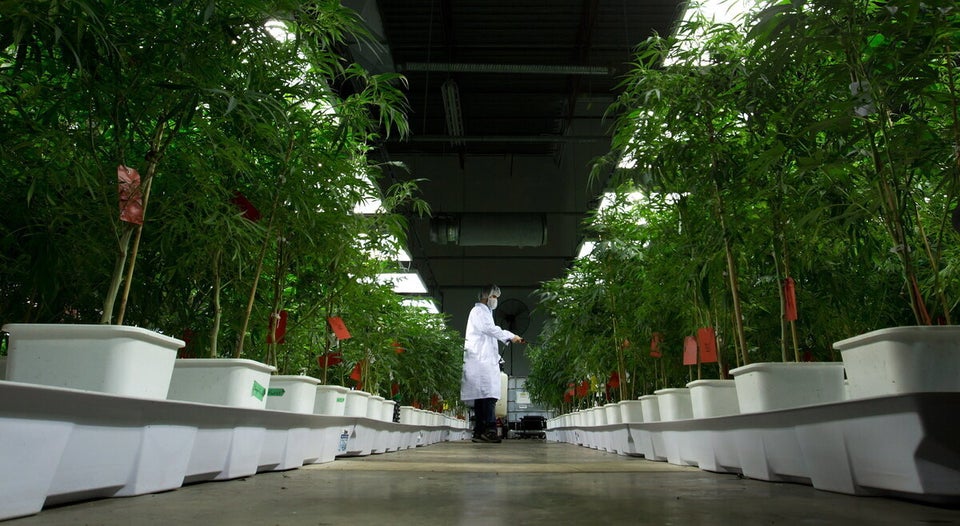 Medical Marijuana In Canada: Commercial Producer MediJean
The Peace Naturals recall comes after an intense random audit showed some imported product that was close to its best before date had a higher level of bacteria than the internal parameters the company had set.
"It wasn't a function of danger, there was no unhealthy or dangerous bacteria," said Gobuty.
The dried marijuana had been sitting in the vault for several weeks and became damper than the agreed upon level while sitting in the vault over the past eight weeks, he said. And while the company had some qualms with the way Health Canada determined the levels were too high, it acted swiftly to remove the product and is a stronger company now because of it, he added.
Gobuty said the incident shows the need for further education and communication to help create a better dialogue between licensed producers and the regulator about consistency for quality expectations and challenges.
"There are so many things we need to figure out, but now that we know and we've been through it," he said.
"If we all have a common standard, then there's no room for interpretation."
The licensed producers are subject to regular inspections and must meet strict security and quality control practices.
They are required to conduct third-party testing, sending the cannabis to a lab to be tested for bacteria, fungus, mould, chemical residue or pesticides. If a strain has unacceptable levels of fungus or bacteria, producers can use gamma radiation to get rid of it, then send it back for retesting. If the product still falls short, they can try again to fix it or destroy it.
The guidelines say there can be no fungus or bacteria in the plants. Contamination can happen easily, so Peace Natural employees wear lab coats, shoe covering, hair nets and gloves and also wear jumpsuits they take off and dispose of when moving from room to room.
Peace Naturals has their own testing equipment as well, but still sends everything to an independent lab for verification. Gobuty doesn't believe the company will lose much money from the recall because most of the product has been consumed.
It was one of the first marijuana producers to be licensed under Health Canada's new system and is one of only 13 approved suppliers.
Hundreds more applicants are waiting on approval from Health Canada to enter what is projected to be a $1.3 billion industry.
Last month, Greenleaf Medicinals recalled the only strain of marijuana it was selling and was promptly delisted from Health Canada's roster of licensed producers. The company's website and customer service lines have been disabled, leaving some 80 customers in the lurch.
The company said Monday it is in the process of changing its name to Broken Coast Cannabis and expect to have its own product available within four to six months.
"We experienced a bit of a perfect storm of problems all at the same time — a facility inspection identified a number of deficiencies which needed to be addressed, our first batch of cannabis was recalled, and a copyright infringement lawsuit regarding the name of our company forced us to take our website offline and cease use of our former name," a spokeswoman said Monday.
The batch of purple kush was recalled over a lack of proper production records from the beginning of the plants' lifecycle.
"Without these early records, it was determined by the regulatory agency that we could not properly ensure that the product was grown under properly sanitary conditions, or that no pesticides had been used," she said.
Health Canada said Peace Naturals has not been suspended from the roster of licensed producers, as Greenleaf was because the issues surrounding the recalls were different.
Peace Naturals voluntarily agreed to remove the product and contact clients and still has other strains available for purchase, while the government agency said Greenleaf was suspended "until they have corrected all the non-compliances to the satisfaction of Health Canada in relation to quality control, good production practices and oversight."
UPDATE: This story has been updated to include comment from Health Canada, Peace Naturals and Greenleaf.
Popular in the Community