 The worst part about cold and flu season? That midnight run to the pharmacy that's made even worse with the onset of decision paralysis. So many products...how does one choose? Start with this list of 24 Things You Should Have in Your Medicine Cabinet. Stock up and be prepared. Trust us.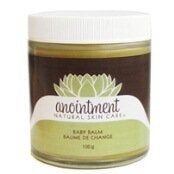 Your list of baby needs runs from A to Z, but you can lose the last one ('Z' as in zinc-based balms) with this award-winning natural formula that helps dry, irritated skin. (And keeps your cuticles smooth too!) ($10-$18)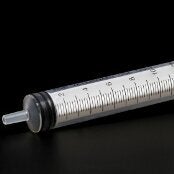 Midnight wake up. Check. Unhappy child. Check. Late night pharmacy run. Check. Bought package without syringe. %$#%! Best to have a back-up plan. Ask for extra syringes and/or small sip cups with measured amounts the next time you are at the pharmacy to keep a few on hand. (Prices may vary)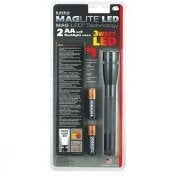 Seeing is believing, but that can be hard if the space you are looking into is owned and operated by an unwilling infant or toddler. Shine some light on the problem (ear, nose, throat) -- literally -- with a small flashlight. ($20.79)
Good to Know: Remember to check labels regularly for expiry dates (ditch the products if they have expired) and be sure to keep these items in a cool dry place for safe keeping.
This post originally appeared on SavvyMom.ca. Follow Minnow and SavvyMom on Facebook for more savvy tips and solutions.