Thousands of Medicine Hat residents have left their homes as water levels rise on the powerful South Saskatchewan River.
The river, which was not expected to crest until early Monday morning, was lapping over its banks Sunday in low-lying areas and people were busy laying down thousands of sandbags.
"The river looks angry… it's raging, there's lots of debris coming down," Medicine Hat News reporter Alex McCuaig told CTV News. "I've never seen anything like it."
A spokesman for the city said a local park and several senior's recreational centres had been cleared out in anticipation of flooding and parts of the city near the river had been closed. Police were patrolling those areas.
Thousands of people were being advised to head for higher ground.
Mayor Norm Boucher said some residents were refusing to obey the evacuation order and he warned that officials could not guarantee their safety.
"We're going to go around again to make sure that they're out of there, because the water will be even higher than this and it may be very difficult to reach anybody," said Boucher, adding that ten people were so far refusing to leave.
"They're saying it's their house, and you can't really force them."
Story continues after slideshow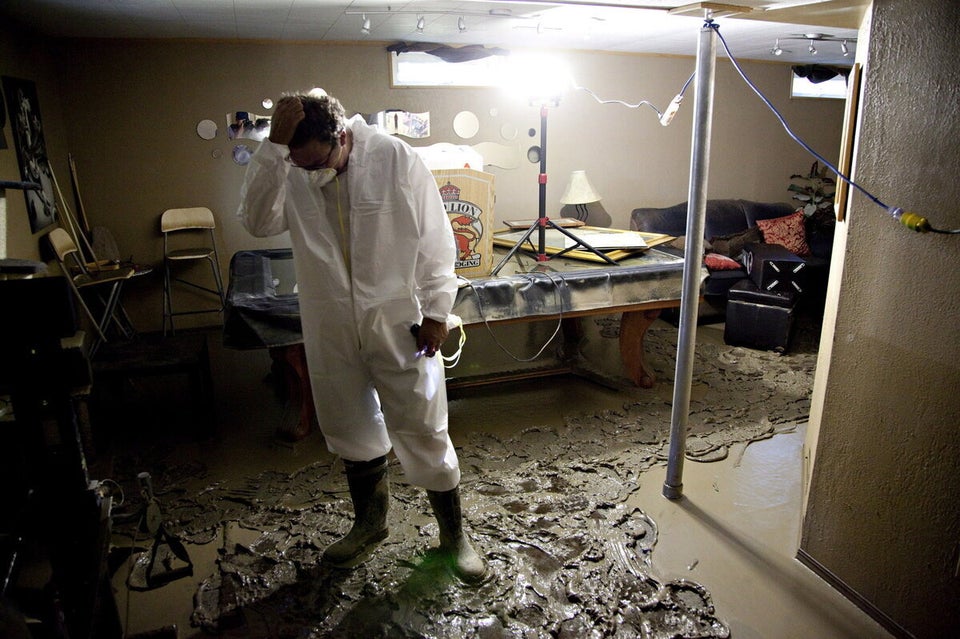 Gas was turned off in homes and businesses in the evacuation area and residents were told to stay away from the evacuated areas for their own safety.
Alberta's Premier urged the community to stay strong.
"This is going to be a very challenging time for Medicine Hat,'' Alison Redford said on a visit there Saturday evening.
"There's going to be a lot of uncertainty and people are going to be afraid. I want people to know we have the opportunity to get through this.''
With files from The Canadian Press