Promising to end homelessness is nothing new.
A small city in Alberta, meanwhile, looks to be much closer.
The City of Medicine Hat, population 61,000, made a goal to put a stop to homelessness by March 2015, as part of a five-year plan.
It's not quite there, but Mayor Ted Clugston told The Calgary Herald that the goal could be met by the end of the year.
Its path to that goal is a "Housing First" strategy that commits the Medicine Hat Community Housing Society (MHCHS) to finding someone a place to live within 10 days of learning they're homeless.
The fiscally-conservative Clugston converted to the plan after resisting it for years. The MHCHS spent six years trying to convince him, and now he feels the plan makes financial sense, CBC News reported.
"If you can get somebody off the street, it saves the emergency room visits, it saves the police, it saves the justice system — and so when you add up all those extra costs ... you can buy a lot of housing for that amount of money," Clugston told the network.
Alberta's Ministry of Human Services says that supports for chronically homeless people can cost over $100,000 per year, taking into account justice, health and emergency services. Housing First costs less than $35,000 a year, it says.
The strategy, whose official period in Medicine Hat was from April 2009 to March 2015, saw 885 homeless people find a place to live in the city.
Clugston told the Herald that the number of people housed is "almost 1,000 out of 61,000."
"That'd be the equivalent of Calgary housing 20,000 people," he said.
Also involved in the fight are the Calgary Homeless Foundation, the City of Lethbridge, Homeward Trust Edmonton, the City of Grande Prairie, the City of Red Deer, and the Regional Municipality of Wood Buffalo (which includes Fort McMurray).
A 2014 point-in-time homeless count found that 6,663 people are experiencing homelessness in all seven cities, a 16 per cent drop since 2008.
Here's an infographic showing the results of the 2014 homeless count.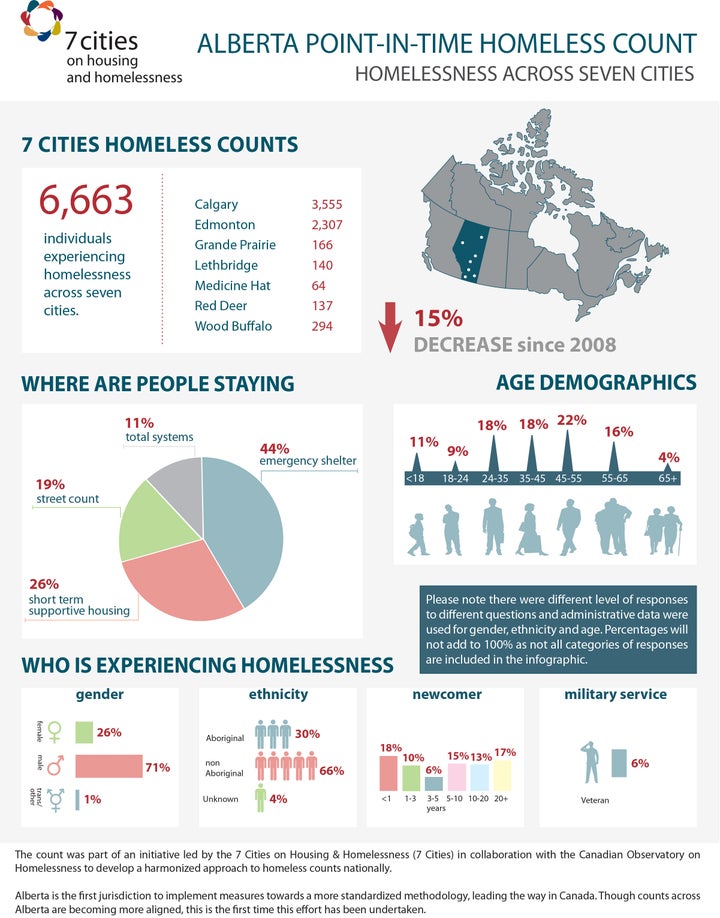 By giving homeless people access to no-strings-attached housing, the state now boasts fewer than 300 homeless people and says, like Medicine Hat, homelessness will likely be eliminated by the end of 2015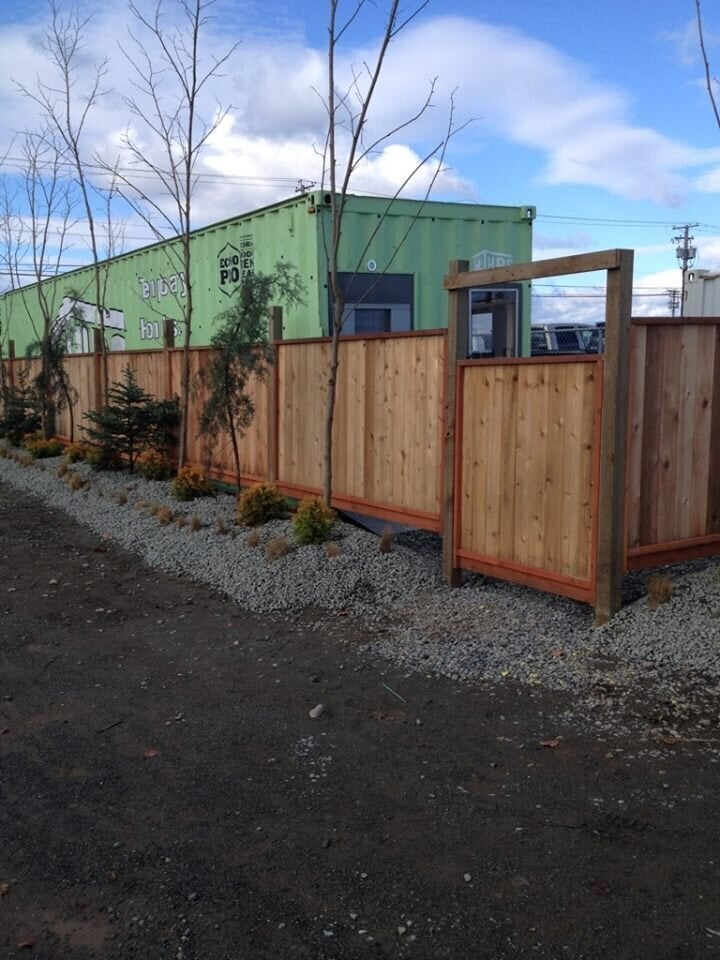 Innovative Housing Solutions Around Vancouver
Popular in the Community