When it comes to seafood, fish can be a tricky topic to tackle.
Plenty of questions on finding the right fish or the freshest fish can pop up and that's all before you even step foot in the kitchen.
But sometimes the most daunting task can be handled with a simple approach. And if we're talking simple, we might as well be talking about meen varuval.
For YouTube food personality Vijaya Selvaraju, meen varuval literally translates to "fish fry."
But what this recipes lacks in complexity, it makes up in plenty of pungent flavour.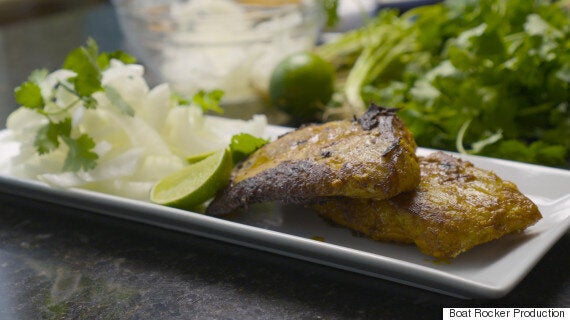 4 grouper steaks (approx. 1 inch thick)
1 tbsp ground red chili powder
1/2 cup neutral cooking oil
1. Combine coriander powder, red chili powder, turmeric, salt, and juice of two limes to make a paste.
2. Rub paste over grouper steaks, ensuring all sides are coated. Allow to marinate for 15 minutes.
3. Fill a large frying pan with 1/2 an inch of a neutral oil like canola or vegetable. Heat to 350 degrees.
4. Fry fish for 3 minutes on each side or until golden and crisp.
5. Serve with thinly sliced sweet onions, a squirt of lime, and a pinch of salt.
Watch Vijaya explain how to pick the right fish the full episode video below:
"Say It. Make It. Eat It." is an AOL Canada Originals series that celebrates the multitude of cuisines from around the world that are loved by Canadians from coast to coast. Renowned chefs from the country's top restaurants and online food celebs show you step-by-step how properly say, make and enjoy some of their favourite dishes — and they'll fill you in on why these dishes are close to their hearts. Get ready to cook and dine like a pro, Canada.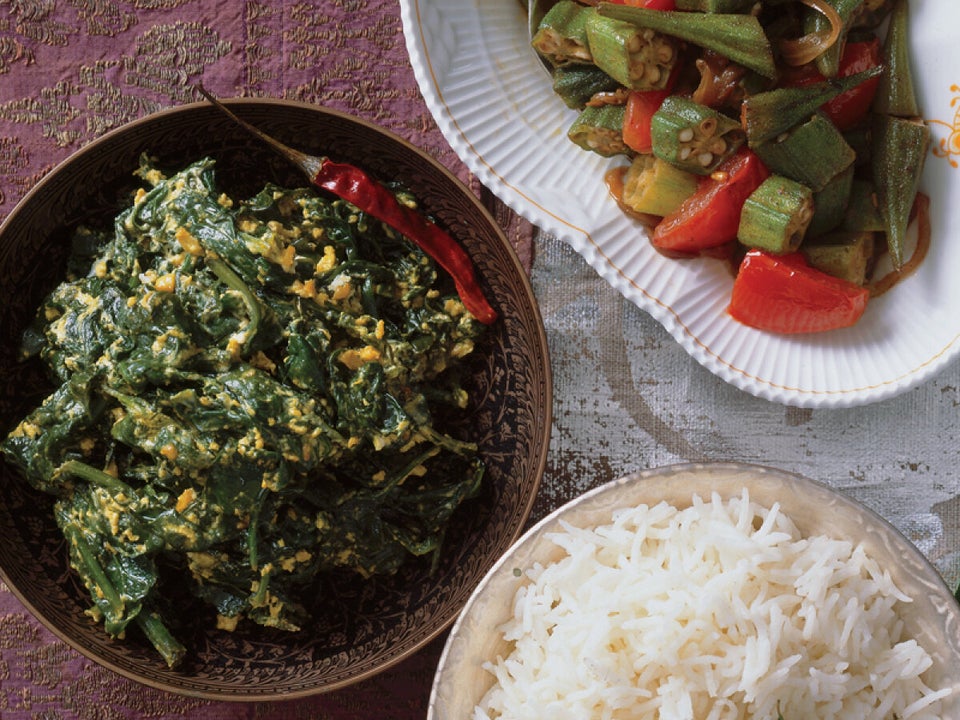 Indian Foods
Popular in the Community