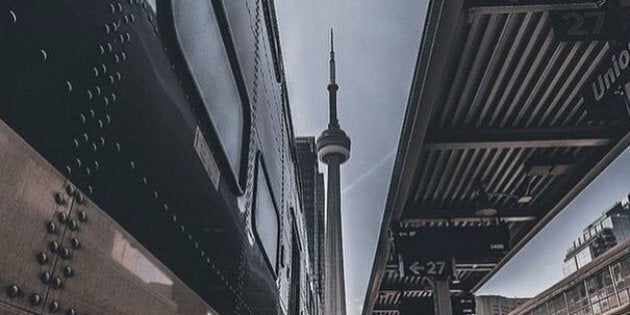 This week's photographer Bora.vs.Bora. takes photos of Toronto from unexpected angles. Here he is in his own words.
Hello, my name is Bora. I have been working in the creative field for over 15 years with some of the biggest brands in sports, media and entertainment. Personally, I've always been passionate about photography but only recently started publishing my work publicly on Instagram.
I'm inspired by many things that surround me both virtually and physically. Inspiration can stem from something as simple as a glimmer of light coming through the cracks of window curtains, a beautifully colour-graded movie, or architectural decisions surrounding the cities that I visit.
Don't be afraid to get down and dirty. Take that camera and have fun with it, always look for the most interesting angle that best captures the story you are trying to convey through the photograph. Most of the photos on my feed demonstrate the above, here is one that truly captures the spirit of looking for that unique angle.
I typically focus on cityscapes, architecture and still life but I enjoy taking candid portraits of people. This is a shot of a street performer that I captured on Yonge St. and was lucky enough to get an impromptu pose from him. To get this angle, I literally had to lie down on my back in the middle of a crowded square. I definitely got a few strange looks from the people that were walking by and almost got stepped on by a few.
This is one of my favourite composites that was largely inspired by Cary Fukunaga's (True Detective) work. Daria, who was kind enough to model for me, was such a trooper because we must have taken over a 100 shots just to get it right and it was really cold outside.
Instagram is packed with talented artists and photographers. Here are a few people who constantly bring something fresh to the table, they are definitely an inspiration:
@msalisbu - Michael Salisbury is a creative director from Chicago, I love the tones and the general temperature of his work
@scottborrero - Scott Borrero's work has such an ephemeral feel that's packed with emotion
@1st (Photo pictured below) - is another New York based photographer that does a great job with cityscapes. His colour-grading is exceptional.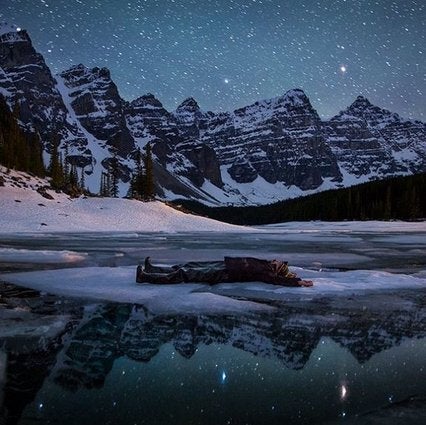 Canadagram Project