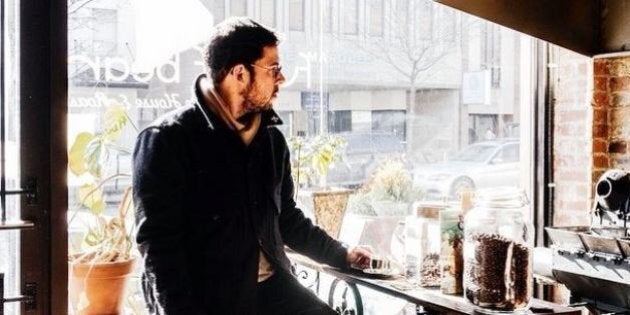 Canada's Instagrammers do a great job capturing this country's natural beauty and diversity. Each week we feature one of the country's best Instagrammers.
This week meet Inayali, a Montreal photographer who loves cafes.
Here he is in his own words:
I'm a Montreal-based photographer focusing on architecture, food and interiors. Oh, and I hang out at coffee shops quite often.
Light and colours. I know, it's a little vague but anything can be beautiful under the right light. — and colour brings me immediate joy.
If I had to choose one tip, that'd be not to be afraid to take photos! Sometimes people hold themselves back because they're not sure what people will say or whether they'll throw a glance at them. If you think that something is beautiful or worth taking a photo, go ahead and take it! If you see somebody intrigues you or the scene is unique, take a photo. Once you're comfortable, you'll enjoy photography more.
There are many photos that I take but not share on Instagram. Because I like to keep the aesthetics of my feed consistent. I took this photo in a small public market in Montreal while I was wandering around with a friend. Afternoon light coming through high windows, mirror and colours! I think it's a pretty great combination. :)
I always try to hit the coffee shops when I go to a new city. I think it gives an idea about the locals, daily life, and how they approach art and design. This is from Fika in Toronto's Kensington Market. I think all coffee shops and even restaurants should host these kind of art pieces!
It changes from time to time, but right now, Nicole Franzen (@nicole_franzen) and Melody Hansen (@themelodyh) give me inspiration! Nicole for the honesty and simplicity in her photos, and Melody for the use of colours.