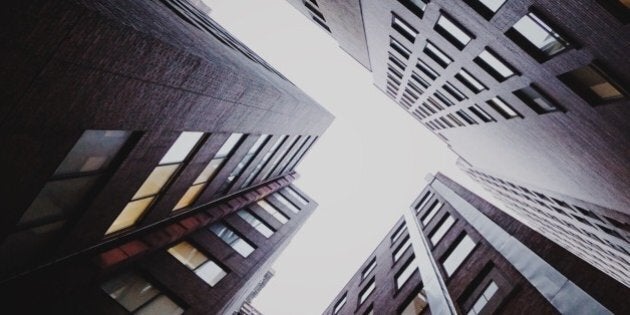 Canada's Instagrammers do a great job capturing this country's natural beauty and diversity. Each week on Canadagram we feature one of the country's best Instagrammers.
This week, we're introducing you to Jamaal Merrick 'aka' @Jamaalism, a Toronto photographer who loves capturing the streets of Toronto and the TTC.
My name is Jamaal, which means "beautiful" in Arabic. I got my first camera phone about 10 years ago and have been taking photos of beautiful moments since. It was just last year when I decided to buy a small 'mirrorless' camera that I could take around and take my craft more seriously.
A: I love variety and so I find myself capturing a little nature on the weekends and streetscapes, architecture and the TTC during my weekday commutes. Trains have always inspired me too (apparently some of my first words were subway stations). At one point, I realized I had so many shots of the TTC that I decided to create a second page @TTCzone. Eventually that page evolved to feature other people's great shots alongside my own. In the six months since that page was created, there have been over 2,700 photos posted to the #ttczone community.
A: Be curious. Look up, look down and look around you. I remember exploring this alley downtown and finding this point where I was surrounded by buildings. I wondered why these buildings even had windows on this side and whether the occupants even bothered to look out of them. And then I looked directly up and saw this, as if I were in an inverted building.
A: A few weeks back I was taking some shots down at one of my favourite spots on Lakeshore when this guy came through the middle track with this very energetic dog (turned out to be a rottweiler). I don't have a lot of experience shooting dogs but I knew there was something there, so I tried for the life of me to do this scene justice. Between the low light cast by the setting sun, the rottweiler running toward me, and trying to get the focus and lighting right with a manual lens, I ended up with a few shots of these ghastly black shapes at various angles. This silhouette is the best of the bunch that seems to work in its own way, but definitely not in the way I originally intended.
A: My shot of this westbound train to Kipling is one of my favourites. I recall the night vividly because I had drove out from Markham to Airport Road to buy a discontinued camera lens from someone and then back to south Scarborough to drop my cousin off. I remember driving north on Warden, seeing this scene play out as I drove over the bridge, and spontaneously deciding to pull over into the next parking lot to get out and capture it with the lens I had just purchased.
A: I love Instagrammers that make the ordinary extraordinary. I've been taking pics with various smartphones for years, but it wasn't until I came across @jayscale's and @shaqvel's accounts last fall that I decided to drop the "private" Instagram profile take my passion more seriously. @shaqvel has a knack for capturing the TTC with a fresh perspective while @jayscale paints Toronto with these amazing tones. Shortly after, I discovered @mr_jobeezy, who introduced me to the idea of using toys and other props. He tells some interesting stories with his and has inspired me to carry a few props of my own. Finally, I love what the @_artclub is doing with the textures and colours they shoot and post.