As trade negotiations between the United States and Canada kick off, much attention north of the border is being paid to Foreign Affairs Minister Chrystia Freeland, recently dubbed "Minister of Everything" by the Globe and Mail. As it should — Freeland, who enjoys the confidence of Prime Minister Justin Trudeau and has a well-earned reputation for frankness — is a potentially pivotal figure.
But no less important to Canada's NAFTA interests is another figure, U.S. Trade Representative Robert (Bob) Lighthizer.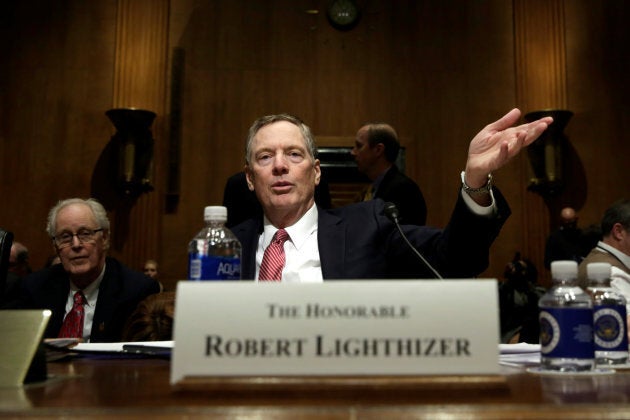 I worked with Lighthizer for almost four years. I was Bob Dole's press secretary; he was staff director for the Senate Finance Committee, which Dole eventually came to chair.
How closely did we work together? He and his staff provided much of the grist for our media relations mill. At one point we were closer still, sharing a room at Detroit's St. Regis Hotel and credentials as members of the Platform Committee at the 1980 Republican National Convention. This latter situation resulted from the fact that, unlike Ronald Reagan, Bob Dole's organization had very little in terms of monetary resources. Bob discovered something my spouse had known for years — that I snore.
Following his stint with Senator Dole, Bob served as Assistant Trade Representative during the Reagan Administration and, ultimately, returned to the private sector with a D.C. law firm. Among other international clients, he represented Brazil in negotiations with the U.S. over ethanol importation.
In short, he knows what it is like to sit on either side of the table.
But what, you may ask, is Bob Lighthizer like?
In short, he is no Donald Trump. He shares many of his views on trade... but none of his bluster.
In a word, professional. Other words that come to mind include whip-smart; steady; and tough-minded (but not bull-headed).
When I was Bob Dole's press secretary I was under a great deal of pressure to make news, preferably national news. When we were writing press releases or speeches, this sometimes called for a bit of rhetorical overreach, occasionally bordering on hysteria, and, dare I say, even the ever-so-slight bending of the truth.
Bob Lighthizer, to his credit, was a voice of reason, often arguing for a more subdued tone (and a closer adherence to the facts).
Lighthizer, a native of Ohio and a product of Jesuit Georgetown University, brings a Midwest sensibility and certain rigour of thought to anything he does.
In short, he is no Donald Trump. While he does share many of Trump's views on trade — he has been very critical of China, for example — he shares none of his bluster. As he himself has said, he is not "theatrical." He even has a sense of humour and can abide a light-hearted remark directed his way.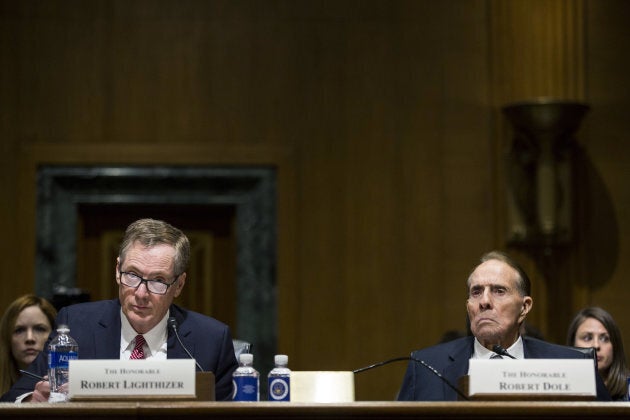 One thing the Canadian side will need to keep in mind, however, is that Bob Lighthizer knows the agriculture sector. Bob Dole represented Kansas, a farming state, and Dole was a power on the Senate Agriculture Committee. You could not work for Dole without becoming conversant in all things agriculture. Canadian dairy interests should take note.
If left to his own devices, my bet is that Lighthizer will seek reasonable compromise. Again, looking back to his Bob Dole years, we were often able to form alliances with Democrats like Bill Bradley, Ted Kennedy and George McGovern on issues of mutual interest, from food stamps to an overhaul of social security.
The real question, then, is this: Will Bob Lighthizer be allowed to be Bob Lighthizer? Or will he be trumped by tweets? We should hope that the president will do something he has thus far been unable to do — leave the negotiations in the hands of professionals. The stakes — for both Canada and the United States — are too high to do otherwise.
Robert Waite served as press secretary to Senator Bob Dole and was a Vice-president at EXIM Bank during the Reagan administration. He currently teaches graduate courses at Seneca College in Toronto and heads up Waite + Co., a communications consulting firm.
Follow HuffPost Canada Blogs on Facebook
Popular in the Community