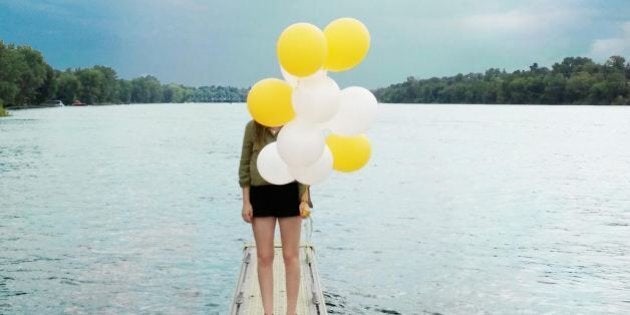 Canada's Instagrammers do a great job capturing this country's natural beauty and diversity. Each week we feature one of the country's best Instagrammers.
This week we're featuring the work of Montreal designer Anne McIsaac, better known as Yellowillow.
A: Hello there! My name is Anne McIsaac. I live in Montreal. I'm a Creative Director and Graphic designer. I'm known to have an affection for yellow.
A: I have always been keenly interested in photography and have worked closely with photographers. Instagram made me want to shoot for myself. I'd say all subjects interest me but travel and landscapes are my favorites. I also like to share little stories that are born in my cartoon mind. So I love communicating ideas and combining images and captions. Furthermore I found that the exchange between insta-friends can be very rich and rewarding. Oh, and I'm never happier than when my images make people smile.
Determine what you're passionate about and keep your eyes peeled for catching scenes or moments that illustrate that well. The more you do that, the more you'll get better at it. Treat your outings as assignments and make mental notes. I'm obsessed with yellow, roads and fog so I ran out to shoot when I saw this fog. I knew exactly where to go.
A: I did a series that found me schlepping a little yellow rocking chair everywhere for a while (made my biceps prettier). Although I found this super fun, the series wasn't as successful as I'd thought so I didn't post them all. This one is very busy and full of textures, which I adore, but I find the Instagram community tends to prefer minimalist shots so I never posted it.
A: This photo is only a little over a month old but It reminds me of my first winter trip to Gaspésie. I realized there that I really love winter. We drove around in search of these pretty and simple little country houses. I decided to edit them extensively to make them look like a cross between illustration and photo. That's something I want to keep doing.
A: I'm going to keep this Canadian. They're all super-likeable and talented artists too. — @Yellowillow
@gummyting : she is so witty and her urban pics are like cartoons.
@inayali : he makes everything so pretty.
@ceeesk : natural light and simple goodness.
@missyjena : so sweet and consistent, you can take a nap in her feed.
@ahbeel : master of fog and excellent story teller.
@punkodelish and @photojbartlett inspired me to take and edit this photo.