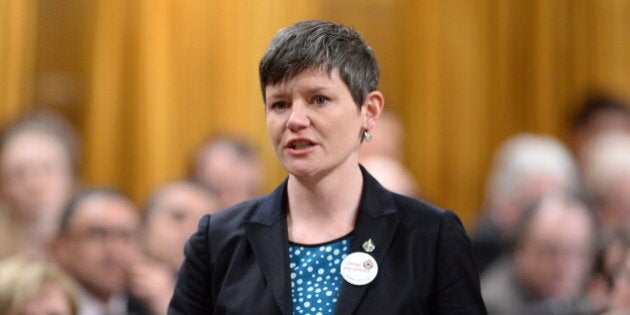 Former Halifax MP Megan Leslie has announced that she won't run for the leadership of the NDP.
The party's ex-deputy leader confirmed she wasn't vying for the job in an interview on CBC's The House podcast on Wednesday. (Start at the one-minute mark.)
"I'm tired. My energy is gone. I don't have the passion in me right now for politics ... I want to be away from it and gather my strength and my energy."
She added she hasn't ruled out politics altogether, but said the two-year time frame for leadership was too rushed.
"The NDP deserves a leader that has that passion — that wants it — and I don't want it."
Over half of NDP party members voted to replace current leader Tom Mulcair over the weekend. However, the leader said Wednesday that he fully intends to stay put until the party chooses his successor.