Pippa Middleton's wedding is certainly shaping up to be the wedding of the summer.
According to the magazine, Markle has requested time off from her filming schedule for "Suits" in May between the 15th and the 22nd, which would give her just enough time to make it to Middleton's May 20 wedding in Berkshire and back. Another source tells People magazine that while Markle is prohibited from attending the ceremony, which is only for married or engaged couples, she will attend an evening reception with the prince.
Still, Kensington Palace has yet to comment on whether or not the prince would be taking his girlfriend of nearly a year to the Middleton-Matthews wedding. But just because they won't comment doesn't mean it won't happen. Last month the couple attended Harry's best friend's wedding in Jamaica and the duo is expected to attend tennis-star Serena Williams' wedding later this year.
With wedding bells ringing all around them, could a fall engagement be in the works for these lovebirds? He royal title is already primed and ready to go!
Though sources deny the shutdown has something to do with the prince, the major changes have many fans wondering whether Markle will also make an exit from "Suits."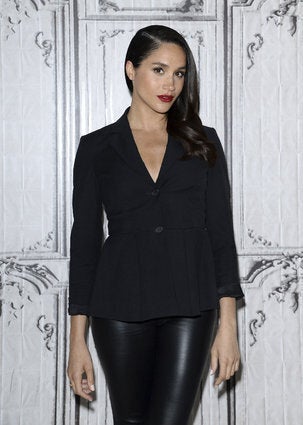 Meghan Markle