In 1893, New Zealand became the first country to allow women to vote. 125 years later, the country is celebrating under a female prime minister and a female governor general — and with the Duke and Duchess of Sussex.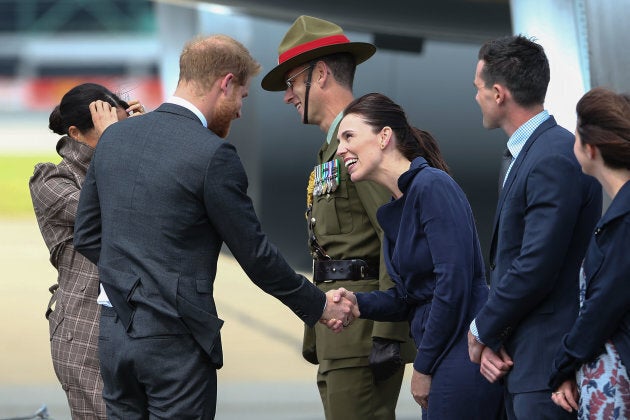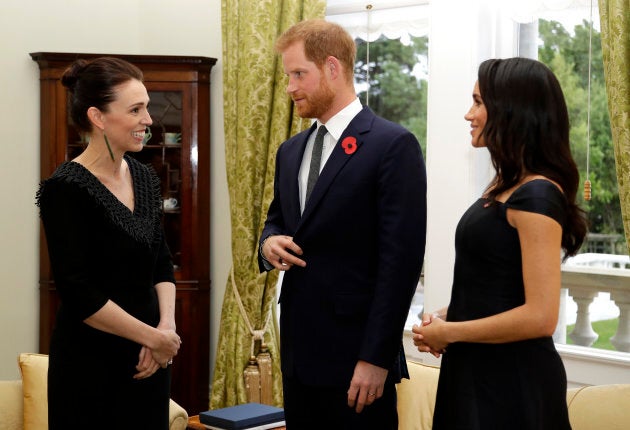 At a government reception that evening, in front of a large portrait of the Queen, Meghan spoke to the crowd about both the real and the symbolic significance of voting rights.
"Women's suffrage is about feminism, but feminism is about fairness," she said. "Suffrage is not simply about the right to vote but also about what that represents."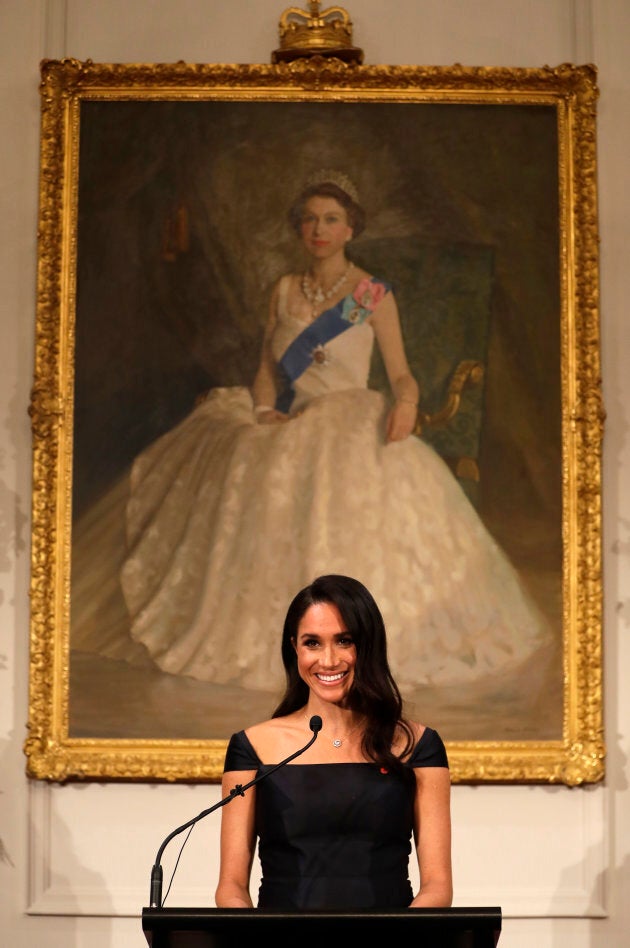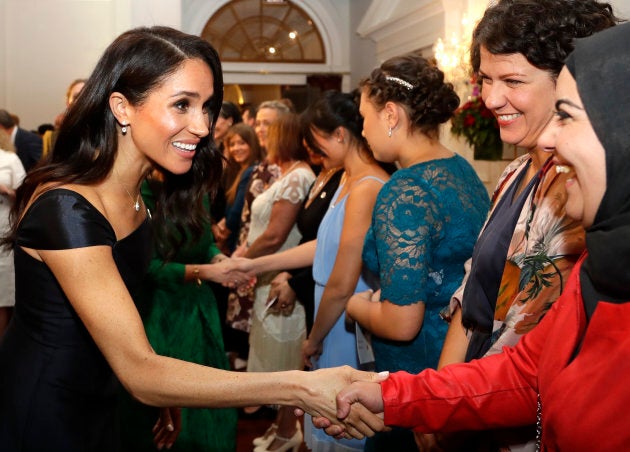 This isn't the first time she's demonstrated her commitment to gender equality. "I am proud to be a woman and a feminist," she said during a 2015 International Women's Day speech, a quote that now lives on her official royal biography page. On a trip to Ireland over the summer, she allegedly expressed her enthusiasm for the results of the country's recent referendum which made abortion legal. And in that same 2015 speech, she shared the story of how struck she was when she saw a sexist ad at age 11.
It upset her to see that an ad for dishwashing soap specifically targeted women, she said, and so she wrote a letter to the manufacturer, Procter & Gamble. She also wrote to Hillary Clinton, Gloria Allred and journalist Linda Ellerbee. She got back letters of encouragement from all three women — and the company ended up changing the ad.
Last year, Inside Edition found a 1993 news segment about incident, which involved an interview with a precocious 11-year-old Meghan.
Before the women's suffrage speech, during their first day in New Zealand, Meghan and Harry met with Māori elders. The royals were received with the traditional "hongi" greeting, which involves touching noses.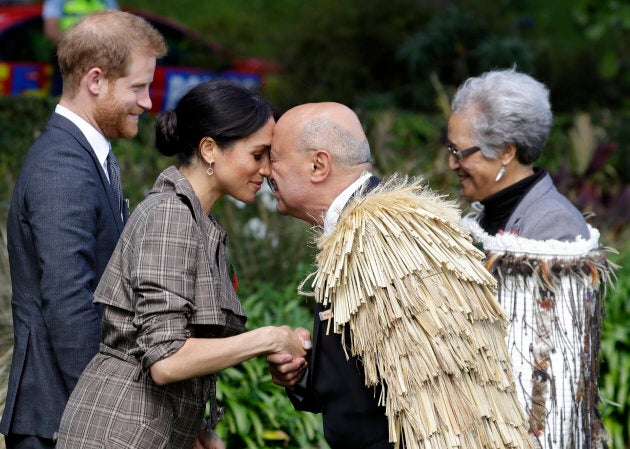 They also lay a wreath at the Tomb of the Unknown Soldier at Pukeahu National War Memorial Park.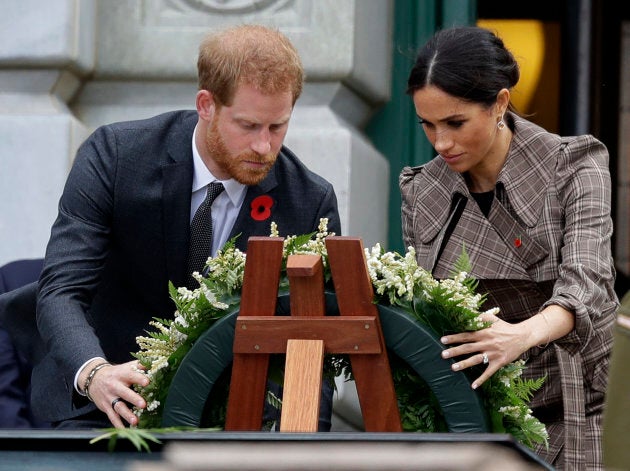 It's been a busy weekend for the couple. Before they left Tonga on Friday, they met with the country's politicians and their family, as well as with local craftsmen. Then they took in a performance by a high school choir, whose anti-mosquito song — which involved heavy buzzing — made them both laugh.
And on Saturday, they watched the last day of Invictus Game events, and then went to the closing ceremony, where they both gave speeches.
On Monday they'll spend more time in Wellington before heading to Abel Tasman National Park on the south island. They'll also travel to Auckland and Rotorua before flying home to London on Thursday.