On our agenda? Markle's chic outfit, which was comprised of distressed Mother Denim Jeans, red Sarah Flint flats, a sold-out Everlane tote, and a crisp white button-down from designer — and, as Hello reports, close friend — Misha Nonoo.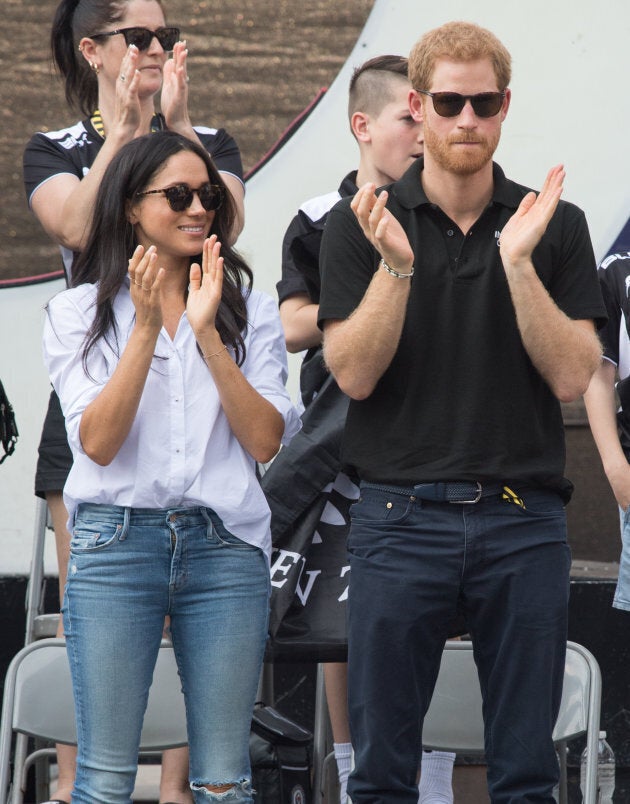 And it was that classic shirt that sent Twitter into a frenzy, all because it could hold a clue to Markle's and Harry's relationship status. (We're probably reaching here, but it's still fun to dream!)
Thanks to Twitter sleuths, it was discovered that the blouse Markle is wearing is called "The Husband" shirt and naturally, it's sold out.
Keep Up With The Royals

Get our weekly email round-up of all things Royal.
Now, we realize that the name of a shirt is not an indication that the couple are engaged, but we can't help but lean into the theory that they are thisclose to making that dream a reality.
After all, the 36-year-old actress recently told Vanity Fair in their Oct. 2017 cover story that the twosome are "in love."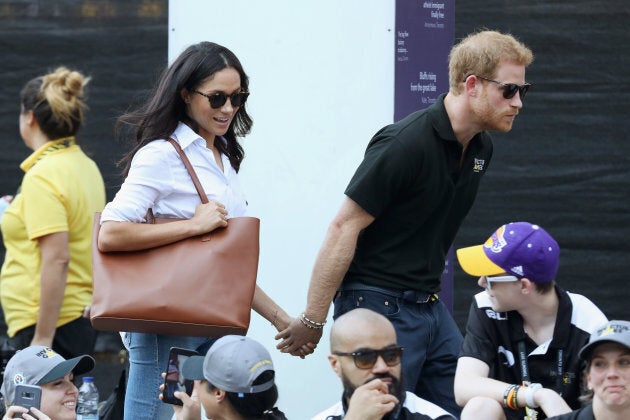 "I can tell you that at the end of the day I think it's really simple," she said. "We're two people who are really happy and in love."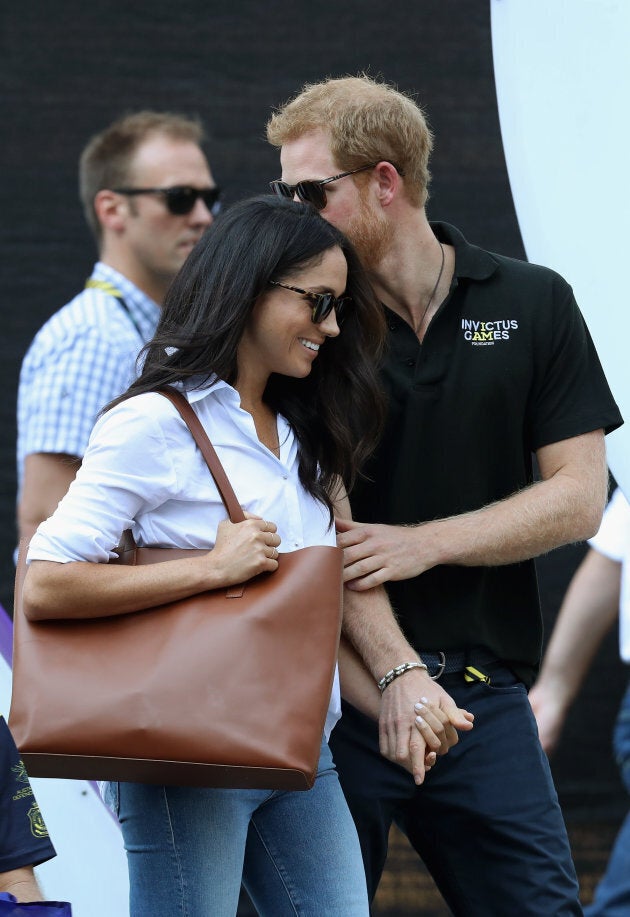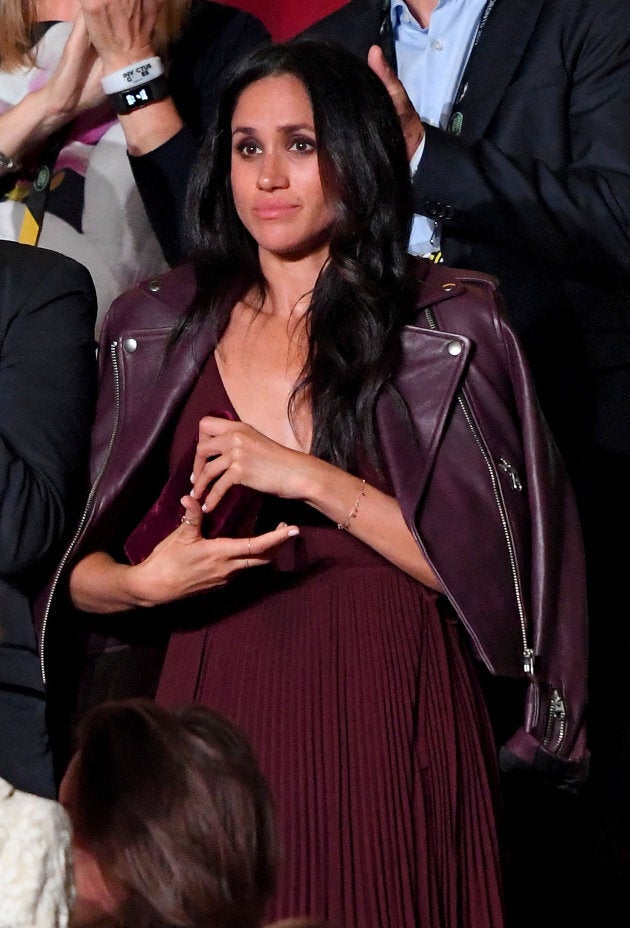 According to Hello, Harry was given a tour of the set and met with some of Markle's castmates and the crew.
"He was super low key, met some crew and was so happy to watch his lady," a source told Hello. "He's incredibly supportive of her work."
"Meghan showed him around set," the source added. "Everyone was so excited."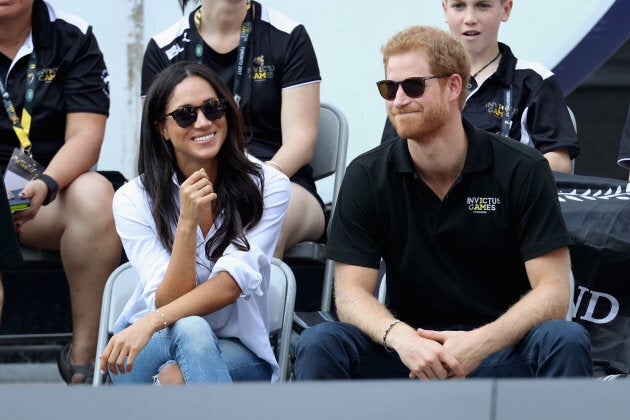 And although she admitted to Vanity Fair that she finds the newfound media attention difficult, she knows she can rely on Harry for support.
"It has its challenges, and it comes in waves — some days it can feel more challenging than others," the Toronto-based actress told the mag. "And right out of the gate it was surprising the way things changed. But I still have this support system all around me, and, of course, my boyfriend's support."
I still have this support system all around me, and, of course, my boyfriend's support.
She also insists that she's still the same person she was before she started dating the fifth-in-line to the throne.
"Nothing about me changed," she said, "I'm still the same person that I am, and I've never defined myself by my relationship."