It was rumoured they'd make their first official appearance together at Saturday's Invictus Games opening ceremonies. And well, they didn't actually appear together.
But fans of couple Prince Harry and Meghan Markle, he a royal and she the Toronto-based star of "Suits," can rest assured that the lovebirds were apparently not far from each other during the ceremonies, which took place at Toronto's Air Canada Centre.
Harry, the founder of the games, was seated in a section with U.S. first lady Melania Trump, Prime Minister Justin Trudeau and wife Sophie Grégoire Trudeau, while girlfriend Markle was seated in a separate section. But not far away enough for royal watchers to not spot her!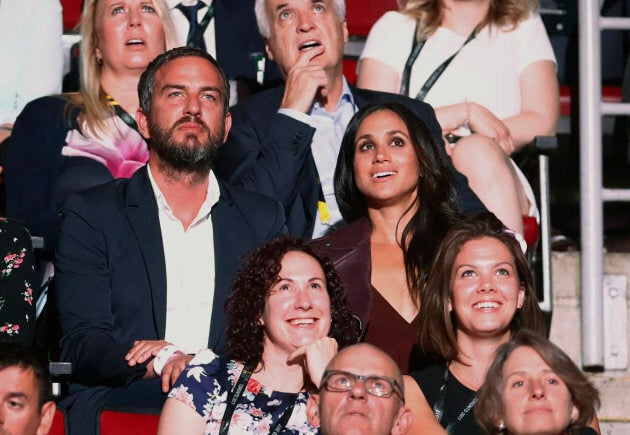 Prince Harry has been no stranger to Toronto in the last year - since they started dating in July 2016, he has been spotted or rumoured to be in the city on several occasions. During a visit with Gov. Gen. David Johnston, Harry called the city his "home away from home," and said it was "always a pleasure to visit."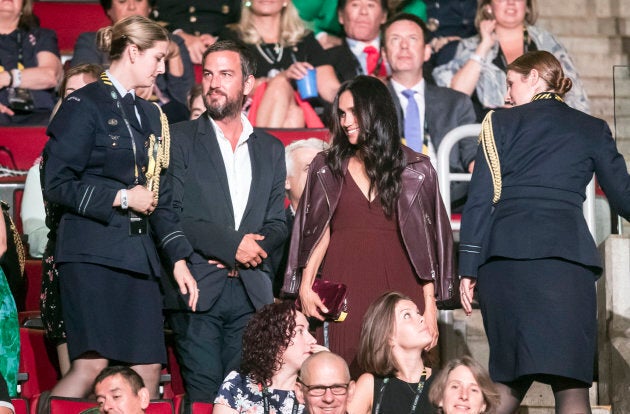 And as we all know, a little distance can't keep true love apart. Especially when it's just a few rows of seats.
Keep Up With The Royals

Get our weekly email round-up of all things Royal.