It's Canada Day and as such, it's the perfect time to remind all royal watchers in this fair Commonwealth country that Meghan and Harry love and miss Canadians, and that baby varsity jackets will never not be adorable.
The Sussexes go on to say that Canada is a "very special place" for them. Harry's visited many times for various reasons, but we all know that Toronto played a big role during their courtship, when Harry was spotted visiting Meghan several times while she lived in the city to film "Suits."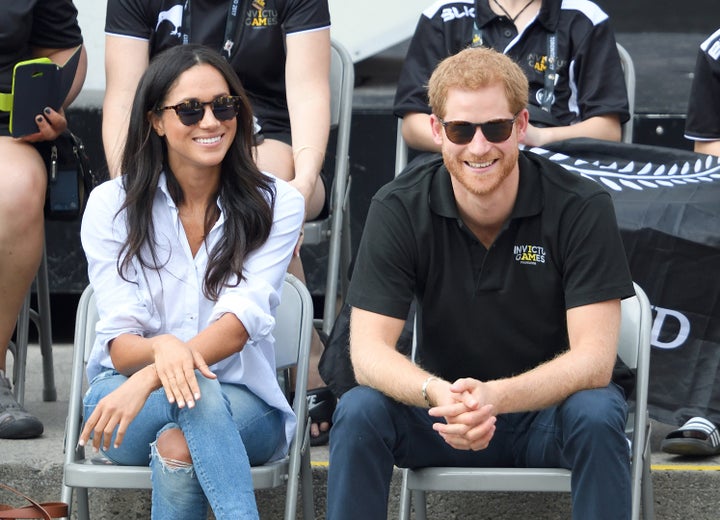 The post shares several photos of the couple during their visit to Canada House in London for Commonwealth Day in March, and of Harry with Prime Minister Justin Trudeau during the Invictus Games.
But, cutest of all, it features a photo of a gift for royal baby Archie, who was born in May, and is now a proud owner of a customized baby Roots varsity jacket that has "AW 2019" (presumably for Archie Windsor) on one of the sleeves, and Canadian and UK flags on the other: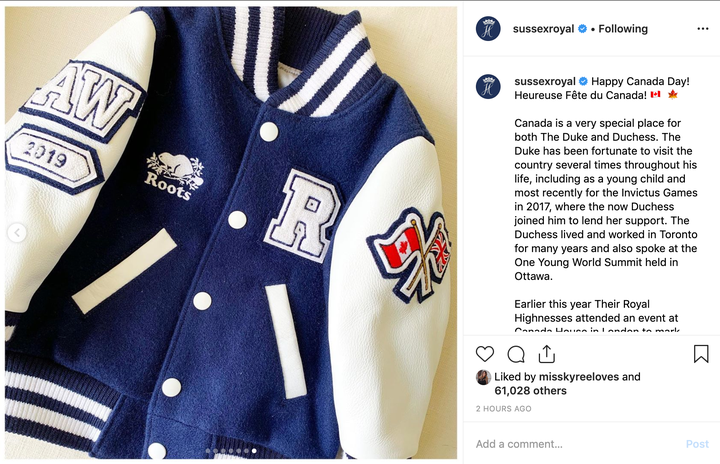 Awwwww. Owning some Roots gear is practically a Canadian requisite, so does this make baby Archie an honourary Canadian? We say yes, and we're also taking bets on how fast baby Roots jackets are going to sell out now.
Mom and Dad expressed their appreciation for all the baby Archie love with a big ol' tease: "They hope to be able to visit again as a family, and they send their great thanks to all of the kind Canadians who have sent such special gifts for Archie!"
The royal trio are scheduled to make a trip to South Africa in the fall, but a royal fan can dream of a Canadian visit soon.
Harry's brother, Prince William, and wife Kate, the Duchess of Cambridge, posted their own Canada Day tribute that featured photos from their Canadian tours in 2011 and 2016, featuring photos of William making a respectable attempt at playing ball hockey, Kate in her maple-leaf fascinator, and much younger Prince George and Princess Charlotte decked out in blue.