For their first joint royal engagement, the couple, who will wed next May, visited the National Justice Museum before heading off to the Nottingham Contemporary to attend the Terrence Higgins Trust charity fair, in honour of World AIDS Day, which falls on Dec. 1. They then visited Nottingham Academy to see the work of Full Effect, a programme established by Prince Harry to prevent young people from getting involved in crime.
Unlike the Duke and Duchess of Cambridge, the couple shared many moments of PDA, including holding hands and wrapping their arms around each other's backs.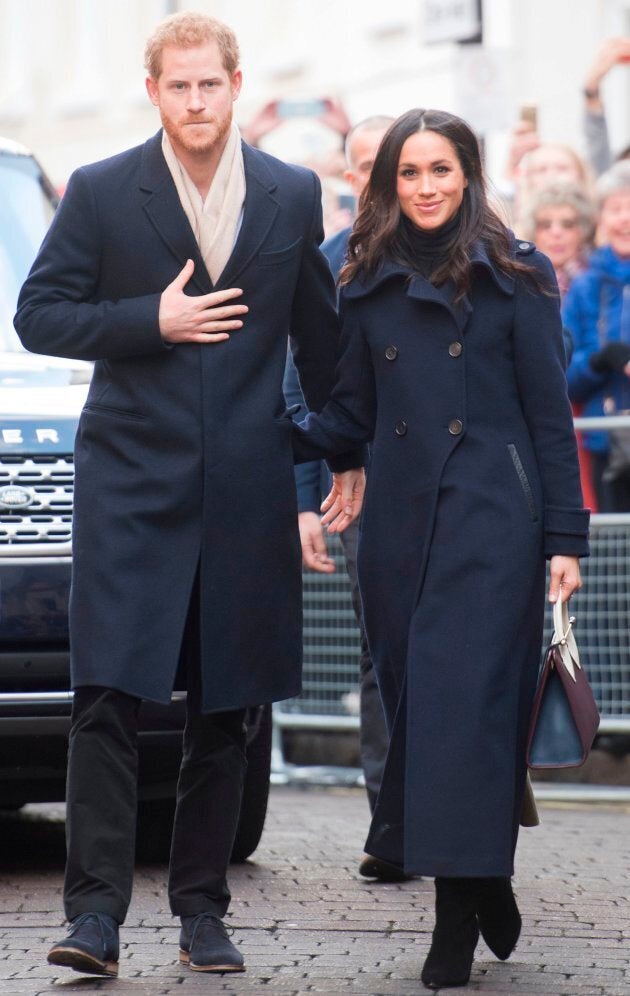 Although there's no official rule that royals can't touch each other in public when they're working, most family members have kept it very professional, which is why we hardly ever see Prince William and Catherine hold hands when they're on duty.
"I personally believe that it all comes down to their own style," Jamie Samhan, deputy editor of Royal Central, tells HuffPost Canada. "The Queen has always put duty first and Prince Charles and Prince William have learnt from her. It is rare for shows of public affection between William and Kate, but it does happen, for example, they held hands while hiking up to the Tiger's Nest Monastery in Bhutan."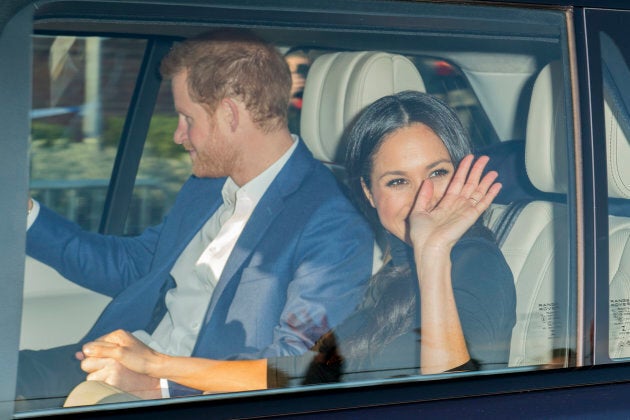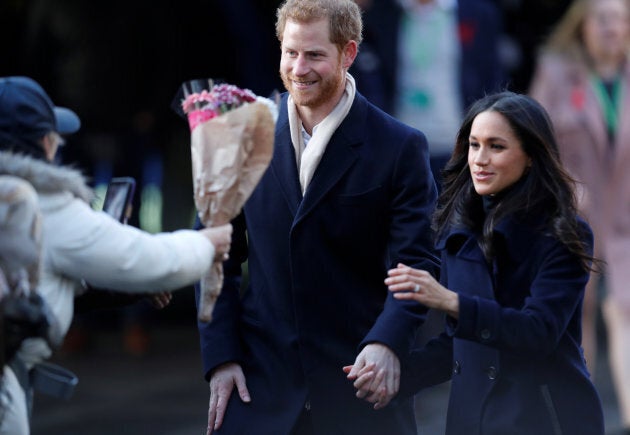 "If their engagement interview is any indication, I would suspect we will see more PDA from Harry and Meghan," notes Samhan. "After all, they are still in the honeymoon stage of their relationship!"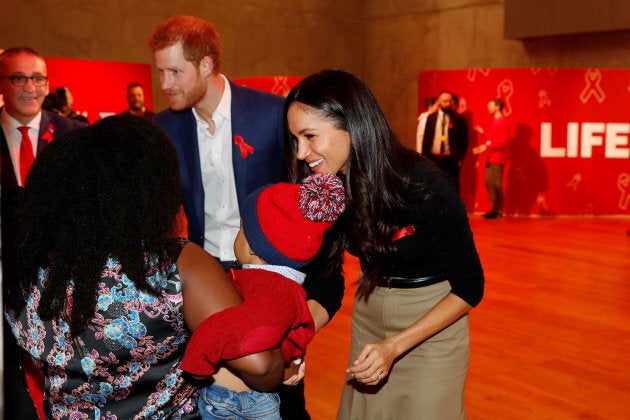 While at Nottingham Contemporary, the couple spoke to people who work with the Terrence Higgins Trust, which provides support to people living with HIV and AIDS in Nottingham and encourages people to get tested. As they made their way from stall to stall, the couple looked at ease in their new roles as a working team.
"[The U.K.] is the country that's going to be her home now and that means travelling around, getting to know the towns and cities and smaller communities," said Jason Knauf, Prince Harry's communications secretary. "She will also become the fourth patron of the Royal Foundation of the Dukeand Duchess of Cambridge and Prince Harry."
Keep Up With The Royals

Get our weekly email round-up of all things Royal.