Don't take it personally. It's not you, it's them. Really. Besides, you weren't the only one whose heart was broken. It happened to everyone. No profile was spared.
If the Duke and Duchess of Sussex want to unfollow everyone off Instagram — every last person — as they did on Aug. 1, then there must be a good, even great, reason. Right?
Well, the royal couple probably wasn't following you in the first place, but you get the point. And there is a good reason, a special occasion.
Against the longstanding tradition of silent royal wives, Meghan Markle guest-edited the September issue of British Vogue, a "Forces for Change" issue for which she, rather than posing for the cover, selected 15 changemaking women — models, actors, writers, activists — to grace the magazine's pages.
This is all very directly related to the @sussexroyal page's recent spree of unfollowing. The couple have decided to open out their Instagram account for nominations. (You could, ostensibly, nominate yourself …) Every month, they want to follow a new group of accounts, in an effort to highlight important and timely issues.
"For the month of August we look to you for help," a recent post on the account reads. "We want to know who YOUR Force for Change is…. Each month, we change the accounts we follow to highlight various causes, people or organisations doing amazing things for their communities and the world at large."
The royal couple urged their followers to comment under the post the @ handles of people they look up to, organizations doing important work, accounts that inspire them to be better, or people who "brim with optimism for a brighter tomorrow."
The initiative seems to be part of the Sussex Royal foundation's charity strategy, which, though we don't know much about it, will reportedly be focusing primarily on issues that the Duke and Duchess hold dear to their hearts .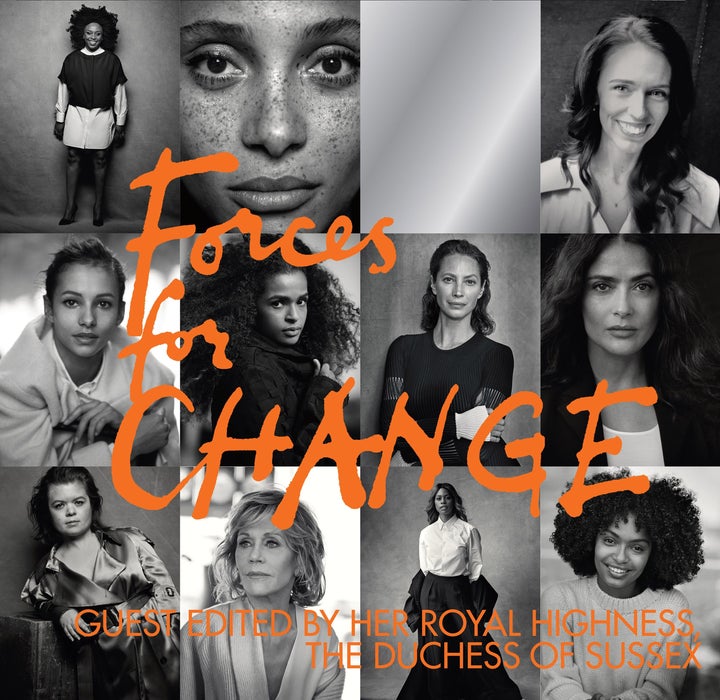 Guest-editing British Vogue — where this initiative likely sprung from — was apparently Markle's idea, according to her editor's letter. And while another royal wife might never have entertained the thought (some have already voiced their disdain), Markle has proven her interest in choosing convention as a jousting target rather than a goal, constantly pulling out her ambition and reminding us of her interest in change.
So, if you happened to be a casualty in this big unfollowing spree, if you were suddenly cast out of the royal digital bubble without any notice (you probably weren't; they probably weren't following you), then just know this: there was a good, even great, reason.
Popular in the Community