With less than 24 hours left until Meghan Markle and Prince Harry get hitched, more and more details about the extravagant nuptials are being released — and we're obsessing over every single factoid.
We already knew a few details about the delicious-looking cake before today, such as the flavour (lemon elderflower), the icing (buttercream), and the topping (fresh flowers). But now we have a lot more information and the opportunity to see the cake up close, because let's face it: this will be the closest most of us will ever get to a real royal wedding cake.
In the video, Ptak, who runs the London-based bakery Violet Cakes, is seen in the Buckingham Palace kitchen icing the multi-layer lemon sponge cake, which has been drenched in elderflower syrup drizzle. She explains that the cake features an Amalfi lemon curd and a Swiss meringue buttercream with elderflower.
In short, it looks delicious and could the Royal Family please send us a slice?
Ptak also explains that she and her team will assemble the cake in-situ at Windsor Castle, where Harry and Markle are tying the knot, tomorrow morning. After it's assembled, they will add the flowers, "because they obviously need to be added at the last moment," she says.
And since the royals know we will never eat the royal cake (sob!), they ask Ptak what it will taste like. "Where the buttercream is sweet, the lemon curd is very tart. So you get a really lovely thing happening when you take a bite, which is to get all those flavours and sensations. Hopefully it's perfectly balanced," she says.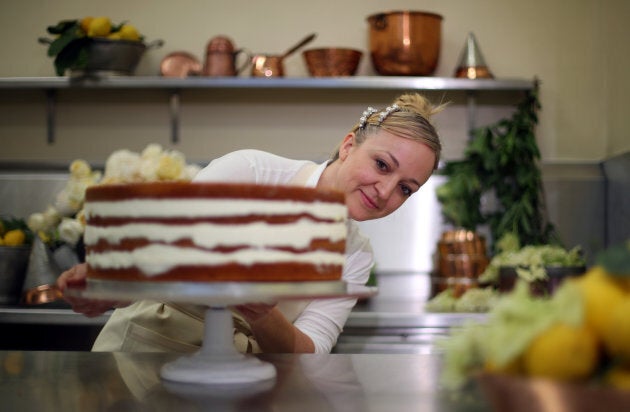 Back when it was announced Ptak was chosen to be the royal wedding baker, she released a statement sharing how pleased she was that she and the couple "share the same values."
"I can't tell you how delighted I am to be chosen to make Prince Harry and Ms. Markle's wedding cake ... Knowing that they really share the same values as I do about food provenance, sustainability, seasonality and most importantly flavour, makes this the most exciting event to be a part of," Ptak said.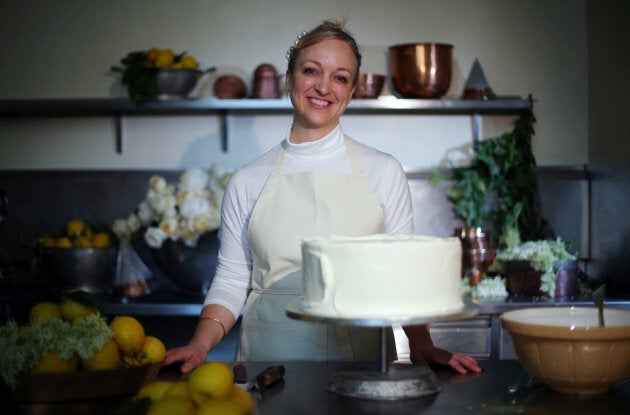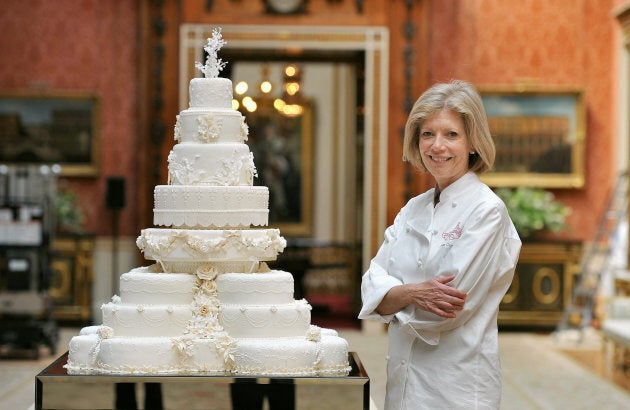 "We were making a cake to a scale that we had never made before, so that was quite trusting of Kate," Cairns told Town & Country. "She knew that we had not made such a big wedding cake. Since then we have, but we hadn't before then."
Popular in the Community