The "Suits" star, who attended a panel discussion at the ATX Television Festival in Austin, Texas, over the weekend, dodged press interviews but she couldn't escape fan questions, so when she was asked point blank if she wanted to marry Prince Harry, according to reports, the 35-year-old had no other option but to stay tight-lipped and crack a subtle smile.
But we like to imagine she was doing this on the inside
Markle and her co-stars also reunited for a re-reading of the pilot episode of "Suits." The series is gearing up for its 100th episode which will air later this year. The series is gearing up for its 100th episode which will air later this year.
The actress and the prince have been dating for a year but only went public with their relationship in November when Kensington Palace released a statement on behalf of the Harry condemning the media for their treatment of Markle.
After attending not one, but two weddings together, many suspect the couple could be headed down the aisle themselves very shortly.
And while that might mean Rachel Zane will cease to exist, Markle would gain a new name, Princess Henry of Wales or in the event Prince Harry is named a Duke, as his wife, Markle would be named Duchess.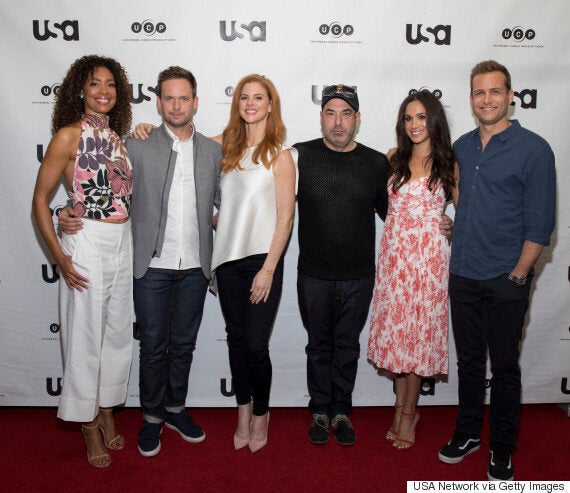 Though we're sure Markle would be happy to marry her beau, we can't help but think she'd be sad to say goodbye to the show that made her a star.
While speaking about her character, Markle said she's "so happy" with how far she's come. "[Rachel Zane has] worked so hard and I love that, as a role model, how she's been crafted to balance it all and now have this place at the firm where she really knows her standing and her office isn't just because she's a good researcher, it's because she's an associate," she said. "She's really earned that spot."
Stay On Top Of The Trends

Get the biggest lifestyle news sent to your inbox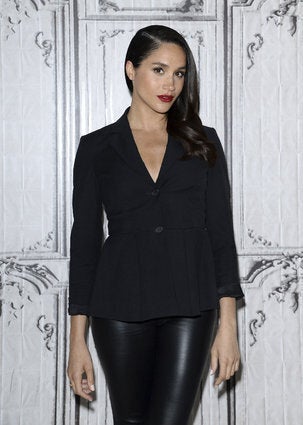 Meghan Markle