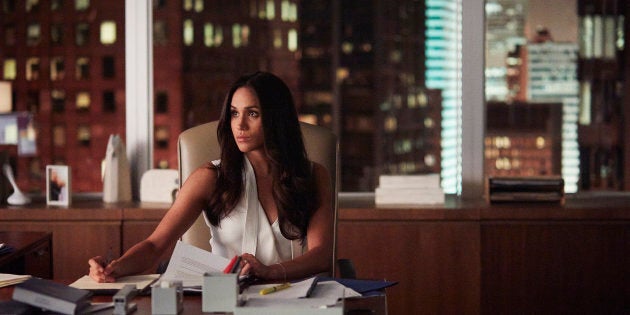 It's a work-life balance question most people will never have to answer: keep your job or become a princess?
According to the tabloid, Markle, 36, told the show's producers she would not be coming back for the eighth season, apparently because it would conflict with her upcoming "role" as a princess. It had previously been reported by the Daily Mail that her contract only ran until the end of 2017.
But while the thought of another royal wedding, particularly one involving the beloved ginger prince, might thrill many people, fans of "Suits" are not down for it.
"I can't deal with Suits with no Rachel Zane," wrote one on Twitter.
Plenty of others chimed in, expressing their love for the actress and asking if there isn't a way for Markle to both work and be married.
And there have been some other novel ideas that as Canadians, we really aren't going to disagree with.
Markle has already seemingly made some concessions since starting to date the fifth-in-line to the throne, including shutting down her lifestyle blog, The Tig, earlier this year.
"Meghan is going through big changes in her life," a source said at the time. "The Tig was always just a fun vanity project, but it wasn't her future."
And according to Express, it's simply the rules when you become a royal.
"The life of a princess is a busy one, and Meghan would be busy with meetings, official trips abroad and appearances," the paper wrote in September. "There would also be a conflict of interest, as royals are not allowed to promote commercial interests."
Since everyone will be watching the situation closely, we're sure an answer will come shortly. For now, Rachel Zane fans, just enjoy every last scene.
Keep Up With The Royals

Get our weekly email round-up of all things Royal.