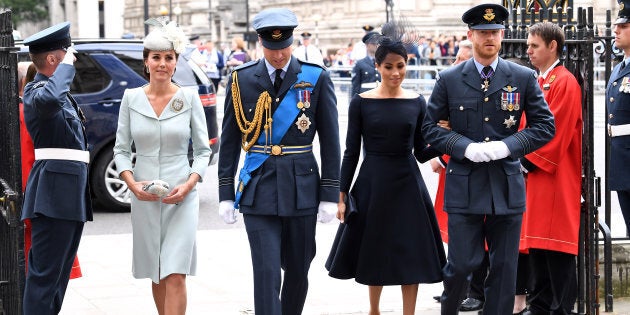 You probably won't be surprised to learn that the two royal duchesses formerly known as Meghan Markle and Kate Middleton looked gorgeous at a royal event today.
But did you know the Duchess of Sussex's black Dior dress may have broken a Royal Family fashion rule?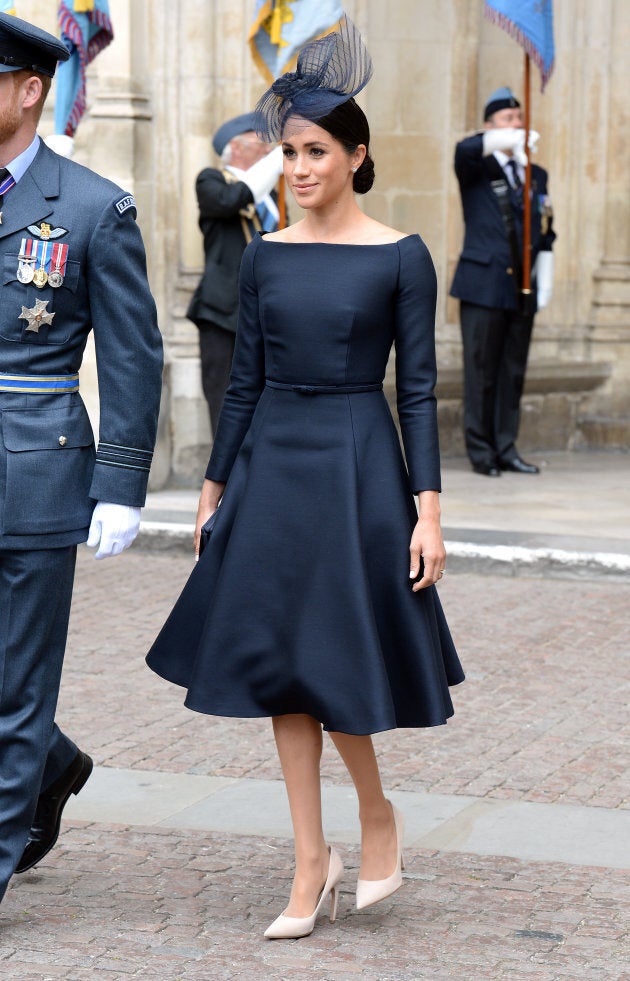 As a fashion icon, Princess Diana was considered an exception to the rule, Alexandra Messervy, founder of The English Manner, explained to the site. And Meghan has in fact worn black before, and hasn't faced a huge amount of outcry, except from the most staunch traditionalists.
(UPDATE: It's worth noting that some outlets are calling the colour of the dress "deep navy," although Harper's Bazaar and InStyle both called it black. Without an official statement from the palace or Dior, it remains a matter of debate, and, possibly, screen settings.)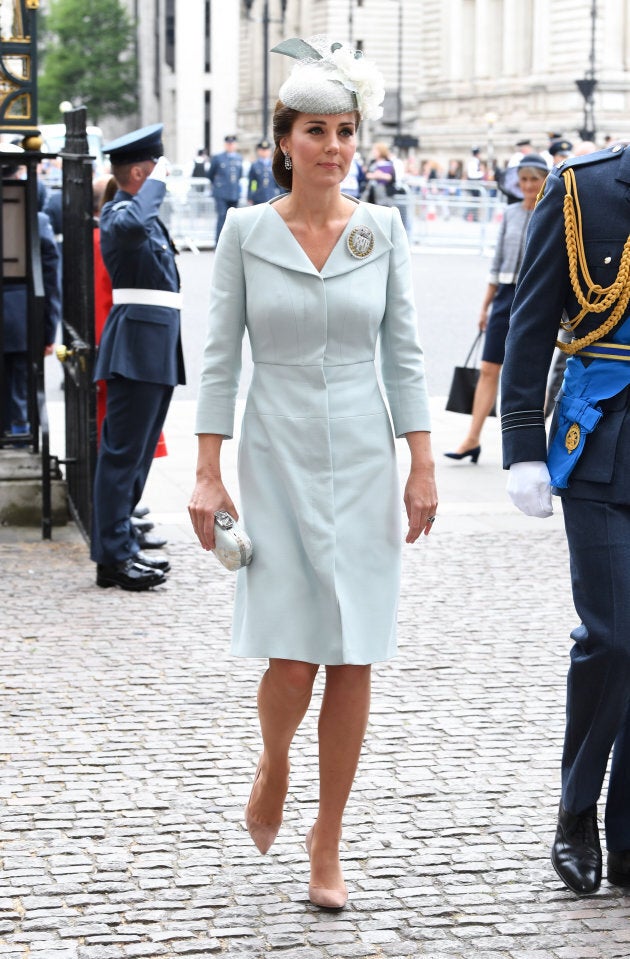 Kate's coat dress was by Alexander McQueen, the label that also designed her wedding dress. Her hat — you didn't think she'd attend a royal function without a fascinator, did you? — was by Sean Barrett.
She also had a particularly significant accessory: the diamond brooch she wore on her left lapel. It's called the Dacre Brooch, and it's an honour given to high-achieving female cadets in the Royal Air Force. Kate received it in 2015, when she became Honorary Air Commandant of the Air Cadets, a title that had previously been held by Prince Philip.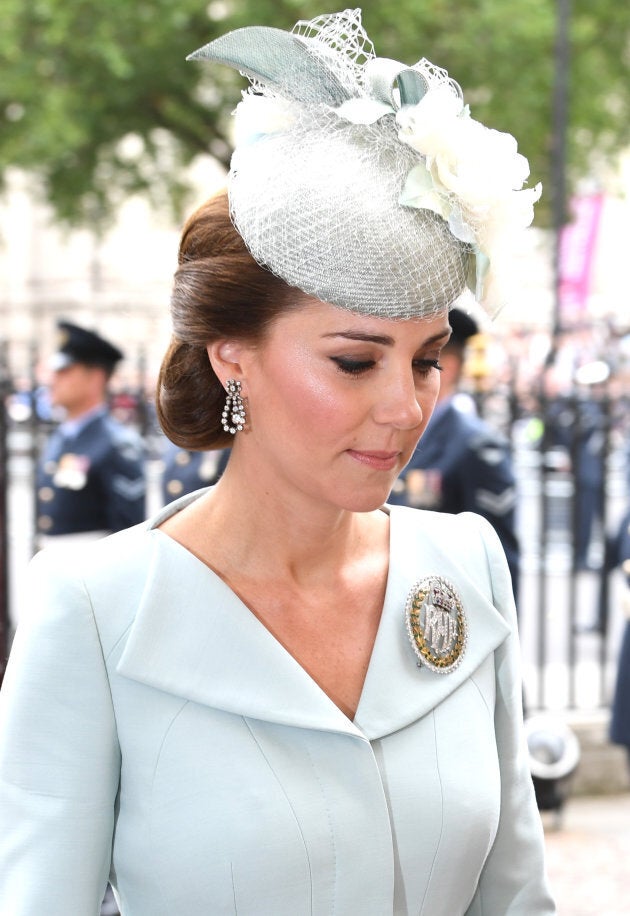 The Queen gave a short speech, and presented a new flag to the Air Force. The ceremony was followed by a reception at Buckingham Palace.